Our Steam page opened. You can add the game to the request list.
---
6 unique collection cards were added.

---
Edge lines added. Graphics performance improved.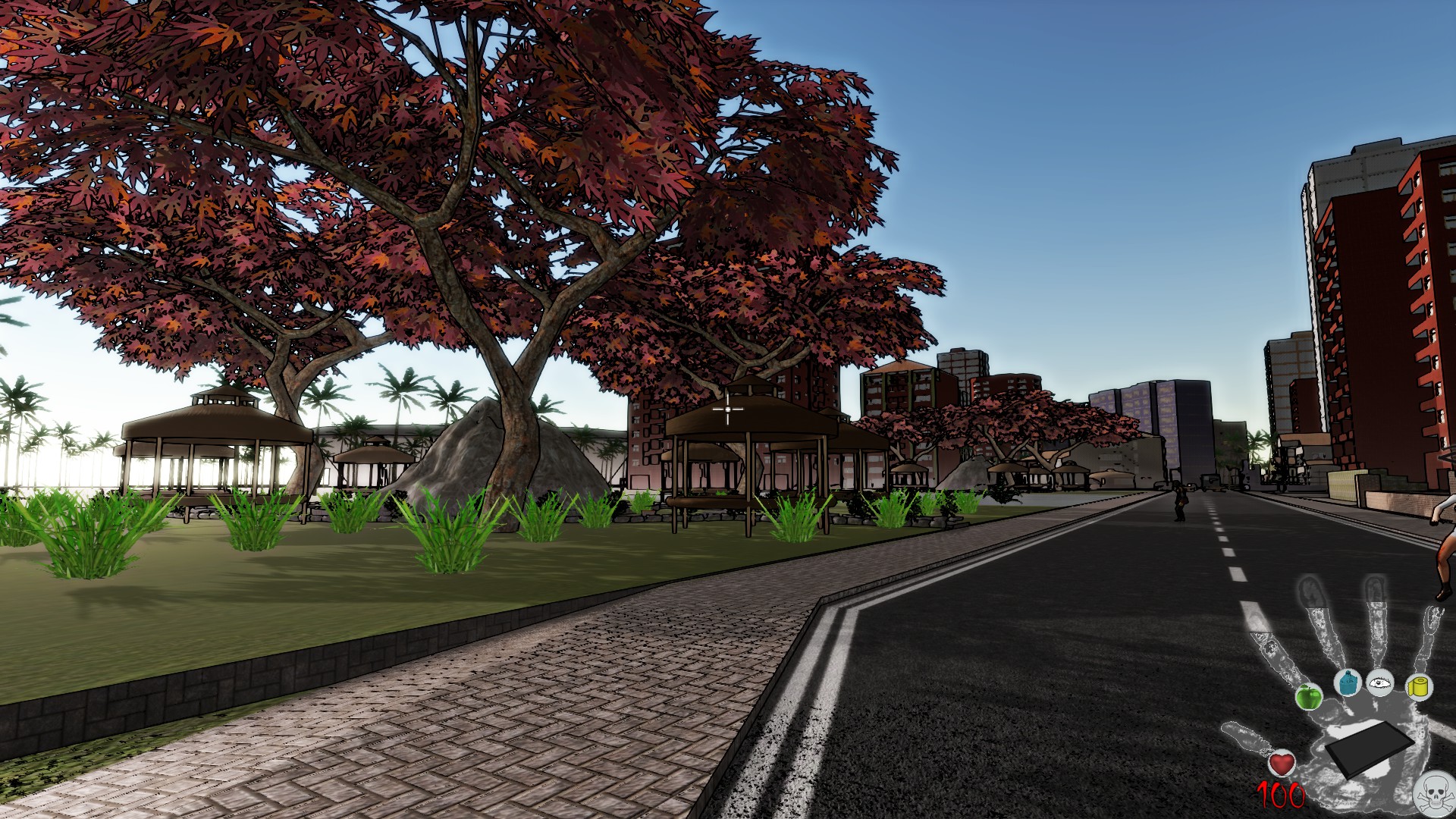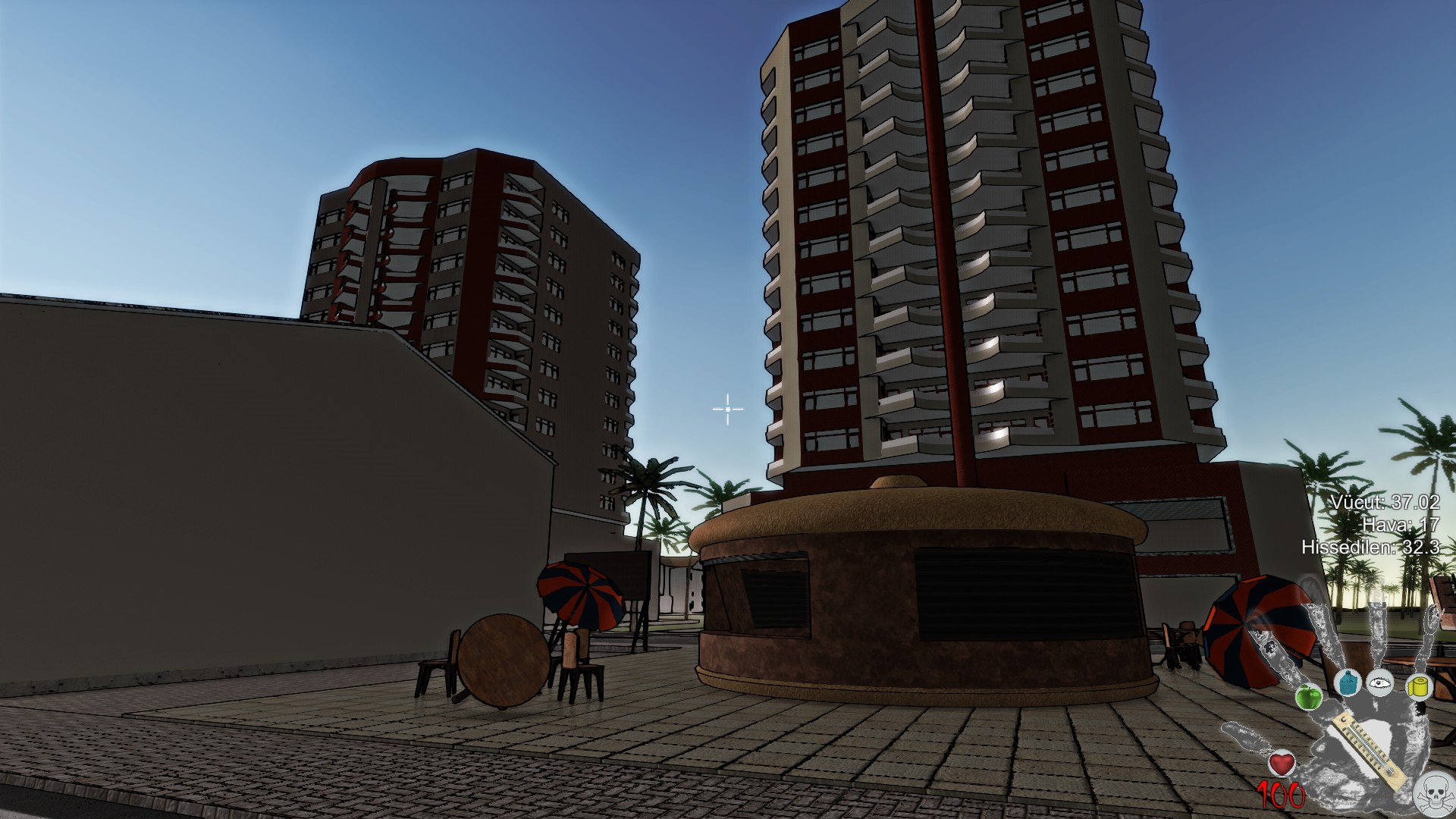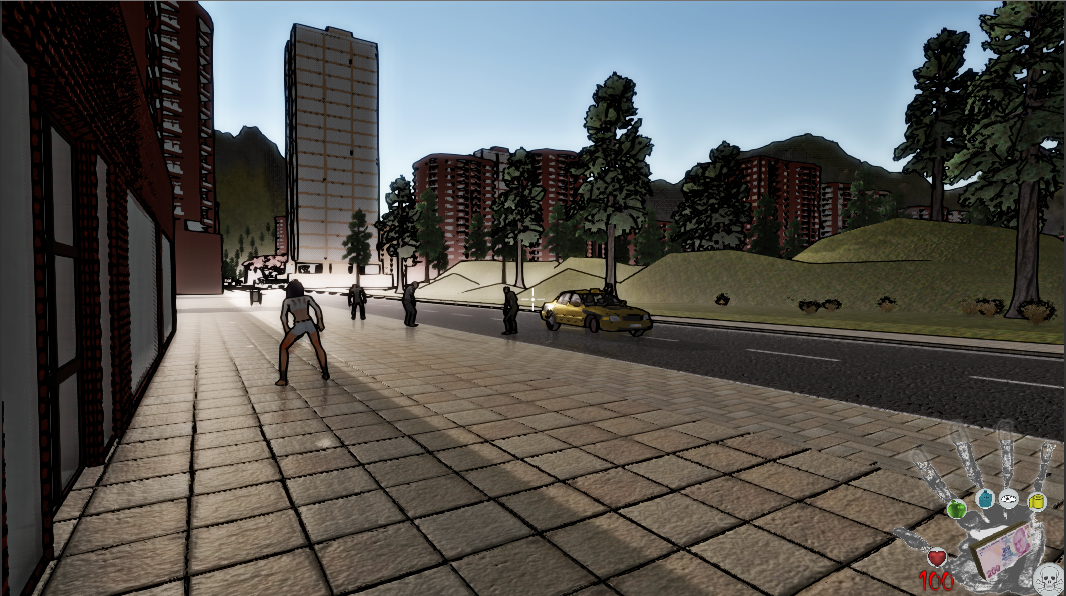 ---
Added IK pass to the NPCs and main character. Camera arrangements were made.
NPCs are now looking at people passing by.
Also added crouch.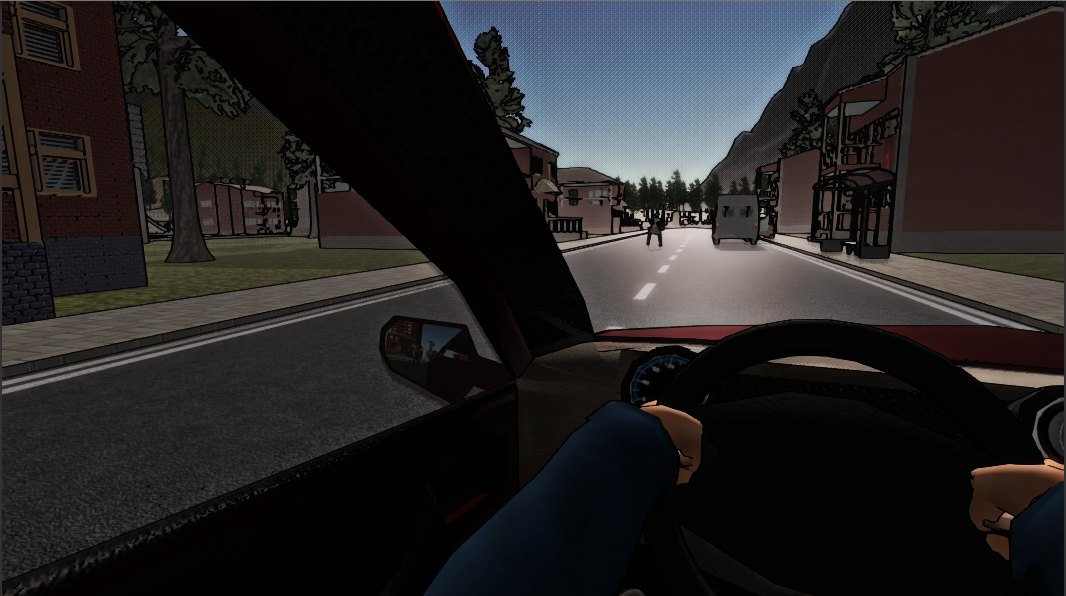 ---
Newly added objects:
Air conditioner box, generator, power distributor, heater, water producer,
empty barrel, barbed barrel, Table, Wide Shelf,
The power distributor supplies energy until its energy resources are exhausted. The generator is the same but powered by gasoline. They automatically power all electronics in the shelter.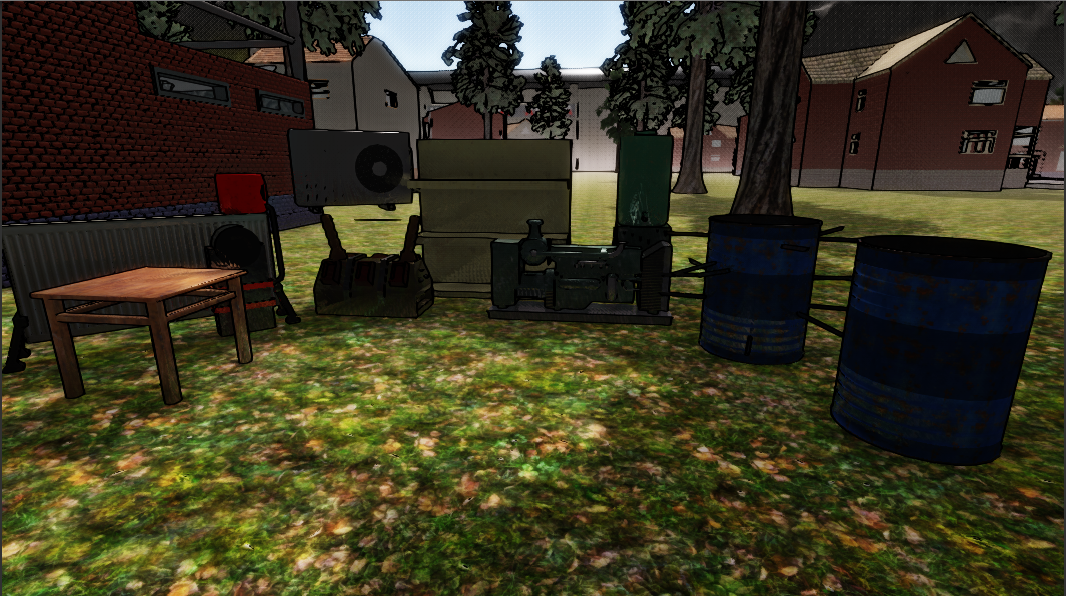 ---
Wristband, bracelet, puf bench, mice poison, dartboard, sewing machine, workshop, microwave, pizza cooker added.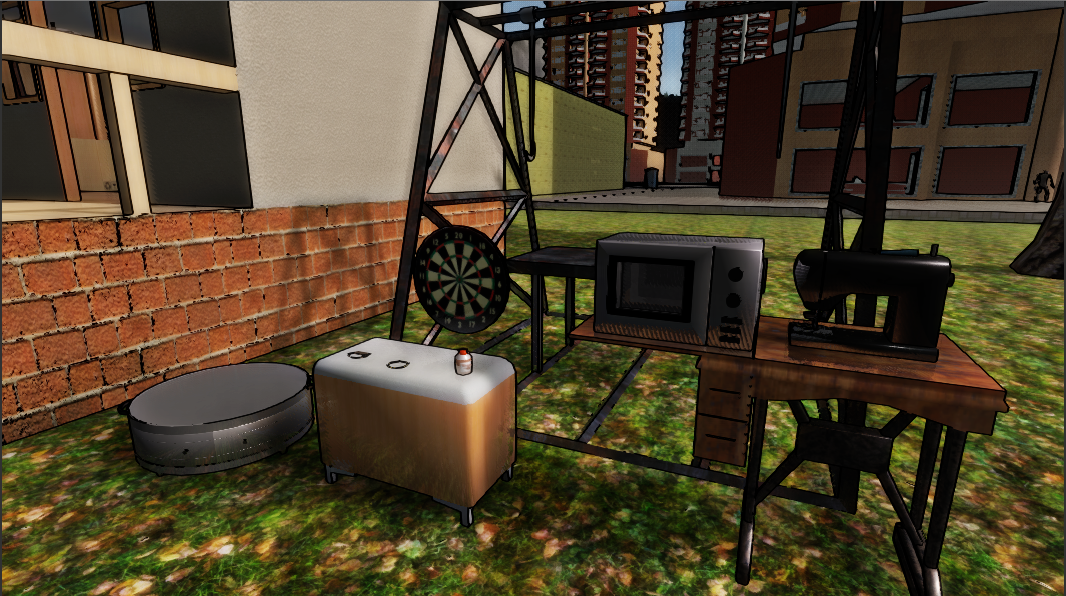 ---
New environmental models:
Picnic table, pool, arbour, big electric pole, stone pot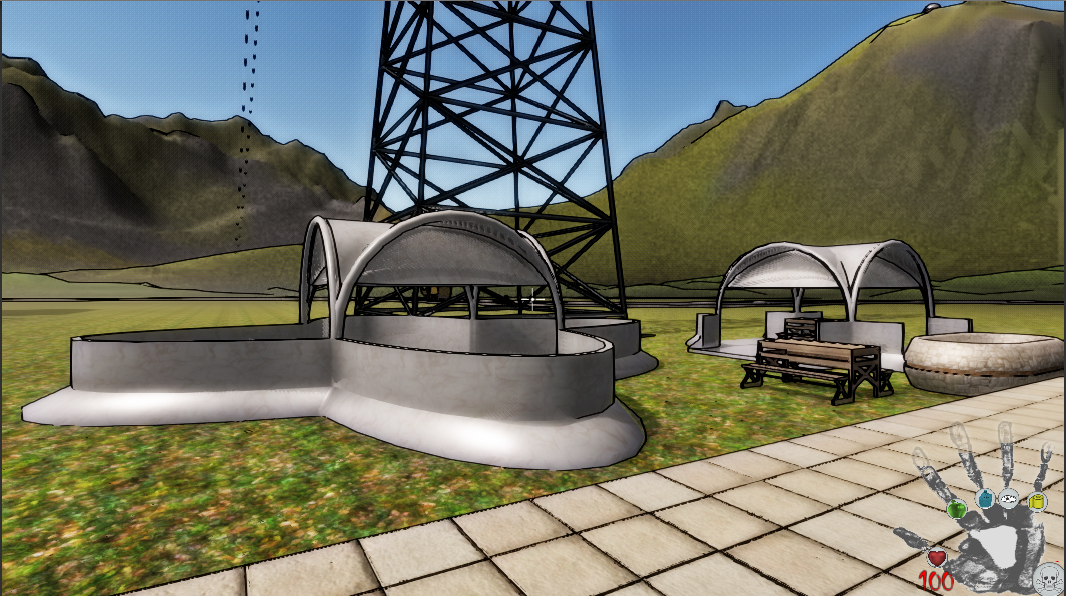 ---
A new private house has been added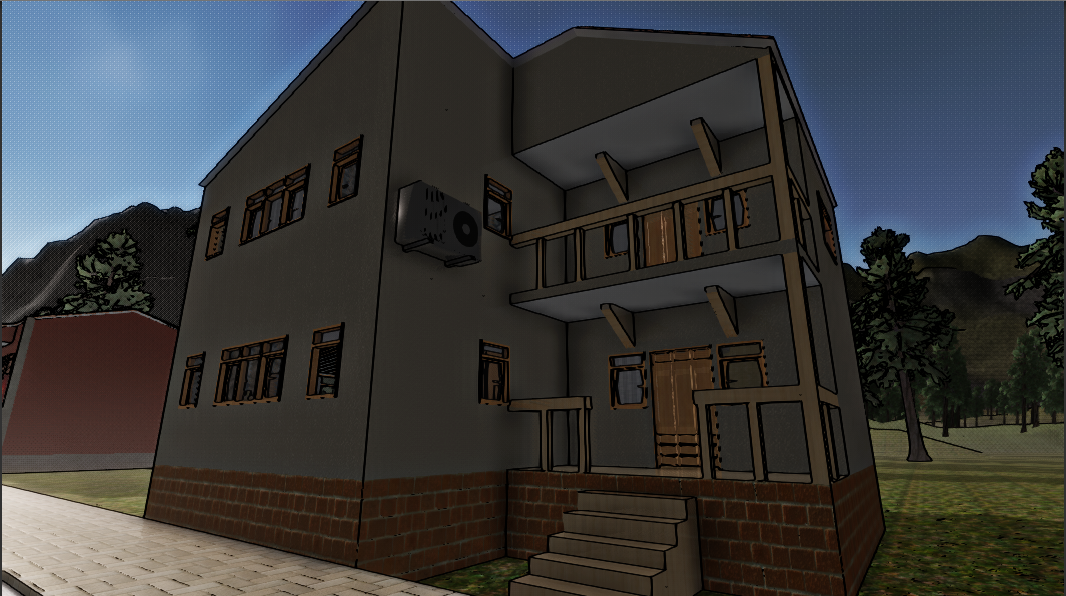 ---
The tutorial was added.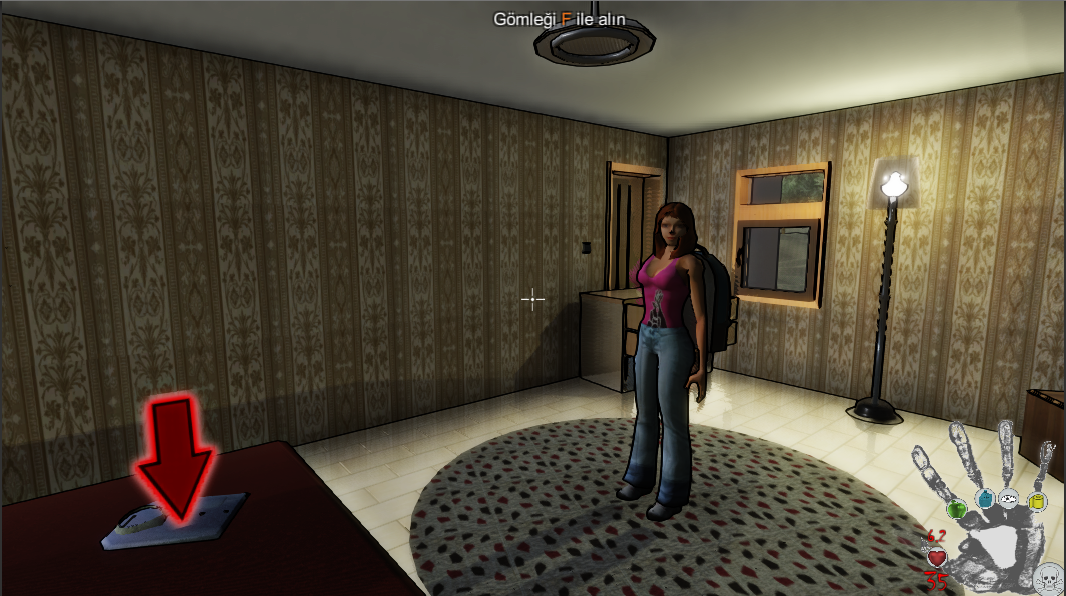 ---
13 new foods added.
The cooking system was updated and the problems were fixed.
New recipes have been added and liquid foods textures was renewed.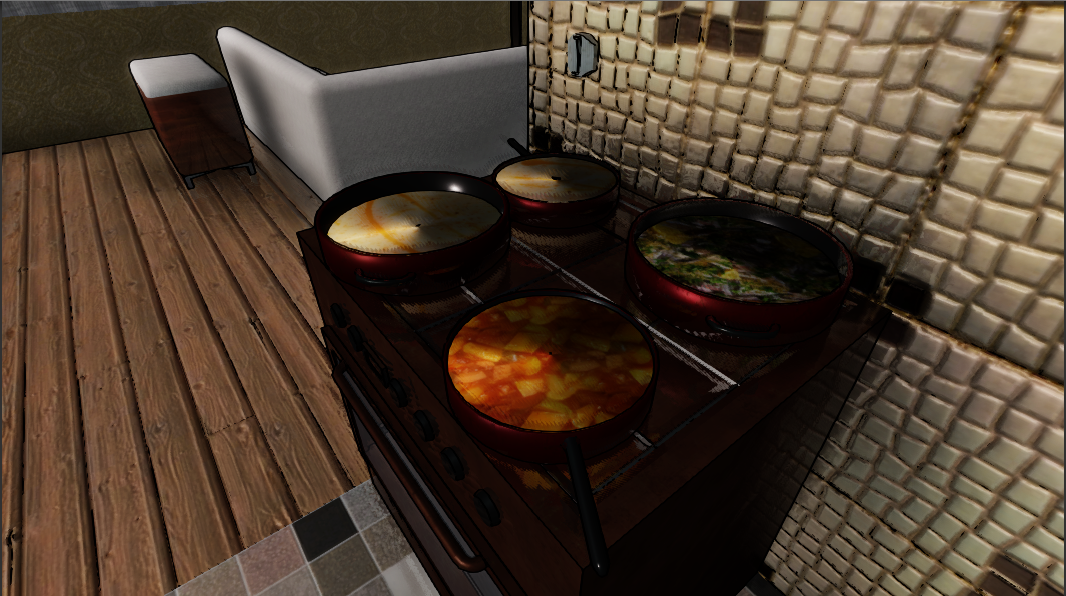 ---
The objects are can coming out of the baggage of the vehicles.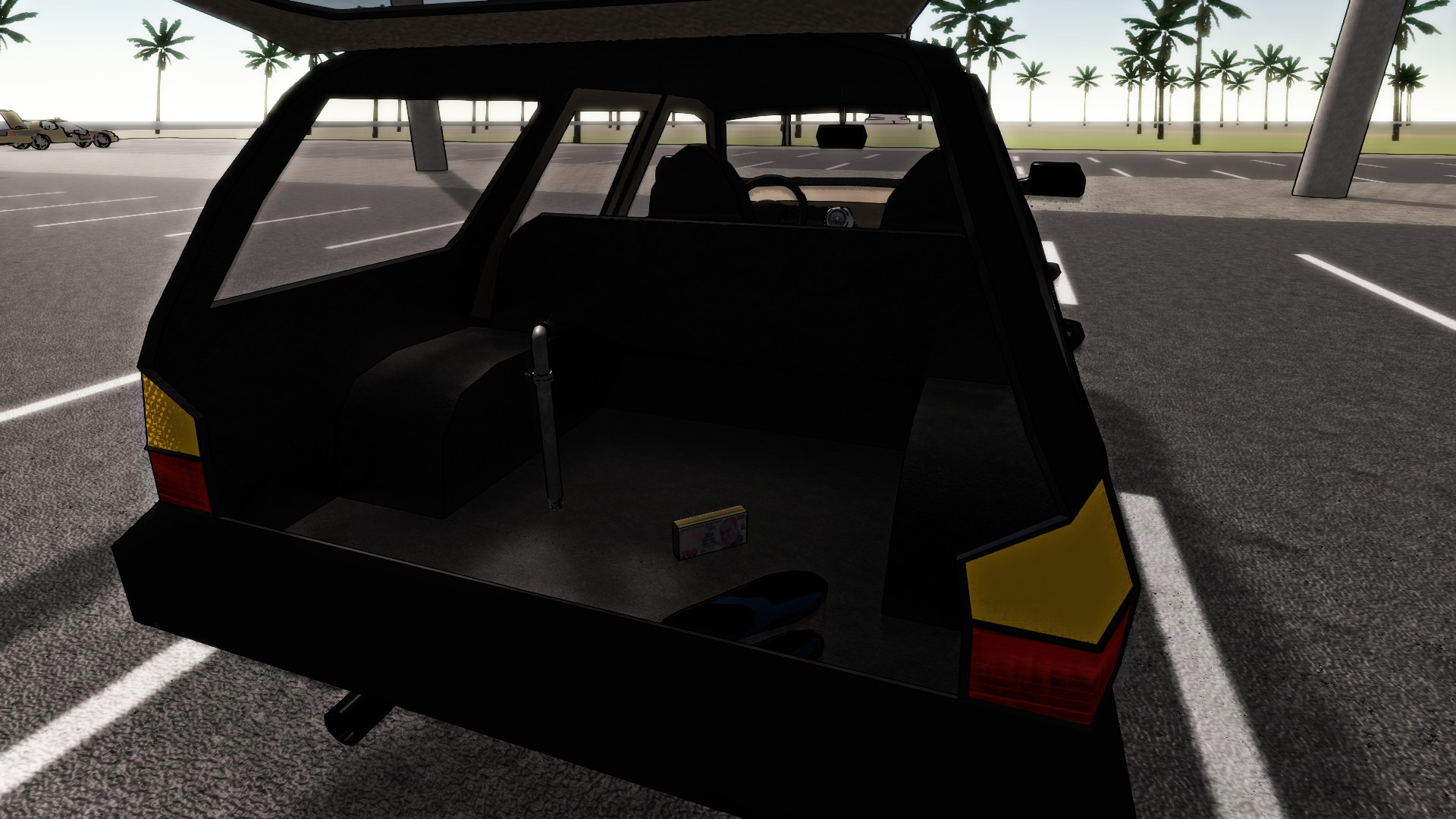 ---
In addition to the engine, the small engine and the big engine were added to the game.
The vehicles perform according to the characteristics of the motor in them.
Now the vehicles can work with their own engine type.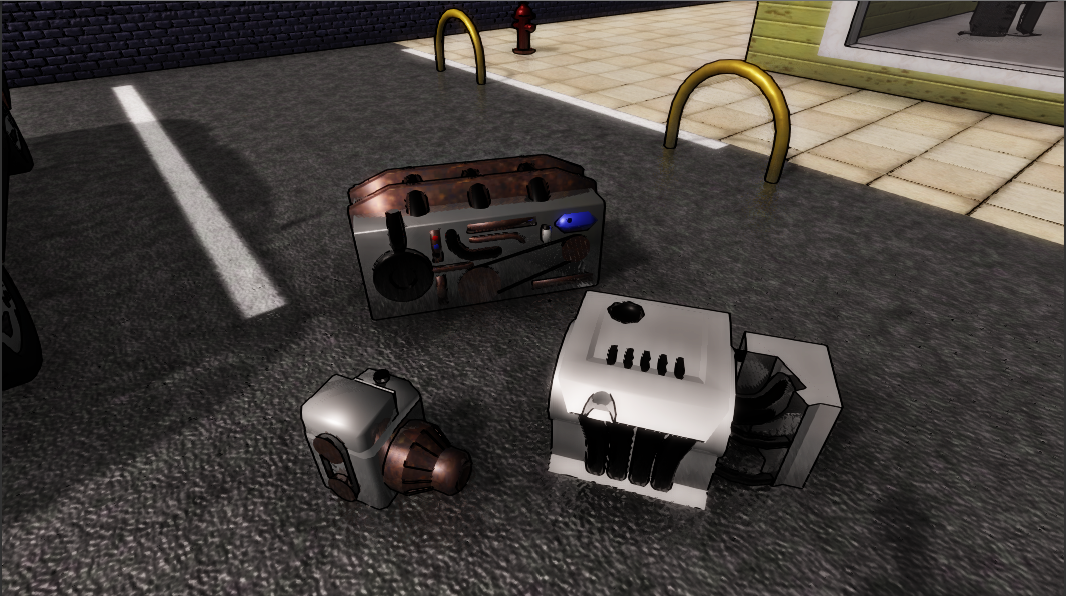 ---
The weapon flame has been updated.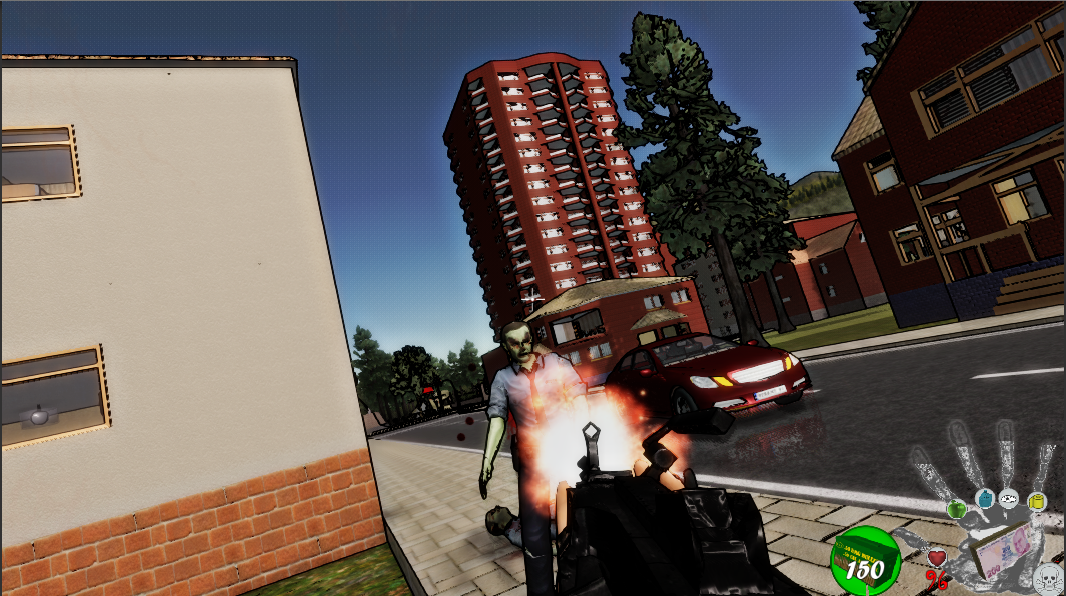 ---
Weapon fast change system has been changed. Now all weapons in your inventory are sorted by type.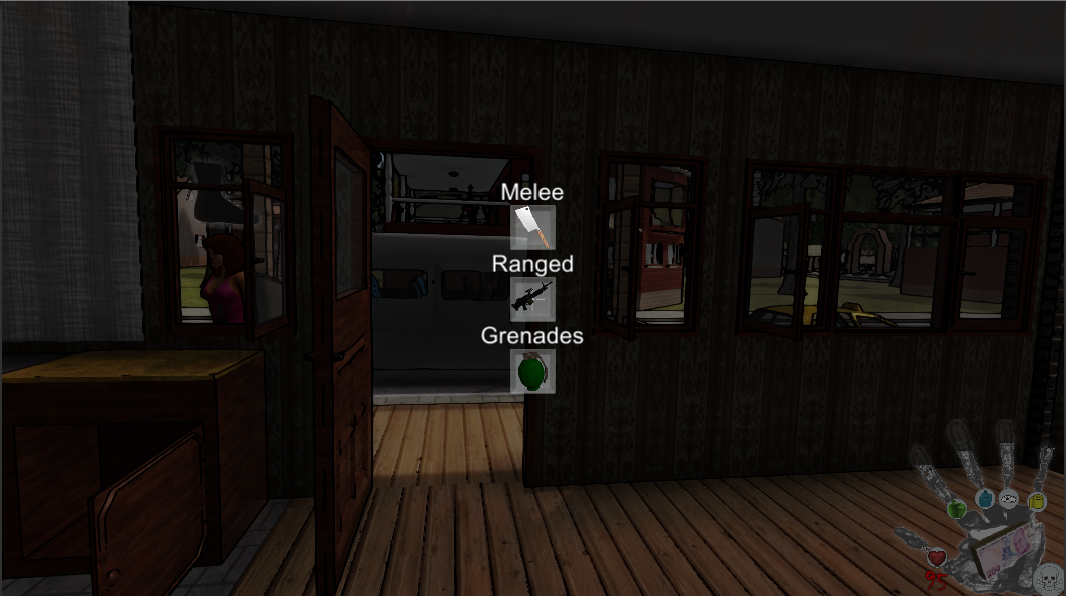 ---
The explosion effect has been updated.
Vehicles are now exploding and burning.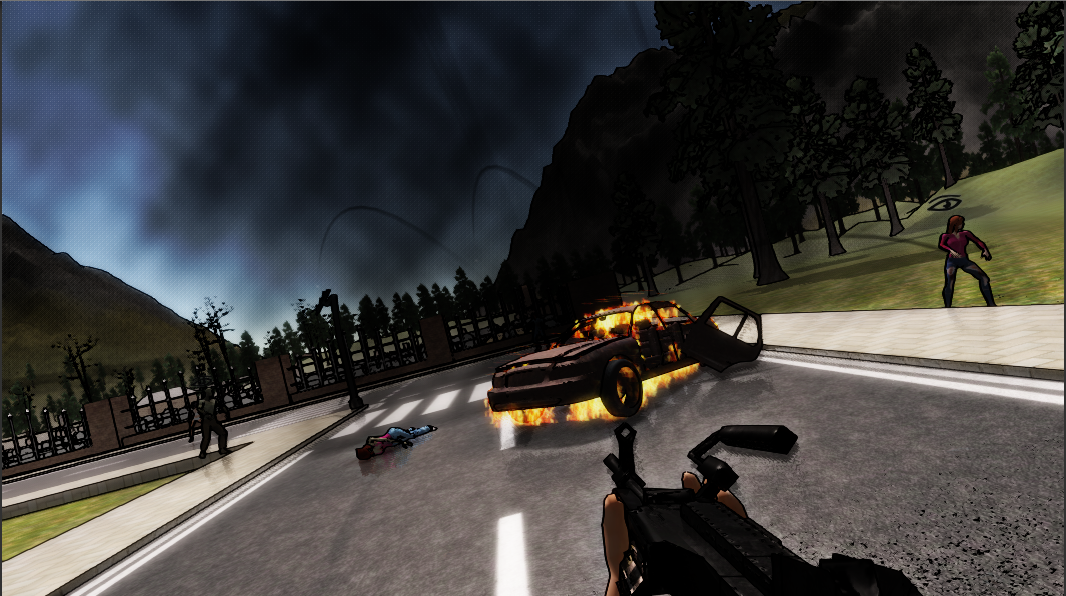 ---
Tire textures changed.
Tire change option added.
Some vehicles can start with the missing tire and the missing tire is reflected in the dynamics of the vehicle.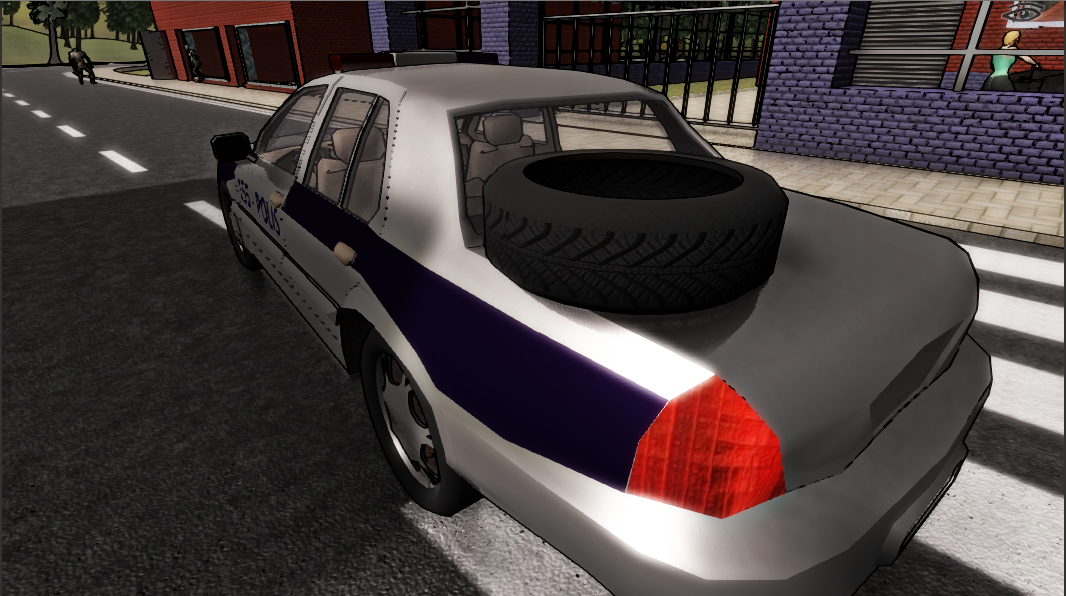 ---
Table models updated. A new night table was added.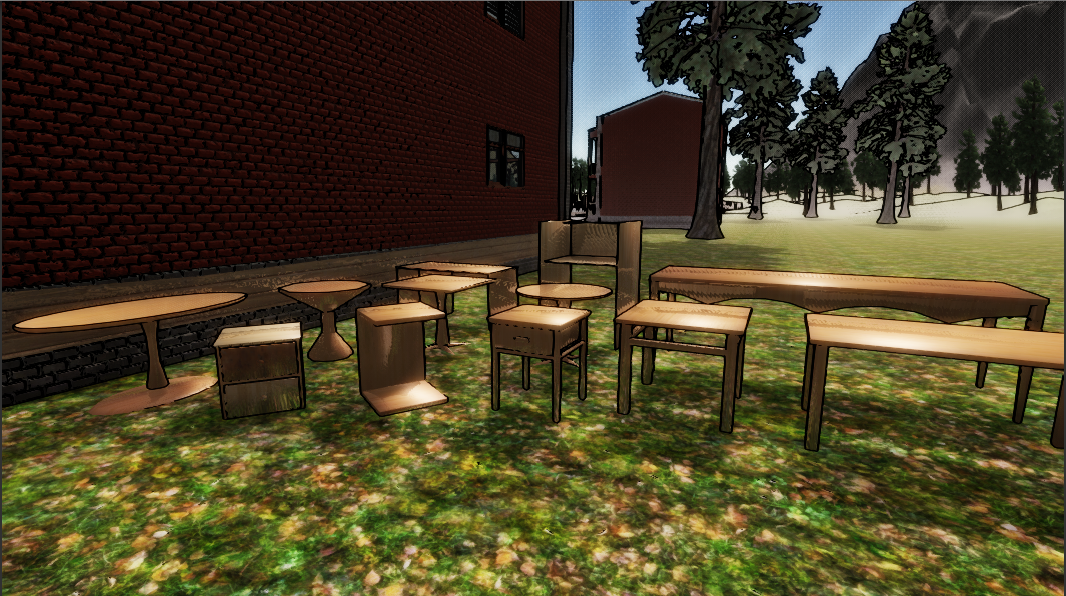 ---
The days are now 16 hours instead of 12.
Day and night cycling system changed, it is more stable now.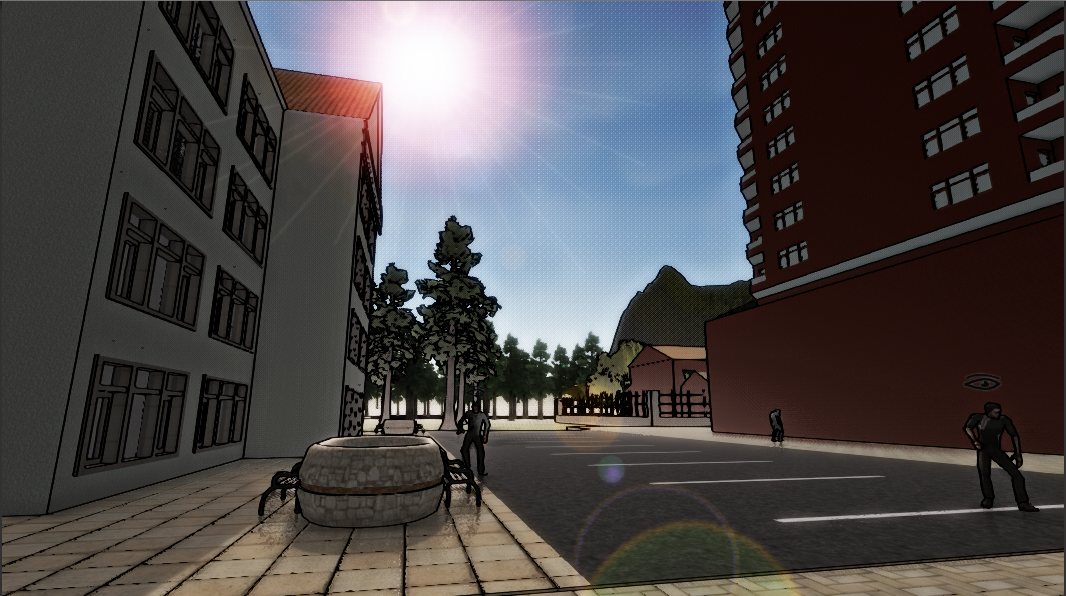 ---
The grouping system has been changed, ram performance has been optimized.
NPCs can give players some assignments.
If the assignment is incomplete, you may be exposed to the group leader's warning or kick-out.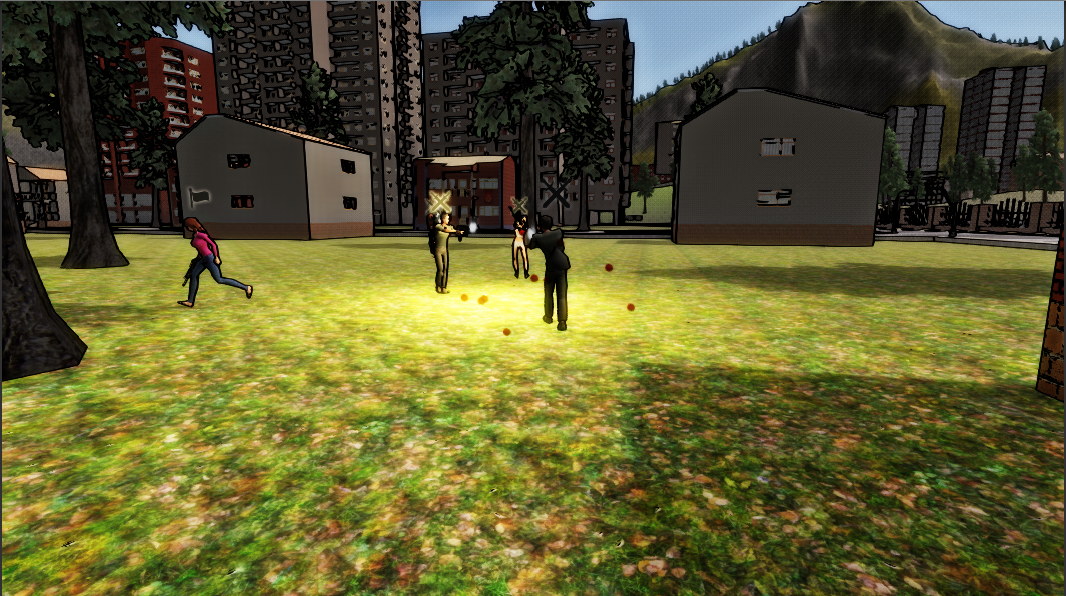 ---
Added a system to reproduce and add missing doors or windows to the rooms.
In addition, doors and windows are no longer directly breaking.
They fall first if they suffer great damage at one time or after get some damage.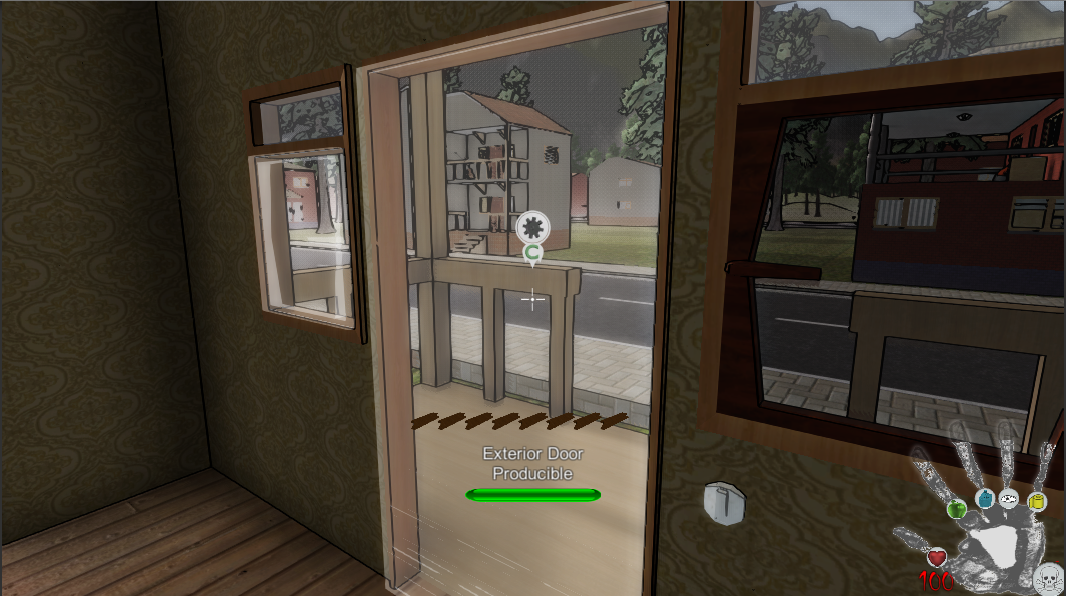 ---
Production areas added. These include: hand-made crafts, crafting table, tool table, sewing machine and workshop.
Every produceable object now needs a specific production area.
If the reproducible objects are not in the production area they want, their backs are arranged to look red. If the materials are missing, their backs are arranged to look orange.
Also you can combine medicines and foods now. (Can be used for things like npc poisoning)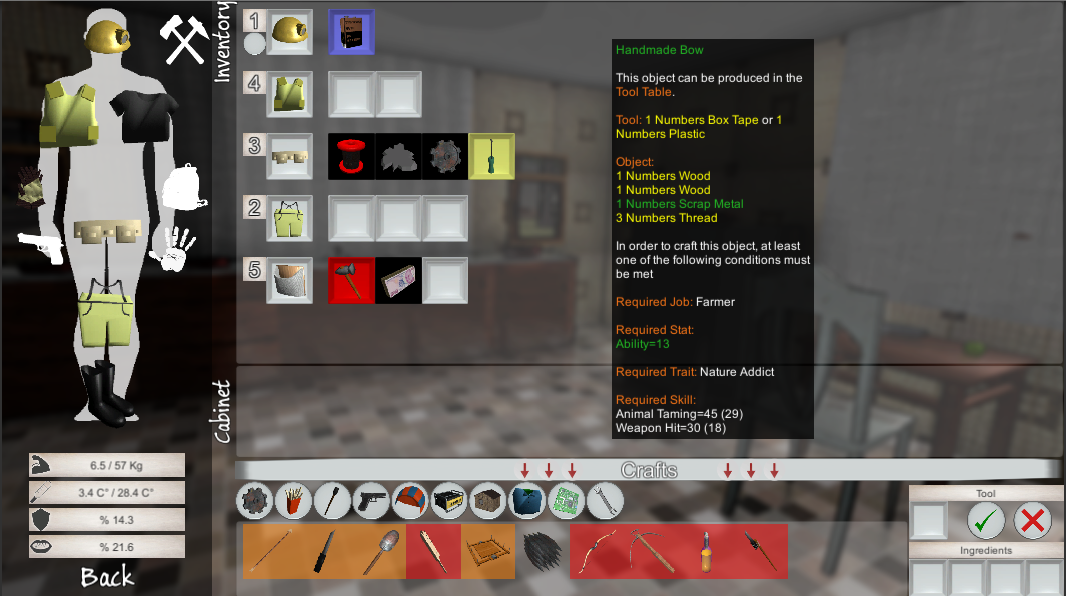 ---
10 new traits (5 positive and 5 negative) and 2 new job background were added (Student and PC Gamer).
The difficulty setting is now selected from the character creation screen.
The ability to lie was wiped out and replaced by handiness. Lying is calculated from persuasion skill now.
The skill of handiness has been regulated as an ability to reduce the duration of ongoing work.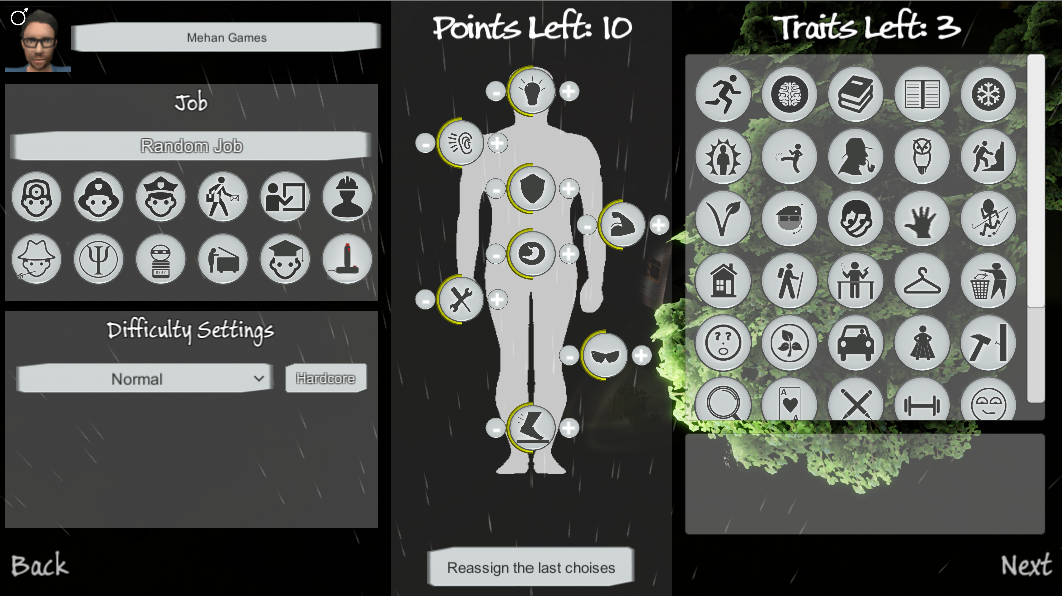 ---
It is possible to trade between the clans with chests. (Interactions between clans will be added later)
You will gain trust points when you making trade withs clans and you can make demands on them with this points.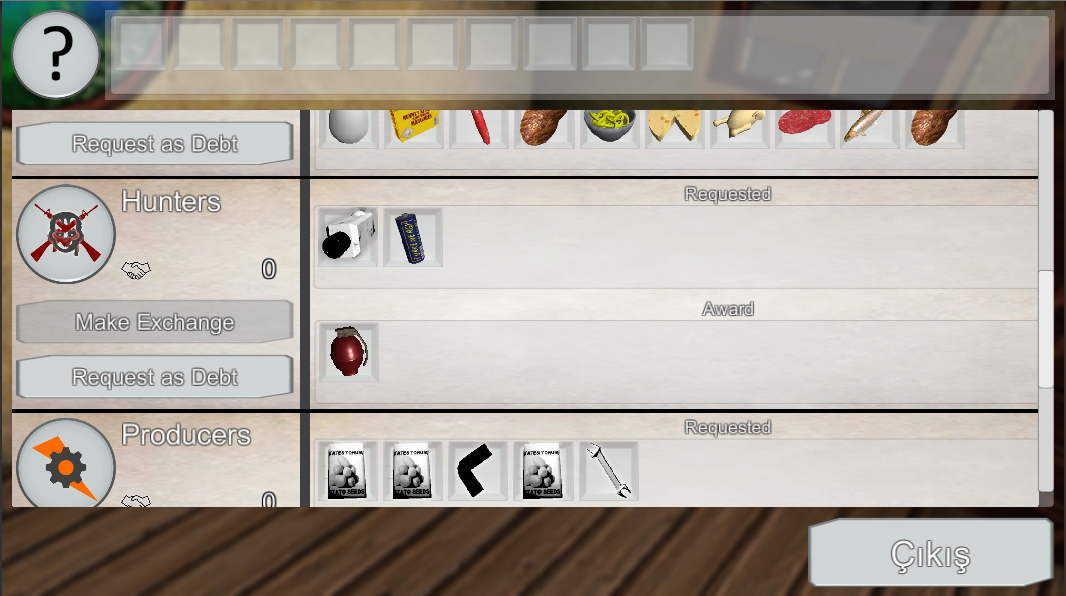 ---
NPC and NPC trading screens changed.
The NPC threats have been updated and added to the tribute request.
NPCs assignments systems updated.
NPCs water storage system updated.
NPCs were taught to cook.
NPCs were taught how to organize and place objects that are carried or shown.
NPCs were taught to develop objects.
3 new personality added: Arrogant, Cunning, Independent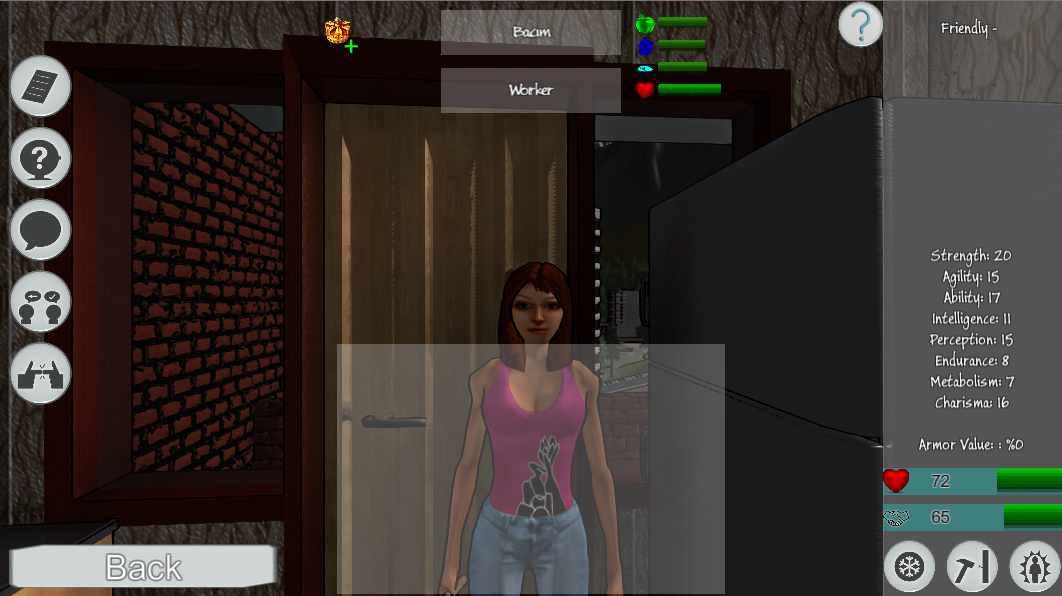 ---
ALSO
The Settings screen has been updated.
Anisotropic textures, terrain detail, crosshair selection settings have been added.
Errors in the recycler system have been fixed.
Game saving has been updated and optimized.
The size of the spices was enlarged.
The problem of raining into the apartment was fixed.
Many minor bugs were fixed, many system updates were made.