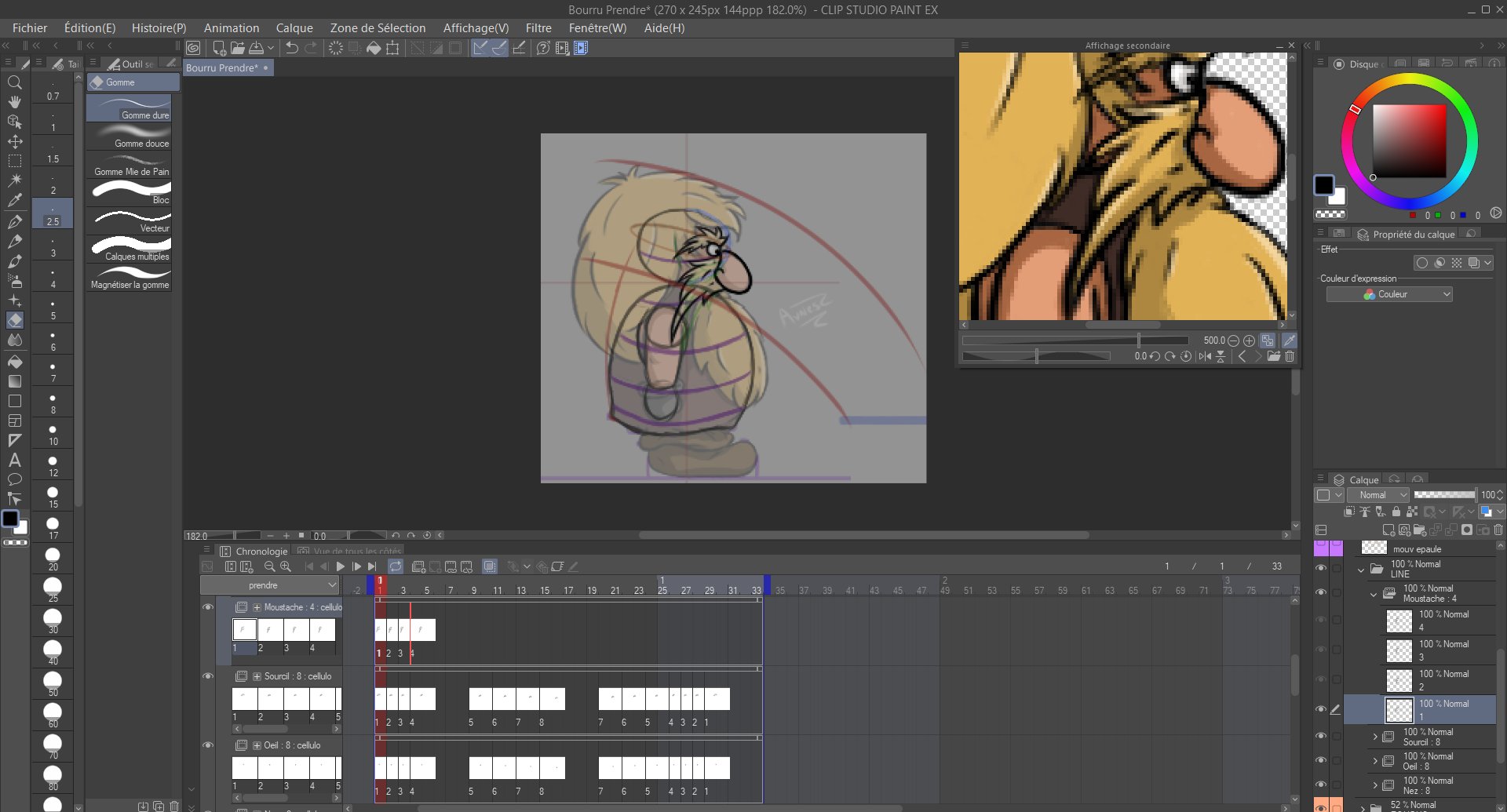 On Monday, we did a live 2D animation to share with you a little piece of our working day. On the program: traditional animation of the action "Take" of right profile, for our "Le Bourru".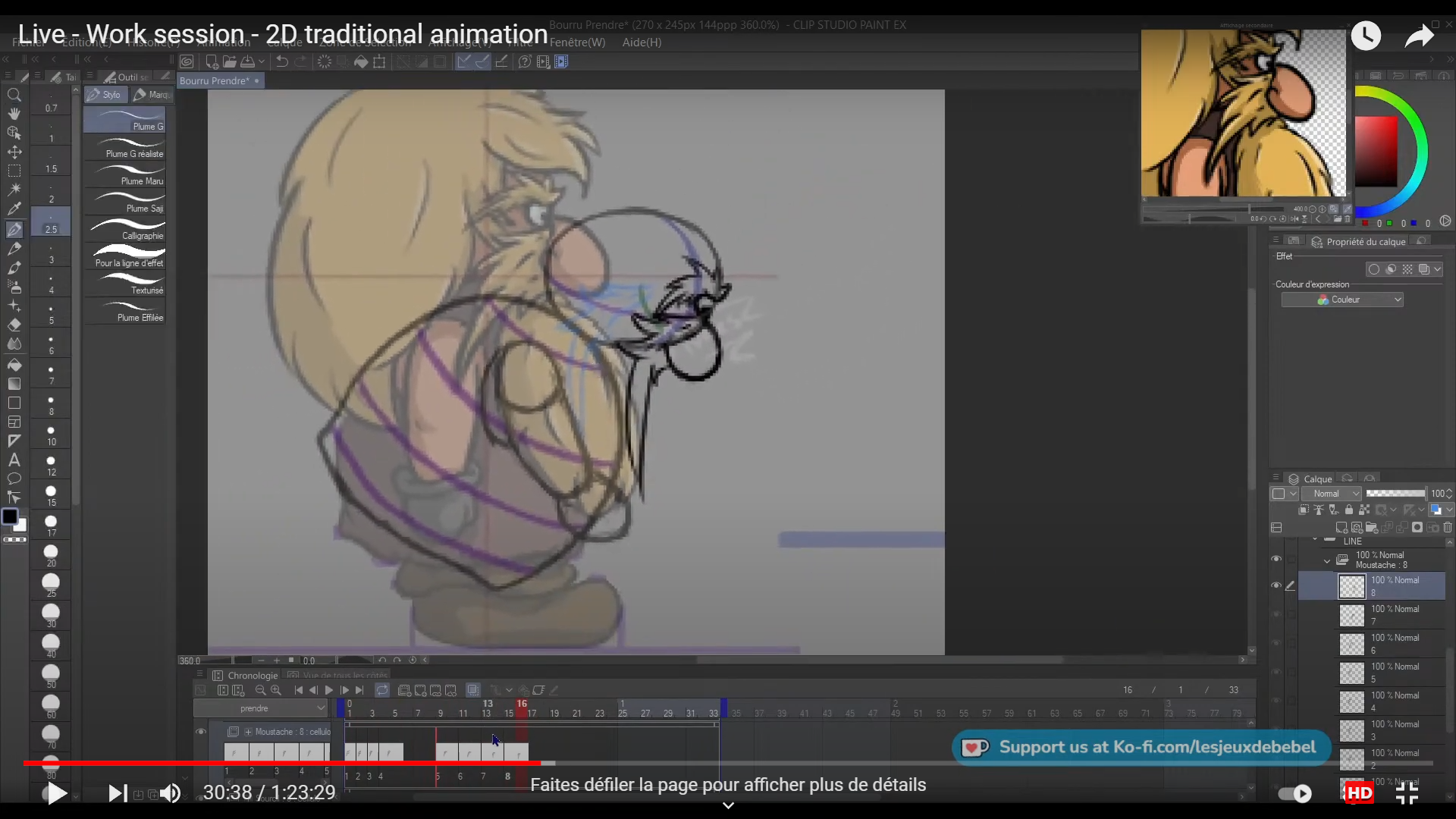 In this live, we have seen how to animate the head of our dwarf that goes down.
To do this, we drew, frame by frame, his moustache and beard which turned slightly before descending towards the object to be grasped.
A complex but interesting movement!
You can view the replay here: