Icon Update
Scott has been hard at work over the past few weeks updating and designing a new set of icons for the game. This week we would like to feature the resistance armor set. This set of armor will be primarily worn by ACP soldiers, but like all equipment in the game you can pick it up and wear it yourself. Check out the icon image for the resistance helmet below!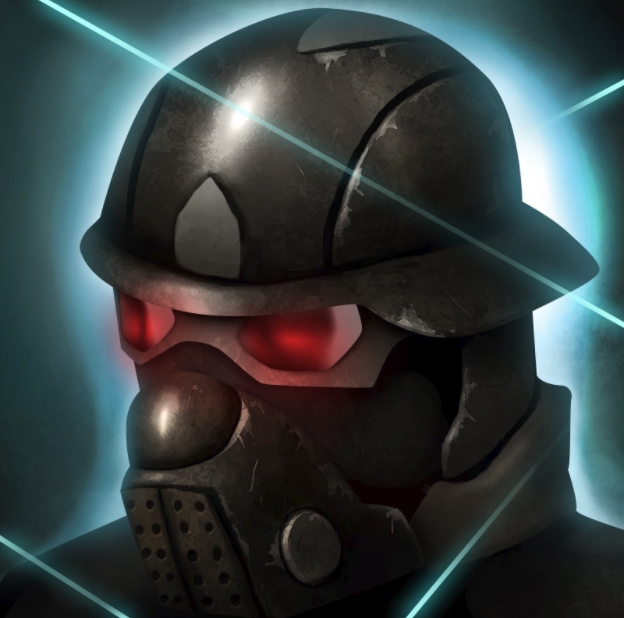 UMA Character Design Process
One of the big features that we have been working on in addition to environmental prop modeling is the UMA character creation system. This will allow us to build characters with specific item slots and then replicate those items when the player loots and equips. We have been making great progress on this and have already crossed off several companion characters and hostile NPC models. This week, we wanted to share progress on the ACP Grunt. This will be a hostile NPC that you will encounter in the game world. Lawrence has been hard at work making this soldier and his hard work is much appreciated!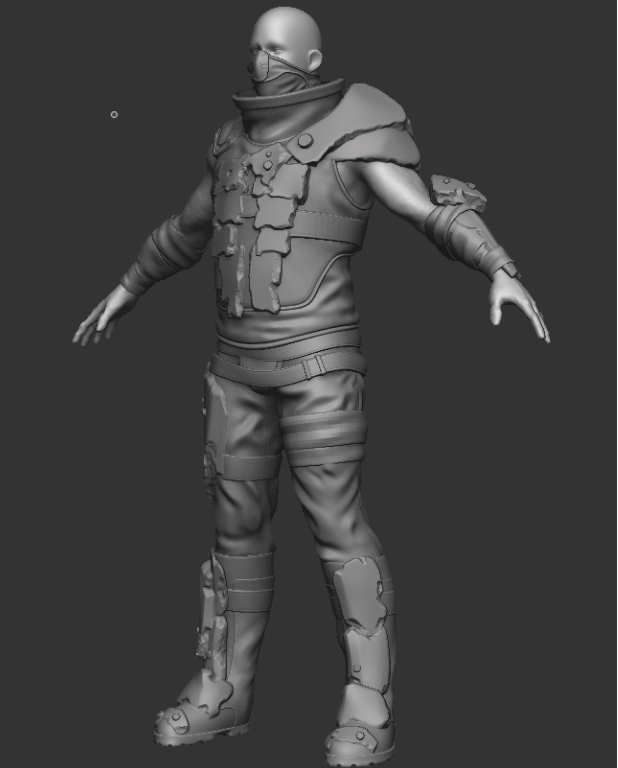 Environmental Modeling Update
For the past few weeks we have been sharing updates regarding the optimization of older (built) levels and the ongoing work on the street level. This week, we wanted to share progress for the creation of props specific to the street level. Chris has been hard at work building out props for the street level and has uploaded two props to sketchfab. Please check out the ACP missile props at the sketchfab links below!
Animation Update
Our Animation Department has been working on updating a range of weapon and combat animations crucial to the game. This month, Nigel has finished several weapon cycles for the pistol which will feature in combat encounters throughout the game. We aim to release more weapon cycles and animation videos as we progress throughout development. Please check out these weapon animations on youtube and let us know what you think!
Sound Update
This month, Harry, our Sound Composer and Sound Designer, finished the main menu music for the game! This is excellent news and the track reflects the atmosphere and ambience of the demo perfectly. Please check out Harry's hard work and wonderful main menu music below! As we continue with development, it is our goal to continue providing sound updates on a regular basis. Let us know what you think!
Currently Recruiting
PR News
We will see you in a few weeks for our next major update. Until then, please make sure you check out our following PR links:
Do you have any other suggested communities, topics, content, or questions you would like us to answer? If so, please let us know!
Conclusion
This week we brought you news about our ongoing development cycles relating to Sound, Art, and Animation. We hope that you enjoyed this update, and please continue to support us on Indiedb and our Social Media platforms. We are committed to bringing you a quality experience in our free public demo!
Please like, share, and subscribe!
Thank you everyone!
Justin