Basement Redo
To begin, we wanted to start with an exciting video that shows our efforts to optimize and renew the graphics of the game. While we have several developers building new assets for the game for our planned street level, we have another working on redoing outdated content. This will refresh the game, get it at the same quality level, and optimize performance. Monte has been working hard on redoing the basement (and roof) sublevels and we wanted to show this exciting video presentation of his work so far!
While Monte has been hard at work, Lawrence, a 3D Artist working with the UMA character creation system, has been hard at work building the apartment level characters. In the sub-level you will not only encounter a combat situation but potentially meet one of our randomized companions. Dr. Jones, a random companion, MAY spawn in the basement on your playthrough. Check out Lawrence's hard work below!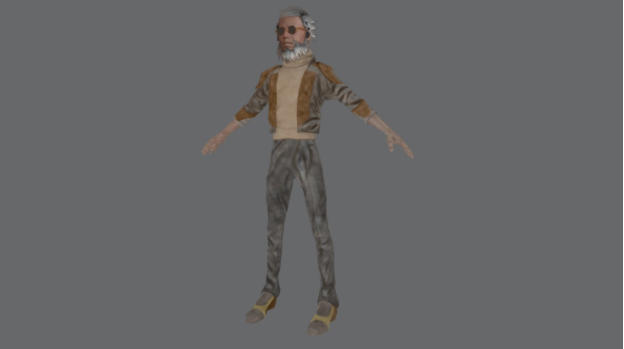 Street Building
Next, I would like to turn our attention to a street level building named the Parking Garage. The Parking Garage will be an explorable building on the street level. When you enter the garage you will be able to see some of our awesome vehicles and also encounter quest and combat related objectives. Check out Ulysses' excellent concept art which is a composition of the interior of the parking garage. This building is already being created, so expect an update on it in the near future! Kudos to Ulysses.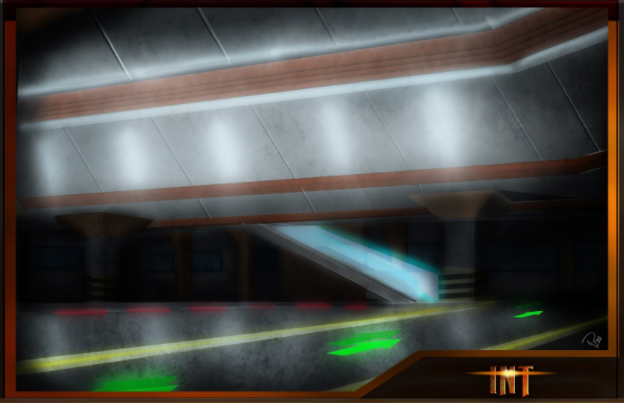 "Remember Keline!"
The words, "Remember Keline!" has special importance to the Atlas Confederacy of Planets (ACP). For the rebels, these words resonate and in their meaning rests power. The rebellion against the United Colonies of Earth began after the Keline Massacre, a massive lore event, which will be explored throughout the game. This event is the genesis and zero hour for the current Interstellar Civil War and also the universe at large. So, it shouldn't be a surprise that ACP vehicles of war have these words scratched on their armor!
Check out Tim's latest work for the INT Project. Over the past week he has worked hard on building and rigging the ACP Refitted Construction Mech. Prior to its service in the Interstellar Civil War, this manned machine was a simple labor mech. It was used across the Middle Colonies in a construction and mining role. Like all things related to the ACP, once the war began the mech was repurposed and refitted for war. Now, the Mech has become a force to be reckoned with on the battlefield. With its powerful mining laser the mech will march across Bastion and obliterate everything in its path. Check out the renders below!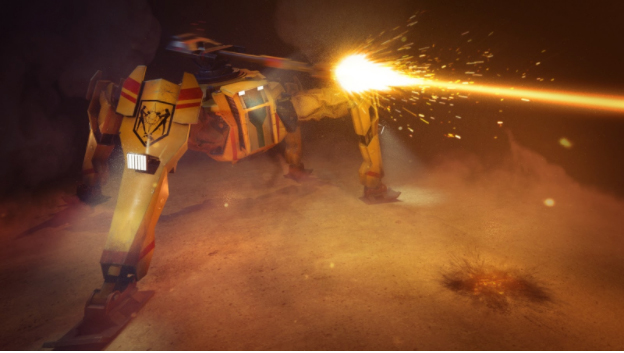 Please note that the particle effect is a royalty free effect from textures.com
Sound Update
So far this month, our wonderful Sound Designer and Composer, Harry, has been working on some awesome sound effects and tracks for the demo. For today's update we would like to talk about the laser turret.
The laser turret, will be a turret featured later in the game. Right now, we are looking to use this sound design for these turrets, which will cause massive damage to you if you're hit by them! Watch out! Awesome work by Harry!
Currently Recruiting
PR News
We will see you in a few weeks for our next major update. Until then, please make sure you check out our following PR links:
Do you have any other suggested communities, topics, content, or questions you would like us to answer? If so, please let us know!
Conclusion
This week we brought you news about our ongoing optimization project for older content, the continuation of content creation for planned levels, progress on the bosses, progress on sound design, and much more. October is shaping up to be an awesome month. Everyone working on Project INT is committed to bringing you a quality experience in our free public demo.
We will continue to provide quality updates throughout the month and year as we roll forward towards our upcoming milestones! Please like, share, and subscribe!
Thank you everyone!