That's right. You know what time it is.
It's near the end of summer, so it's time for another update! Today, our focus will be showing off two of our cities located within the country of Arelia: Storinhal and Valeria. These cities have been our main focus for the past couple of months, as they are important places you visit during the various quests you will embark upon in Embrace of Destiny.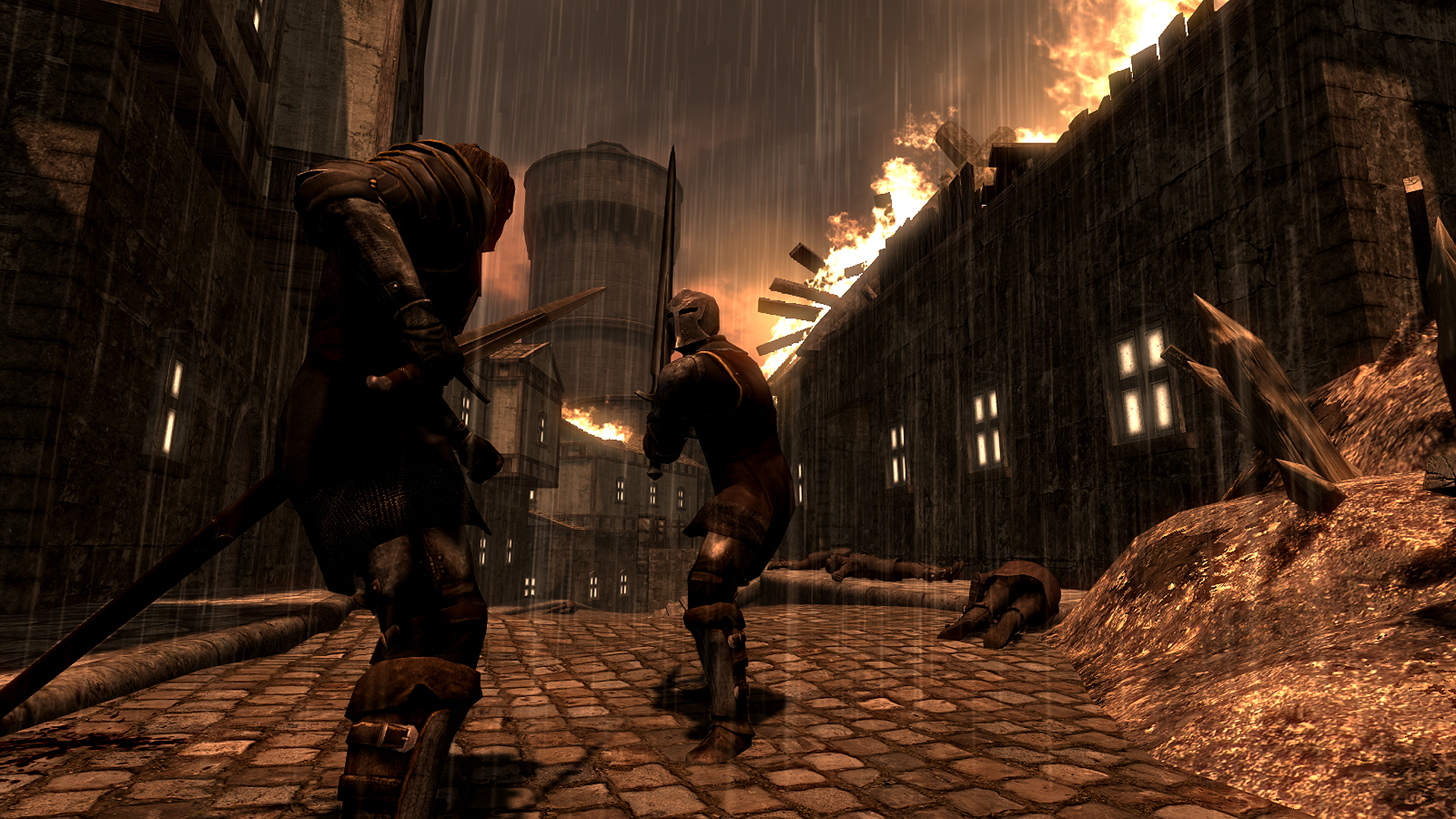 Storinhal is the oldest city in Arelia, and serves as an important strategical point due to its proximity to Virardan and its accessibility to the oceans that allow trade between Arelia and the Elven countries of Elswyn and Ithanon.
Embrace of Destiny of begins here in Storinhal, just as the city falls under attack from Virardan forces. With your starting role as a Captain in the Arelian Army, you're tasked with fighting through Storinhal and repelling the attack.
Following the attack on Storinhal, portions of the city are left in ruin. As you progress through the main quest, the denizens of Storinhal will repair the damage done by the Virardan forces. While the player will have no direct interaction within the rebuilding of Storinhal, being able to see Storinhal rebuild itself over the course of the mod showcases that Ethas is not a static world. Instead, it is an ever shifting and reactive world.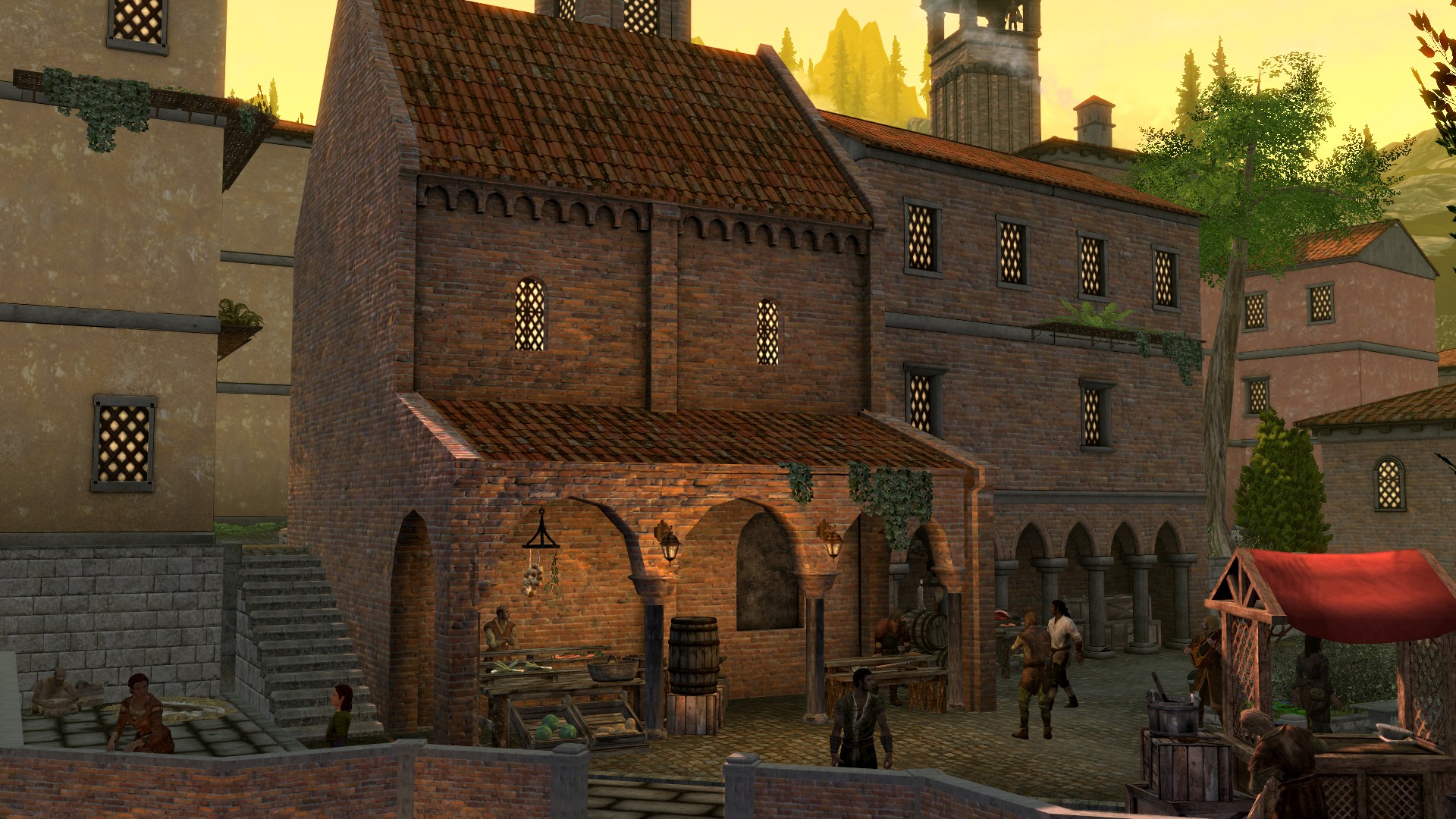 Valeria is a large port city on the western side of Arelia, bordering the foothills of the Western Reach. The noble house of House Arrentide originally established Valeria in 530AE, after migrating from the country of Aeurdur. Due to House Arrentide's family connections to Aeurdur, Valeria's style and architecture is highly influenced by Aeurdurian culture.
As Arelia's largest port city, Valeria has trade routes that reach out to the many different countries of Ethas. However, with its close proximity to the sea comes the danger of pirates looking to profit off attacking and stealing from ships.
Following the intoductory quest in Storinhal, Valeria is the first city the main quest will bring you to, should you choose to pursue it. Here you'll be able to find the essentials of any great city: food, room and board, guild halls, and many shops and vendors. Just like our other cities, you can walk (or ride a horse!) right into the city without a single loading screen.
We hope you enjoy a glimpse into two of our cities, stay tuned for development posts in the fall and our Winter Update following the holiday season. Be sure to check out the rest of our screenshots, which you can find under the images section of this site.
Also, special thanks to zTree and mr_siika for providing the resources that made Valeria possible!