Hey Everyone!
For our 2012 Winter Update, we figured we'd mix things up a bit. We'll have 5 updates in total, the first 4 actually featuring a specific part or feature of Ethas, and providing an in-depth look into what the article will feature. This will allow us to get a bit more specific with what we want to talk about, and spread out our information as well, instead of just trying to shove it all out there in one day. The 5th update, on 01/03/2013, will be our "big" update, which will include new screens, another podcast, and maybe even something extra.
So for our Week 1 feature, we'll be talking about one of the new races in Ethas, the Eldahli.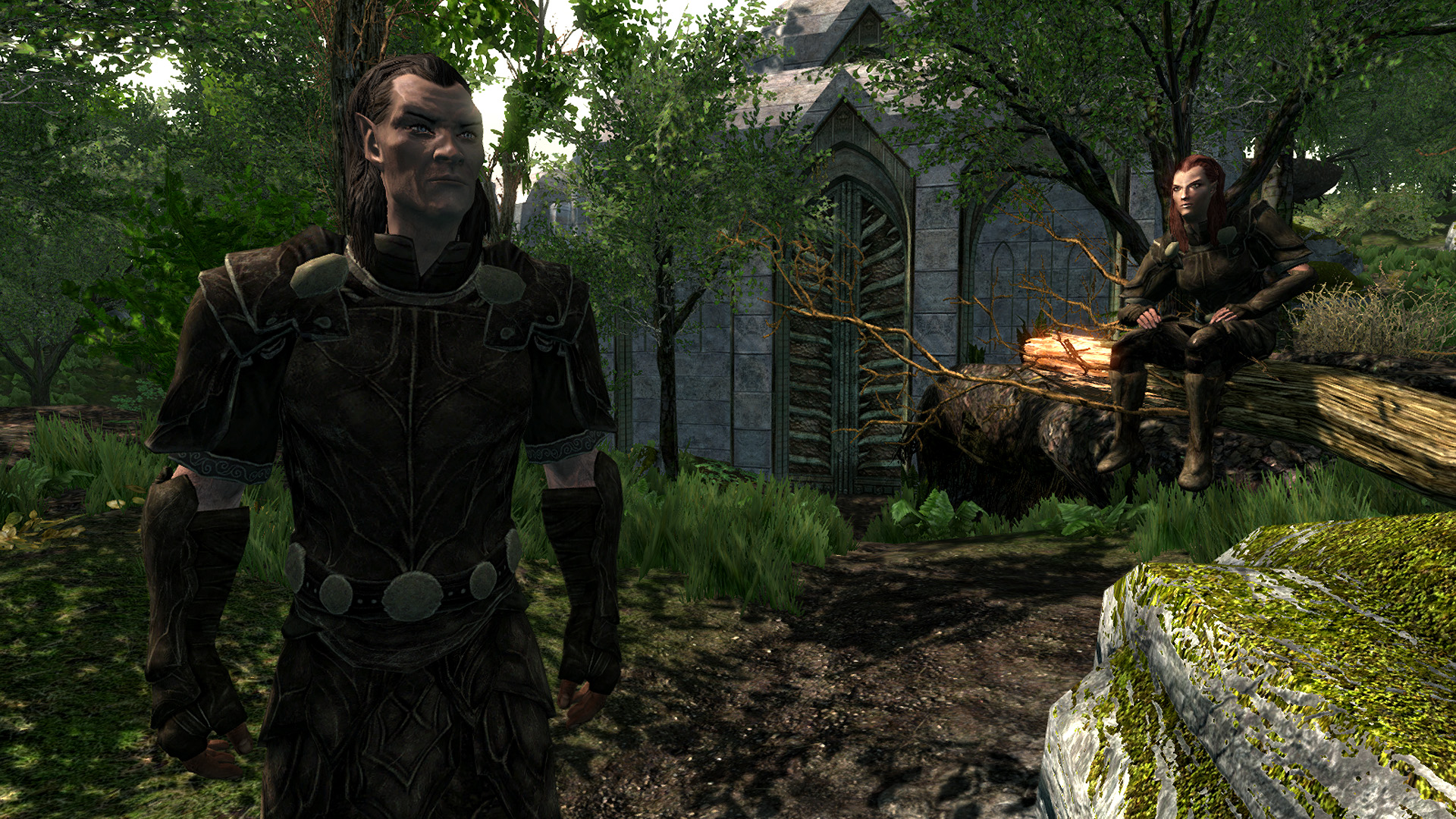 The Eldahli, or Elves in the human tongue, are natives of the countries Elswyn and Ithanon. Each Eldahli is born with an inherent affinity to nature, and are able to call upon it when needed.
As an Eldahli, you are given 3 spells that are unique to the race and show your natural affinity with nature;
-Nature's Wrath
-Summon Spirit Wolf
-Summon Spirit Bear
There will be also other powers you can learn as an Eldahli that are specific to the race's connection with nature.
As for the design of the Eldahli, they were largely inspired by the Elves from the Lord of the Rings trilogy. Skyrim's elves have a more "alien" and a stoic look to them. The facial features of the Eldahli are softer compared to those of Skyrim's elves, such as having a more chiseled chin and jaw line, instead of the jutting features of Skyrim's elves. We felt that the design we went for is something more people would be able to relate to, and help establish the elves of Ethas separately from Skyrim. I personally had a lot of fun designing the history, lore, and language of the Eldahli in Ethas. We'll probably feature the Eldahli Language in a future update (maybe the 2013 Summer Update), for all you lore lovers out there.
We also hit 100 subscribers this week (not including us guys on the Ethas team), so we're pretty excited about, and we'd like to thank everyone who's keeping watch on Ethas.
Hope you enjoyed this feature, and make sure to look back next week for Week 2 of our 2012 Winter Update!