AArcade has only been on Steam for 2 weeks as early access, and already it has improved greatly thanks to feedback and contributions from the community. In this article I'll be letting you know how the Steam launch went, what updates AArcade has received already, and what you can expect in the near future.
In its 1st week alone Anarchy Arcade got over 100,000 installs and was actually able to compete with full commercial games that hit early access that same week. Player counts, installs, and donations are all going well and I want to thank everybody participating in early access for supporting the community.
Over 400,000 YouTube videos have been watched in-game this month, not to mention countless Hulu, Twitch, Netflix, video games, and other non-tracked media that is constantly being played through AArcade's 3D desktop interface.
Amazing user-created multiplayer arcades are popping up on the server list every hour, and each time you join one it is a little bit different; a little bit improved. Amazing user-created addon maps, props, and cabinets are starting to become more and more popular in the public user arcades.
Check out some of the community's creations on the massive Steam Community Hub screenshot page: Steamcommunity.com
While you're at it, have a look at some of the many user reviews: Steamcommunity.com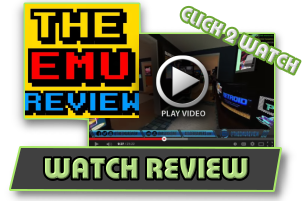 However, I haven't just been sitting back and enjoying AArcade's release. There is still a lot of work to be done to bring Anarchy Arcade out of early access and into a full Steam release. I plan to have this accomplished by Christmas.
Aside from constantly answering questions and helping users get the most out of AArcade, I have been working on and releasing nightly client updates based on the features that the community has been requesting. Here are some of the highlights of those updates.

Without a doubt multiplayer features were the most highly requested. With all the new players from the Steam Early Access release, I was able to quickly spot some features that were needed, as well as receive some great feedback from players themselves.

The maximum number of players per-server was increased from 16 to 32. This might be increased once again to 64 afer I have implemented better server admin features.

Beta tester and serial art contributor Bucky created a new official map called Apartment Suite that has become pretty popular, judging from the community screenshots.
AArcade uses Valve's Source engine, so there is full SDK documentation on how to create addon maps and the level editor itself, called Hammer, is actually packaged along with AArcade's Steam download.
Bucky is already at work on creating the next new map addition, which should be ready in October. Also keep an eye out for a Getting Started With Mapping guide that I will be posting to AArcade's Steam Community Hub this weekend.

The first build of AArcade to go public on Steam had automatic group viewing for everybody in the multiplayer game. This meant that when you clicked on a video, everybody in the server started watching it with you.
This was great when multiplayer was small 4-player servers with a group of friends. However, since AArcade's Steam release, even servers with 16 spots get filled up very quickly. When you have 16 random people all sharing control over which video to watch, things can get a little crazy.
To deal with what is being referred to as "click spam," and just to deal with larger more heavily populated servers in general, I spent most of last week implementing some great new multiplayer features.

This feature was in direct response to the "click spam" issue. Instead of all players sharing control over 1 synced video, they each get to watch what ever they want.
When a client clicks on a video, it will start playing for only him.
However, if the host clicks on a video, it will start playing for everybody. This feature is called "powerhost" because it makes the host the only person able to initiate group viewing of a video. This works great as long as the host is around to give a tour of his arcade.
Coming soon is a feature that will allow clients to bring up a vote on whether or not everybody wants to group view a particular video. This will allow players to enjoy a synced experience even if the host is absent, all while avoiding the issue of "click spam."

Whether you're the host of your own arcade, or you are checking out a buddy's server with powerhost turned off, there are certain times when you want to select a different cabinet but do not want to disrupt what everybody else is watching.
This is another of the new features added last week. Just hold down SHIFT when you click on an item, and it will only select it for you, even if group viewing is enabled.

With all these new features concerning multiplayer and syncing, it is very possible that your friend might not be watching the same video as you in a multiplayer server. And it sucks not knowing if your friend is experiencing the same thing you are, so for that reason some new icons have been introduced that float above your friend's head to illustrate what he is watching or doing.

Anybody who has this green eye floating over their head is watching the same video you are.

Anybody with this icon floating over their head is actively playing the game they are standing in front of.

If you see somebody with this icon over their head, it means you can walk up to the cabinet and watch them play the game LIVE on the in-game screen.

This amazing new feature really takes AArcade multiplayer to the next level. Over-the-shoulder spectating is when you stand behind a person in the VR world and watch him play the game LIVE on the cabinet's in-game screen.
This feature was in development for some time, but last week I revamped it and made it easy and automatic for all players to do.
Game streaming is becoming more popular every day, and as a result, there's starting to be a lot more gamers that know how to stream. Each of them has their own streaming preferences. Some use XSplit, others opt for OBS. Some use Twitch.tv for syndication, while thers use Hitbox.tv.
AArcade's solution for Over-The-Shoulder Spectating needed to be agile enough to allow players to continue using the stuff that they like. And the new Over-The-Shoulder Spectating system that I have added to Anarchy Arcade does just that.
You simply tell AArcade what your Twitch.tv channel name is, and that is literally all you have to do.
When ever you launch a game from a multiplayer server, Anarchy Arcade will check your Twitch channel to see if you are actually live streaming or not. As soon as you are detected as live streaming, an announcement is made in the AArcade server and everybody automatically selects the game cabinet you are standing in front of.
You will have an entire VR room of people behind you watching you play over your shoulder, so the pressure's on!
Right now only streaming to Twitch is supported, but soon Hitbox.tv support will be added, with more syndication services to follow by request.

All of the arcades hosted in multiplayer are the personal work of the players who built them. After exploring some of the amazing arcades that people created, it became apparent that there should be a way to leave feedback to the server host on all his hard work.
So now the first thing you see when you join somebody's multiplayer arcade is a Welcome screen. It shows the Steam avatar of the server host, a link to his Steam profile, some buttons to thumbs up / thumbs down his arcade, a brief description or set of rules that the host asks you to follow, and a button to block his server if you don't like it.
In addition to that, now all cabinets track not only your own play time on them, but also the play time that other people have spent on the cabinet. This means you'll be able to see which items in your arcade are the most popular based on how many hours people have spent playing them in your multiplayer arcade.
Early next week you'll see a couple more multiplayer additions & improvements, but then I'm shifting gears and will be creating art assets for the remainder of September.
Double Action Boogaloo artist & anarcast.tv boradcaster Black Stormy is becoming a serial contributor to Anarchy Arcade and will be working along side me next week to bring you guys some new off-the-hook cabinet and prop models to keep your arcades spicy.
We'll be very busy pulling on verticies all week, and that leaves me little time for programming, so keep an eye out for a couple new guides and articles to hit the Steam community that will showcase some amazing communtiy made addon content that is sure to keep things fresh.

In case you didn't know, every Wednesday I and the other broadcasters from Anarcast.tv participate in Video Day. This is a weekly 24-hour gaming & streaming marathon that happens every Wednesday, all day long.
Last week we had 5 concurrent streams happening the whole day! Lots of stuff happening each week. I also give out gift codes to viewers that allow them to unlock special exclusive props & cabinets within Anarchy Arcade!
You are all invited to participate by watching the stream, chatting with us, or jumping into the actual games and playing with us! Last Wednesday I actually spent all day playing games from users' multiplayer arcades! You can bookmark Anarcast.tv or just follow me on Twitter. I send a Tweet every Wednesday morning to let you know that it's kicking off!