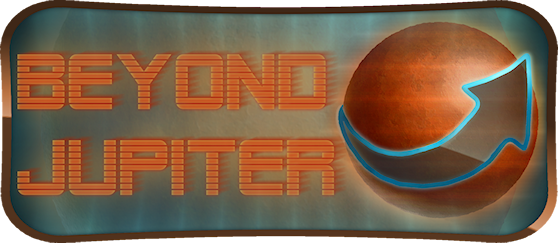 Gameplay
Hack'n'slay
This is the basic gametype of BJ, especially for the outdoor areas. The game will be played in bird's eye view and you have to aim manually, so you don't simply need to click the enemys to death (like in other games). Furthermore there will be a rpg-like system which instead of experience points is based on money, energy for weapons etc. We'll come back to that later in other news.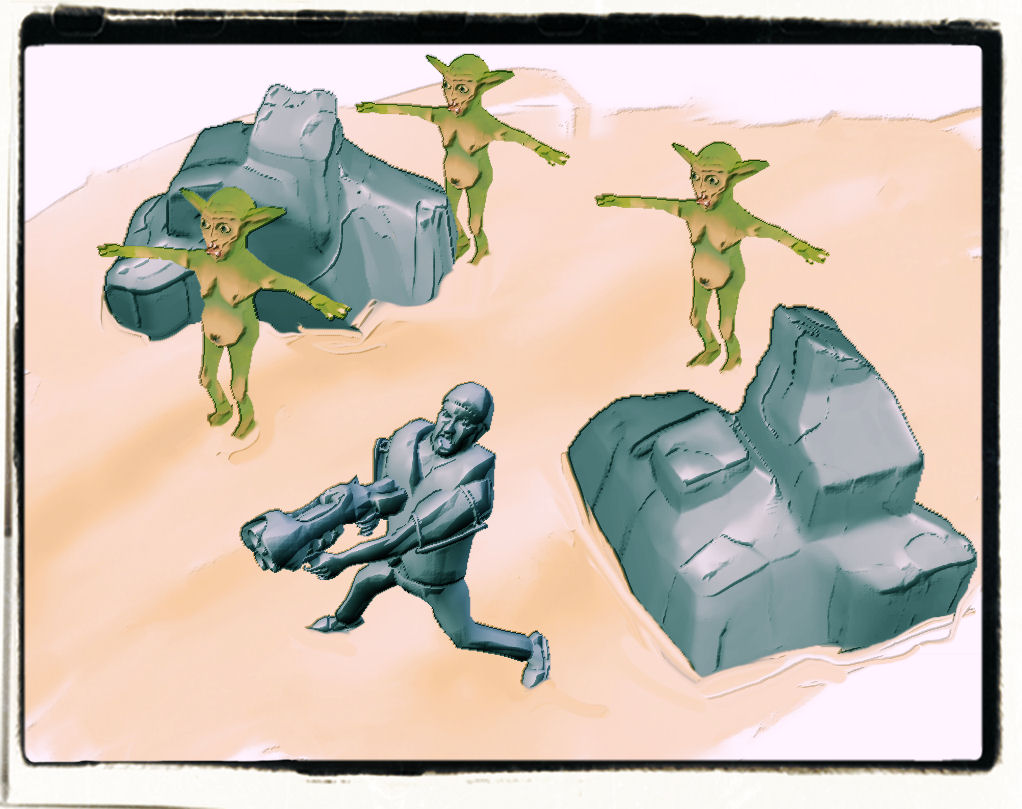 Side-scroll shooter
As buildings are from the bird's eye view rather badly overlookable, since they have multiple floors, 70% of the interior rooms are showed in side perspective. This brings many possibilities for puzzle games, which are horrible with bird's eye view.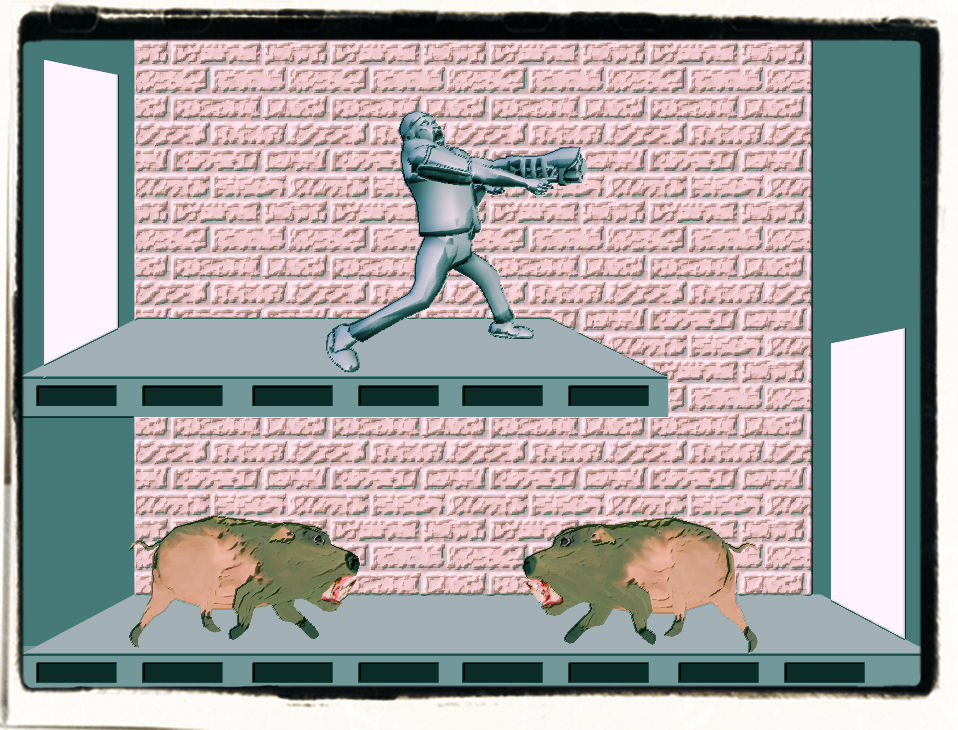 Space shooter
Between the planets where most of the missions take place and the space station, asteroids and pirates will thwart you like in god old side-scroll space-shooters. Here, the RPG-system of the two other gametypes is not used but the spaceship is leveled by pick-ups floating in space. The weapon sets of the shiplevels are always predetermined so the player is never overstrained with equipping his character and his ship.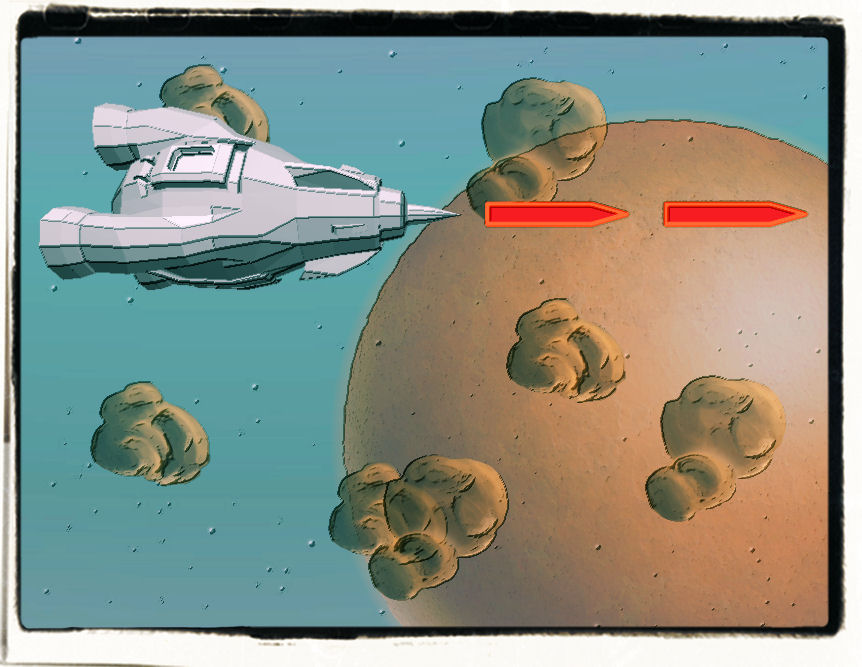 Characters
Discoverer
Mr. Duke was a more or less popular discoverer at his youth, but today he is lonely and sad. He claims to have discovered a tribe of exotic aliens on a distant planet which owns a lot of gold, but he can't proof it. You have to find evidence...
Robot
T-666 is an assistant at a "Mechalove" shop, an erotic store for all sorts of robots and machines. He is designed and assembled by "RoboInc", the biggest machine company in the universe.
His biggest problem is his hydraulic pump between his legs because it extends when he looks at an article in the shop or at female machines.
Captain
Ironfoot is the captain of the space station and the owner of a rare space cruiser. The station is threatened by a robot army and you have to defend the station and destroy the root of the imminence which leads you to the main planet of the RoboInc.