Sorry about the long overdue update, I was gone for a 6 week field course. But I am back now and trying to work overtime to reach our release date of July 20, which is less then a month away mind you. Anyway lets start off with some test screenshots of the new effects and smarter AI.
You can see the progression of my X-wing's demise, all for your entertainment.
Also here is a shot of the In-Game Mainhall, which has the Opening Soundtrack to Episode IV playing in the game.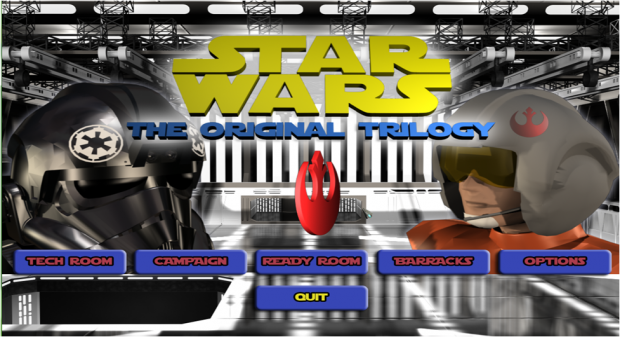 Most of what I have been working on is Bug fixes and incorporating the newest code of 3.7.0 RC2 into the mod. Ideally I want to use the link primaries feature along with a few more of the recent updates.
Anyway about the release date. Yes, something will be released, though it probably won't be a full campaign, but don't worry we won't be stopping. I just want to release something to keep the interest up. That is all for now, but I will certainly try to post more updates in the upcoming month. Thanks again for the support and interest!