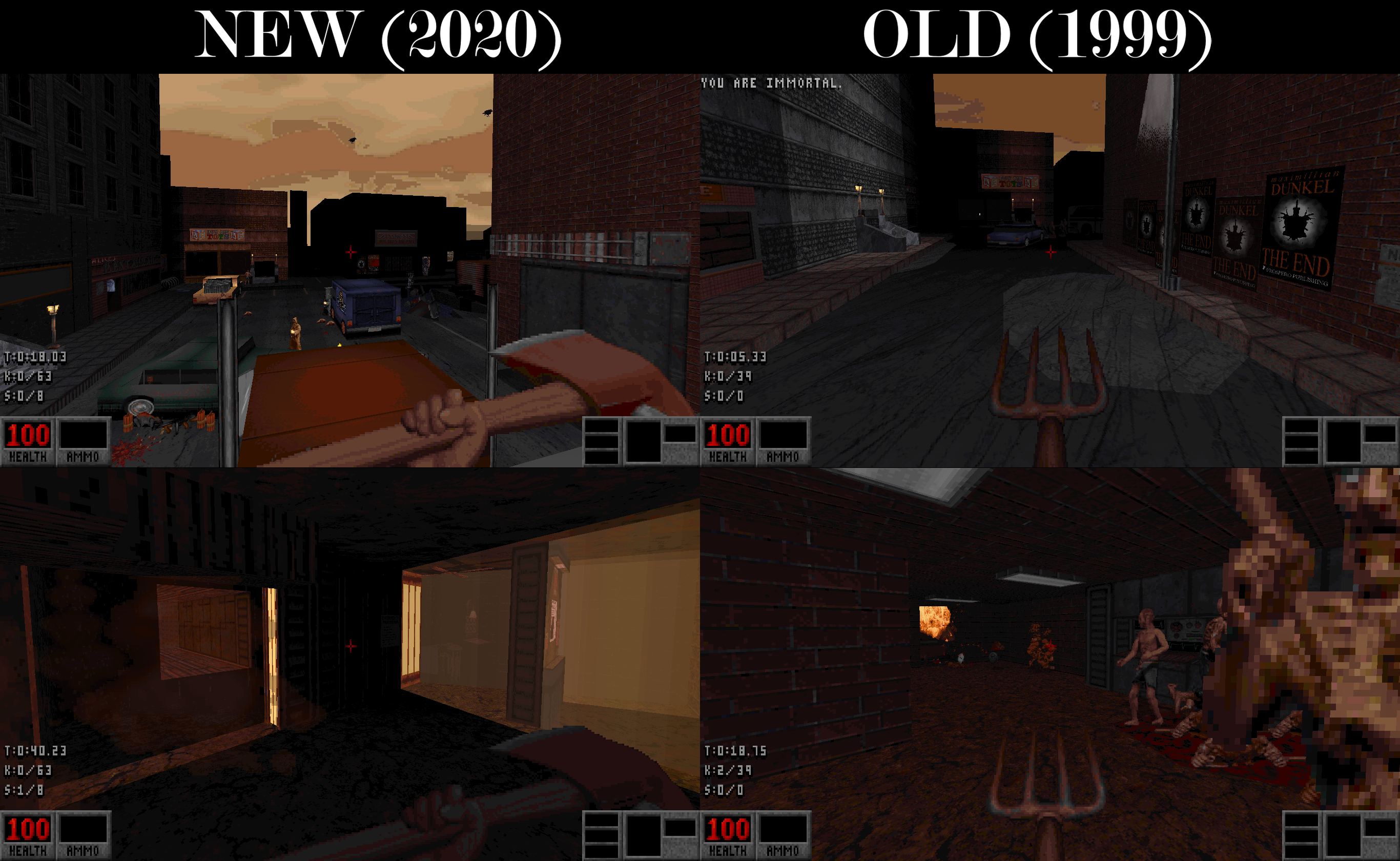 I have played alot of games between then and now, and their influence shows. I also feel more comfortable coming back to it and taking my time, trying to get things right. Dusk by New Blood Interactive has influenced a great deal my modern mapping tendencies, but there are other sources of inspiration as well and... just what is fun?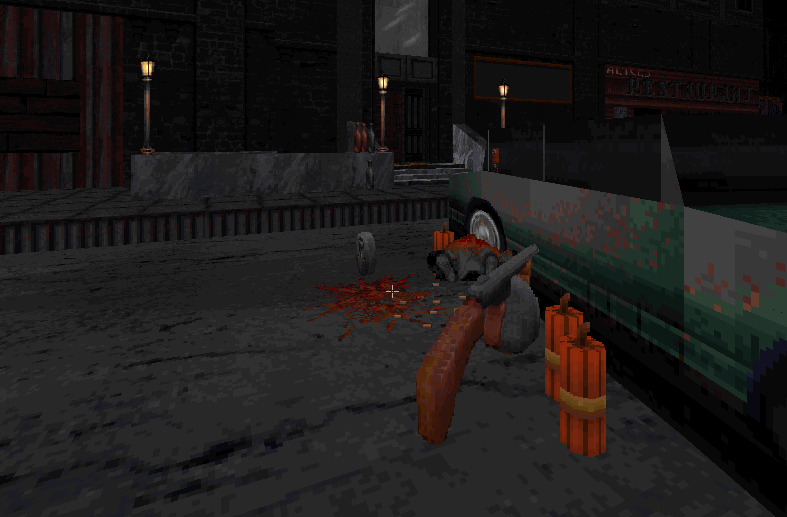 *In the 1.5 release, I did add a Tommy Gun and ammo to help make the start of the map easier. Originally, I hadn't done that, but with so many people today doing Youtube vids with "pistol/pitchfork starts" or in this case, "axe starts" I wanted to give some help.
*In my original map, I had way too many useless sectors, so I simplified lighting and cleaned up several errors I'd made and just blew by when I was so inattentive. This allowed me to add a ton more vehicles in the streets, including one that is More than Meets the Eye! :)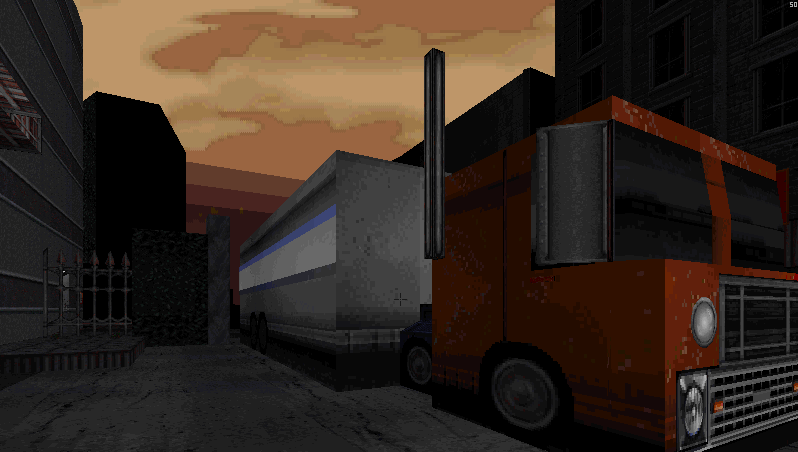 *I've also added a TON of exploration to this map, with a basement in the tenement apartments, a whole Subway section, and just really tightened the main direction of the map, too.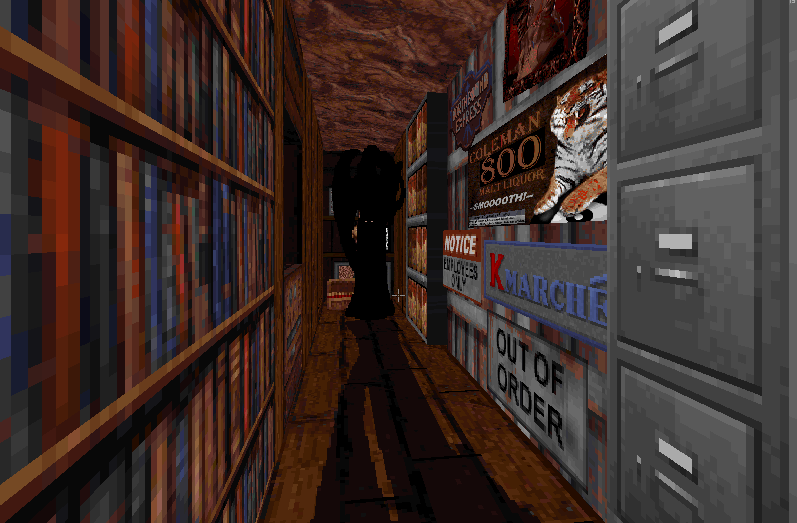 *I'm also far more comfortable adding tiles to the art lineup, and those show up, including the tiles for adding some lighting improvements like in Ion Fury, when appropriate. You can't abuse those for sure!
Can't wait to share this map and others with you in the next update.