Welcome to another update for the Arsenal of Democracy / HoI II Mod 1964. Today's update will outline progress made, as well as some of the new graphical additions to the mod. The completion of several new nations will also be described.
First off, we have particularity good news from the graphics department. Our members in the Gfx department have been pushing out some incredibly looking skins (aka GUIs).
Example of some of our new techs:
German Exosoldiers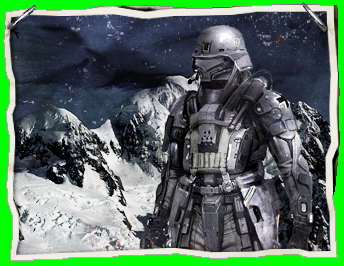 On the coding front, several nations have been nearing total completion for the internal alpha, and will server as the groundwork for the first beta release. So many people have been flooding in to help out. Some with one nation, others with a couple. While I will not start naming out people (that would be a now long list, and I would risk offending those that I may miss), I can tell of some of the nations nearing competition.
These nations have GUIs, Tech Teams, Tech Team images, and most of their starting armies done:
Canada
Germany
United Kingdom
United Netherlands
Hungary
France
Italy
Again, I would like to thank all those participating. Any nation on that list currently can use help, and if you would like to, just follow the link on this page. Thank you again for tuning in to another update of 1964.
Feuersturm
Team '64