The Great War is a modification for Company of Heroes meant to bring the war a decade or so earlier. This mod focuses on the later years of the First World War. Currently the two teams will be the British Empire against the German Empire, however with the time the team will bring some more nations in, such as France and Austria-Hungary.
This mod will focus on realism but keeping the game balanced enough to make it enjoyable.
Things to look for in the mod are the famous artillery strikes and the infamous gas attacks. Trenches will provide vital cover for infantry while tanks will roll over the battlefield and instill fear into the enemy troops.
After a long time without any kind of update,we would like to let you know that our projet is alive.
Due to the lack of proper modding tools,we somewhat paused the development,but,thanks to
the knowledge from those great modders out there,we are running again.
A picture is worth a thousand words and we are going to show you some...
In the following pictures you´ll see a great part of the 1918 German Army.
The great textures you´ll see were made by don Durandal and the modelling part by Jorge
About the development...as always we won´t reject anyone who wants to help us with models,textures,sounds,coding,etc...
Feel free to comment this update,give us feedback,suggest things and participate in the forums.
German Landsers armed with G98 rifles: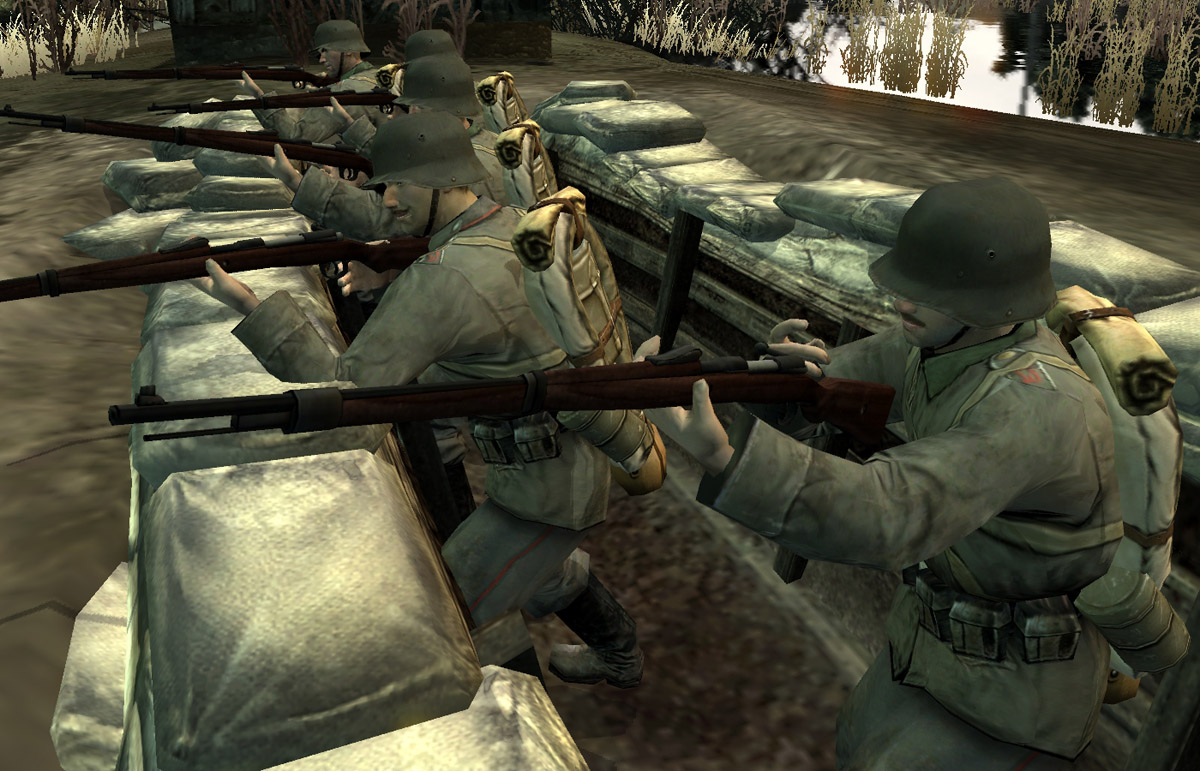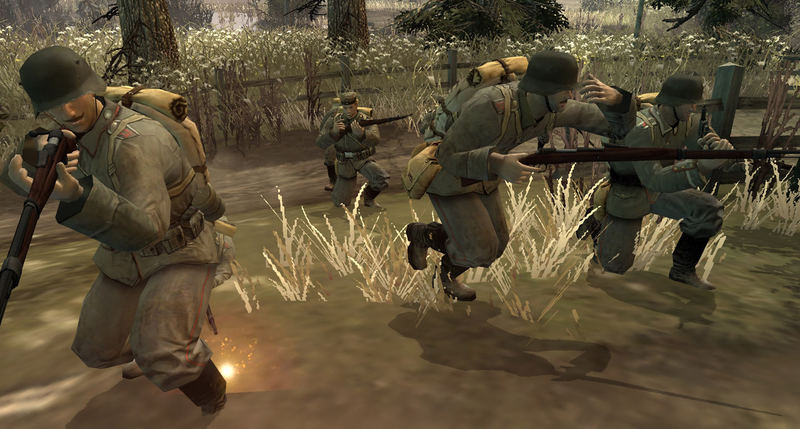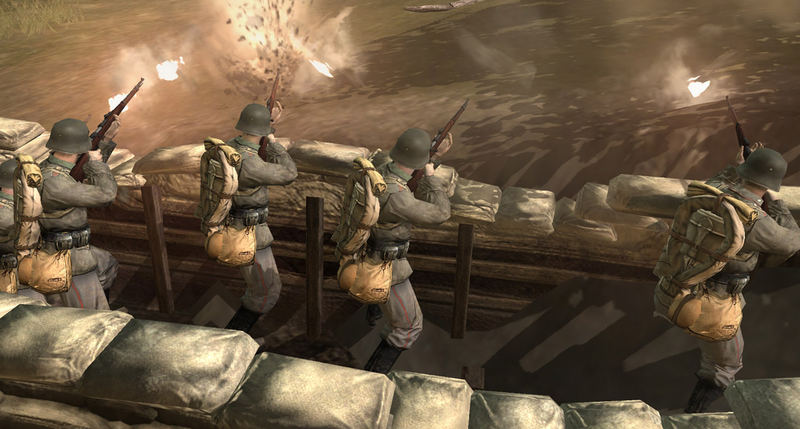 German Pioniers armed with G98 rifles: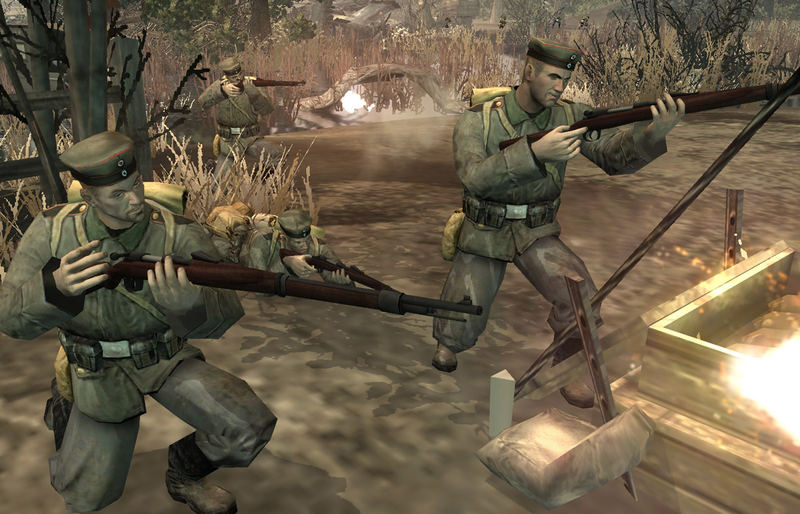 German Stormtroopers and Officers armed with K98az rifles,MP18 submachineguns and Luger/C96 pistols: