First and foremost, we had the great news, awhile back, strictly speaking one week a go, the closed beta test begun. This is a relevant milestone in our schedule and thereby, we are closer to the final release. There is no release date yet, but you can be sure, and it will and is going well. Question that comes to your mind, why is there no available public version? It is because we are unable to start the English translation at the moment. Right now, we only have few crew members on the board and what is more important, we are still working on texts in Polish, so English translation is currently impossible. Bear in mind however, the English translation is a must-have to the release of the final version.
Here there are a few, slightly random screenshots which present the lateset updates and changes:
New map icons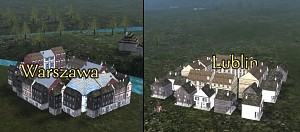 Visually expanded towns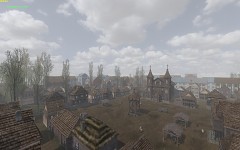 New presentations
Hence forth I am going to inform you consistently about our future progress and release deadlines.
See you in the next update!