THE CHALLENGE
The Imperial Remnant presented a very unique challenge to our usual development process. A challenge opposite of what we've experienced in the past when considering new Civs. Factions like the Geonosians and Zann Consortium featured a very minimal selection of existing canonical assets that were suitable for adaption into Battlegrounds, requiring us to invent large swaths of their unit roster. The Remnant, and to a slightly lesser extent, the New Republic, have had so much content invented for them across 40 years of Expanded Universe material, that our biggest roadblock was figuring out just how to condense all of that mass into one civilization.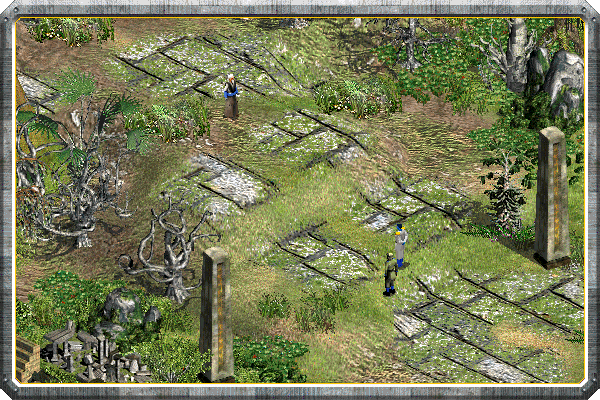 The Imperial Remnant has taken on various forms over the decades, each with a unique set of quirks that vary wildly across different mediums and authors. For Expanding Fronts, we sought a middle-ground that we felt could best represent all of these different directions, in addition to making the Remnant mechanically distinct from the existing Galactic Empire and First Order.

CIVILIZATION OVERVIEW - IMPERIAL REMNANT
Following their catastrophic defeat over Endor, the Galactic Empire was thrown into disarray. An ongoing war with the ever-growing New Republic, combined with numerous internal power-grabs and civil wars quickly turned the once feared Empire into a collection of squabbling warlords. Despite multiple attempts to reunite these factions with varying degrees of success, the Imperial Remnant was never able to fully reclaim their rule over the galaxy.
The Remnant is a civilization that leans heavily on its defensive capabilities. Their greatest strength is their ability to quickly fortify themselves and defend their assets almost indefinitely. Once the Remnant has dug in, they are incredibly difficult to uproot. In the void left by the death of Emperor Palpatine, numerous dark Force users rose to power, each attempting to harness the dwindling resources of the Empire to their own nefarious ends. This is represented within the Remnant civilization through their access to powerful late-game Temple technologies, and their unique unit: the Shadowtrooper, a specialized melee infantry unit that benefits from both Trooper and Temple upgrades.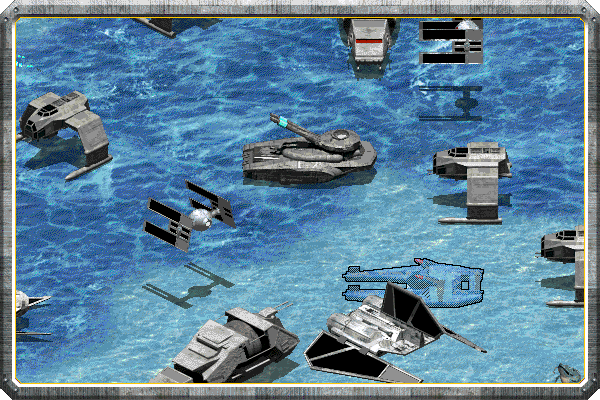 Note: The mechanics of these new factions are still a work in progress, and may change in accordance with testing. As such, this overview may not be representative of the final release.
Sith and Defense civilization
CIV TRAITS:
Ore deposits last 20% longer

Defensive buildings are constructed 20% faster

Anti-Air Destroyers are cloaked

Mech units move 5% slower

Fortresses have additional building armor

(Team) All Temple units gain +1/+1 Armor
UNIQUE UNITS:

Shadowtrooper - (Fortress) An order of elite stormtroopers, artificially imbued with Force abilities. Shadowtroopers are affected by both Trooper and Temple technologies and are able to gather Holocrons.

AT-AT Swimmer - (Shipyard) A massive aquatic vessel based on a heavily modified All Terrain Armored Transport frame. The Aquatic Terrain Armored Transport, much like its land-based predecessor, is an intimidating war machine capable of immense destruction. Its firepower and durability are comparable to an Assault Mech, and it is capable of transporting infantry units across the water. However, its low speed and minimum attack range make it highly vulnerable to Destroyers and aerial units.
UNIQUE TECHS:

World Devastators - (Fortress) Destroyed enemy buildings reward 20% of their value in Carbon

Artusian Crystals - (Temple) Sith Apprentices/Knights and Shadowtroopers are created 2x faster

Fortress Worlds - (Research Center) All buildings gain +15% HP. Defensive buildings gain an additional +1/+1 Armor

Advanced Particle Cannons - (Mech Factory) Mech Destroyers gain +1 Range and their projectiles can now pierce through multiple targets.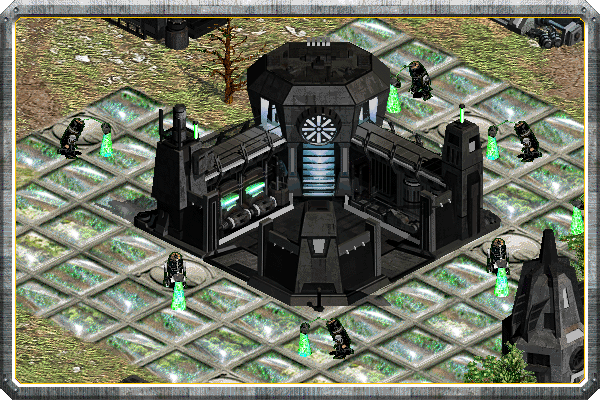 ONE DOWN, TWO TO GO
The second of our three new civilization overviews will be arriving soon. Next time, we'll be taking a closer look at the New Republic. Until then, we'd again like to express our thanks to everybody who has followed the mod over the years. We can't wait to show you more!