Hey everybody. This is just a quick update to let people know that I'm still working on Operation Remembrance even though things have been quiet for a while. I'm starting to get into a more even schedule of balancing my new job with modding, and I've been able to make a decent amount of progress in the last few weeks. There's still a long way to go, but things are starting to look up now. I'm still hoping for a January 2022 release, so there's that to look forward to. I'm still adding new features and weapons, although I need to start focusing on maps again soon.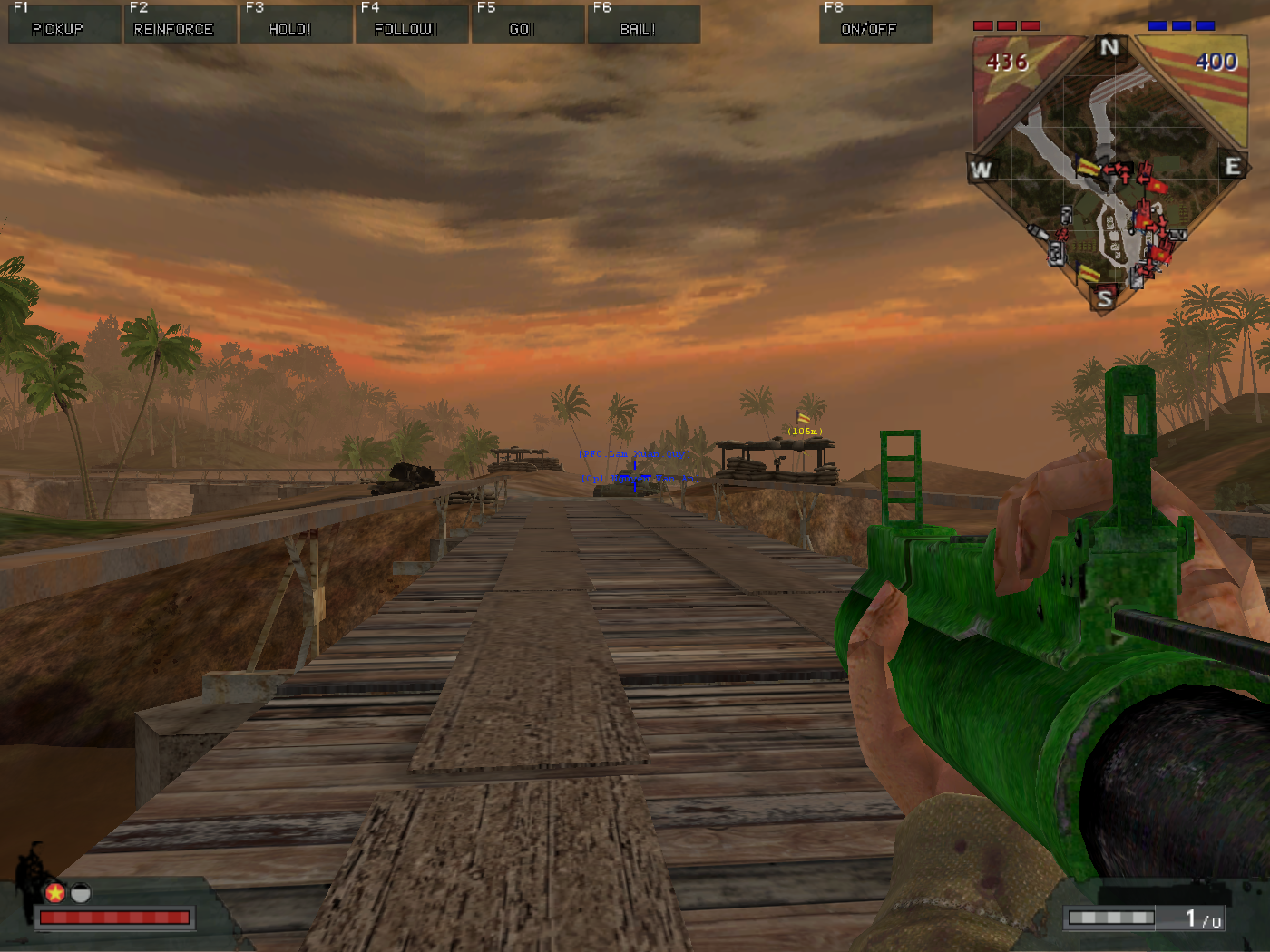 An North Vietnamese NCO wields an RPG-18, a Russian copy of the M72 LAW, while fighting ARVN forces outside of Saigon.
In the meantime, even though this isn't really a "weekly" feature highlight, I wanted to show off something new I've added into the game: vehicle iron sights. I'm trying to minimize the use of HUD crosshairs in the game in favor of physical sights, including in vehicles and weapon emplacements. So when you play Operation Remembrance, if you find yourself missing your target or unable to aim at all because the vehicle or weapon emplacement you're using has no HUD crosshairs, use your camera cycle controls (I think that's "C" by default, or at least that's what I have it set to) to switch to an alternate camera view that either lets you aim down iron sights or, in the case of a tank, makes an aiming reticle appear on your screen. Infantry weapons... Well, let's just say those will be slightly different. Those who have been around for a while have seen the poll I put up a while back.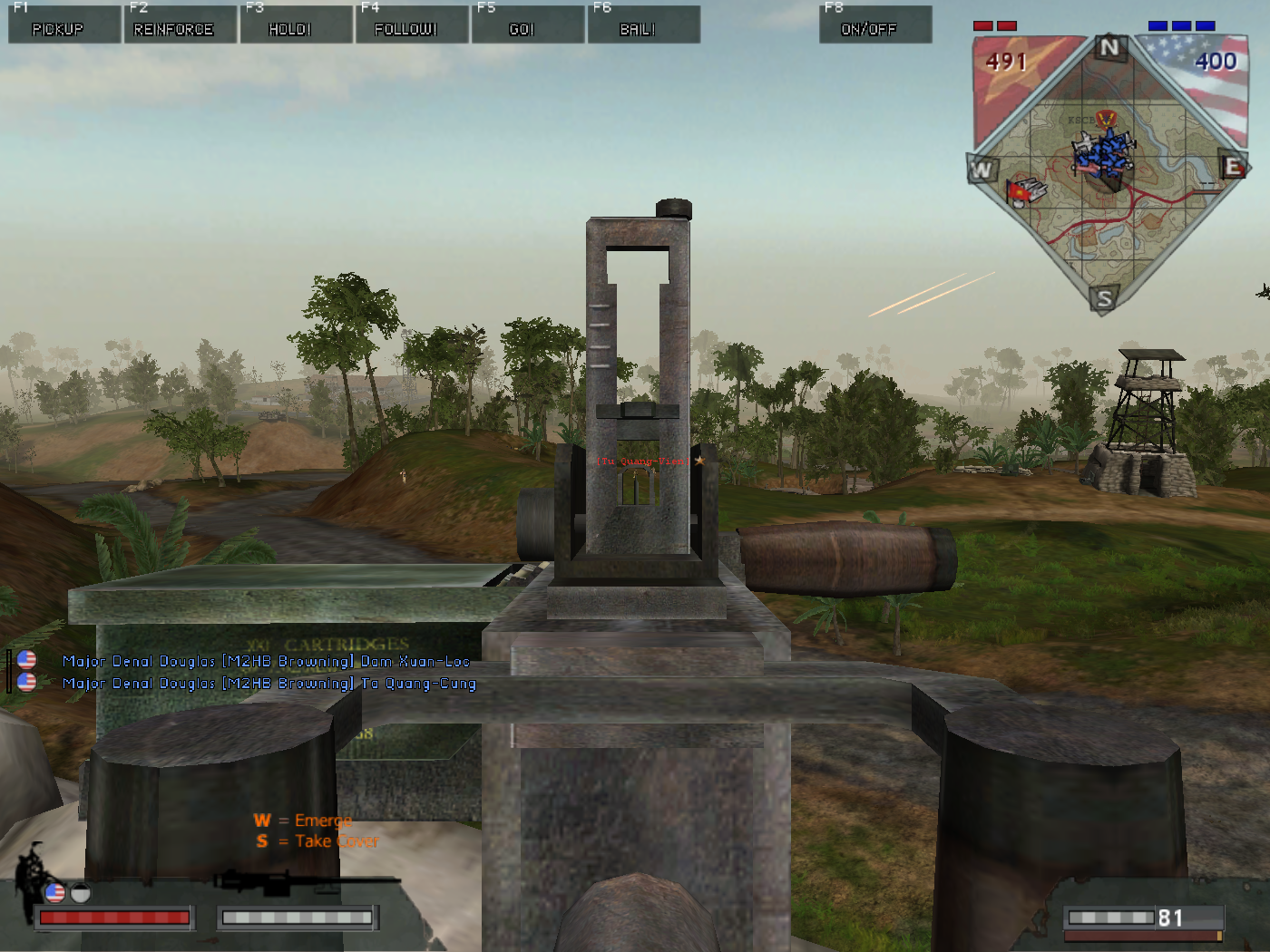 A US Marine looks down the iron sights of an M2HB Browning while manning a watchtower on the perimeter of Khe Sanh Combat Base.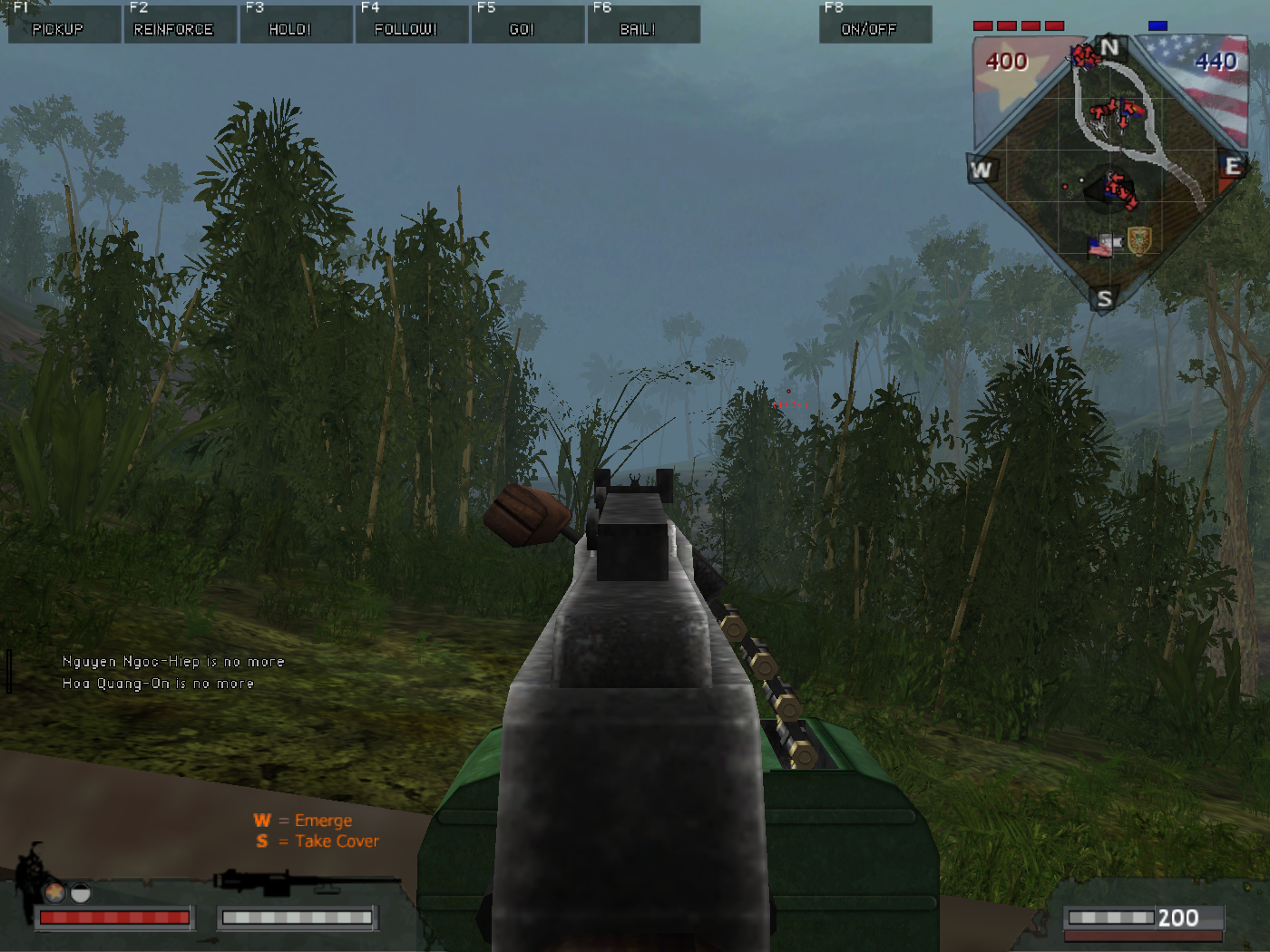 In a hut on the Ho Chi Minh Trail, a Viet Cong soldier looks down the iron sights of his emplaced PK machine gun as he waits for American troops to appear on the road.
So that's it for now, everybody. I'm still here and Operation Remembrance isn't dead, as promised. I know I'm keeping this short and vague, but it's just because I want to be able to surprise people with some of the features I'm implementing into the game. I'll probably put out another article a month from today to update people again and reassure everyone that I'm still here.
Denal Douglas, AKA "ARVNRanger"