H
ey everyone!
Each hour that pass bring us closer to the release of Dnipr, that is now definitively fixed for 20 May 2013 in order to give us the time needed to fix every bugs left and to make some final enhancement on certain parts of the game.
But even if we forget about those, this final waiting time is also necessary since we've also decided to release simultaneously the versus campaign and 2 survival maps based on the environment of the campaign.
We know that we've been quite slow in the making of the mod but one has to remember that Dniepr is:
-The work of three developers which two of them are doing their masters (baccalaureate + 5) and the other's a professional developer (Dishonored).
-The output of two and a half year of work, during which 6 relocations happened (with some being more than 100 kilometers apart), 4 job change and thousands hours of diligent work.
We have brought the project as far as we ever could, never once thinking of giving up and always trying to realise our hopes and dreams for our work that exceeded technical constraints.
This experience has made us grow, and evolved Dniepr to a point where it responds to the requirement that we had.We sincerely hope that you will appreciate it and that you haven't lost any of your desire to play it because of this delay.
In order to make the final 20 day stretch pass more easily, we've decided to publish a new screenshot every day until the promised day.
Let us begin: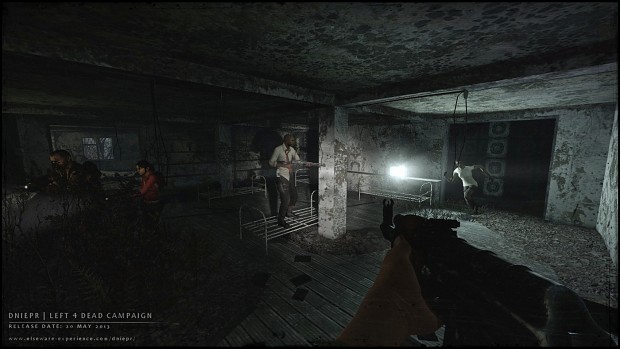 Once again, we thank you for your understanding and we hope to see you again really soon!