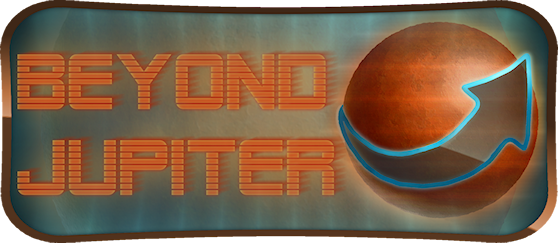 The former team of the UnrealTournament 3 total conversion "TRE – Last Life" develops a completely new game with the power of our own engine called [w]tech! Further information about the engine could be found on the engine page itself on ModDB, this page is for BeyondJupiter, only.
BeyondJupiter takes place in a distant solar system with many different planets and alien races. After a crash of your space ship at Deseria, a desert planet, you meet your first client and learn how to play the game. Later on you will travel to a space station where are the other elven clients and which will be your basis for traveling to many amazing and dangerous planets.
Gameplay
There will be not just one type of gameplay used in our game but we would like to mix a few of them a little bit to create an extraordinary exciting game. On the planets you run and drive in a third person view like Diablo an shoot with your weapon at invidious aliens. We will add some RPG features like a modular weapon and different armor sets to satisfy your collective urge. Between the different planets are side-scrolling space-shooter passages and every now and then a mini game brings some alternation in gameplay. Every planet has an own theme like jungle or desert and every client send you on different spots of of the planets. Further information of every detail of the game will follow in upcoming news.
Characters
Here are three of the nine planned clients rendered in xNormal:
When [w]tech is capable of Deferred Lighting and the shader editor is finished we will import the models. At the moment we are just testing a little bit around and coding new features for it. You should know that we are only one team who is coding a whole engine and creating a large game. Though it will take a little time from news to the next news;)
Hiring
If you are interested in working with us on the game or on [w]tech itself or on a game which shall be powered by [w]tech please send us a personal message. Our work is just for fun an we cannot afford to pay someone. But if we release BeyondJupiter as a commercial game everyone who have worked on it will get a fair piece of the profit. Therefore you have to work with licensed or free programs like Gimp or Blender to join the team, we will not accept a new member who uses pirate copies!