Merry yuletide to all, and to all a good cheer! A new update is out with lots of fun stuff!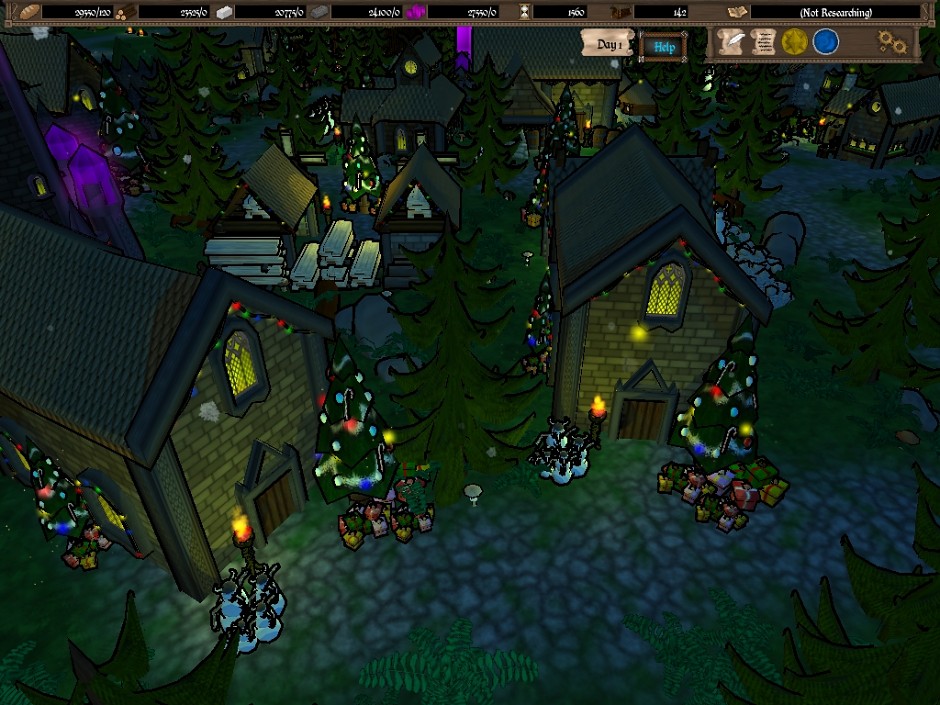 The most noticable change in this latest update is probably the awesome facelift that the Enclave and all friendly battlefields have received. As you can see, the world is a lot more lush and full of life. And some of the UI is also getting an update, making it a lot less obtrusive and, in my opinion, a lot prettier too.
Continuing along the path of aesthetic goodness, and in honor of the season, I have also included festive Christmas decorations that will adorn structures built in the Enclave and give the place a bit of yuletide cheer, all of which can be toggled on or off just like the Halloween ones.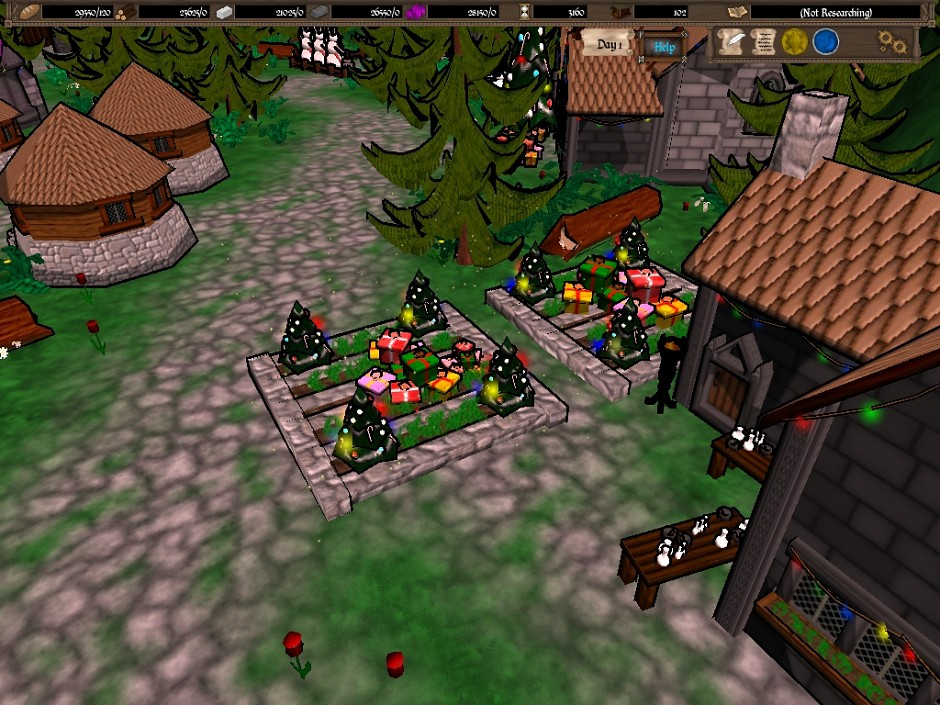 But enough glitter, what about substance? Well now thats a bit of a mixed bag... The entire Ironwrought Structure tier has been added to the game, and bringing with it 16 new Turtles to recruit and deploy against the enemy, which has also received 7 new Owls. Heroes can be ordered to take positions on the right, center, or left of the battlefield, allowing you to take full advantage of their added damage more effectively. And last but not least, Research can now be pursued right from the start, without a Library present, but building one will open up more techs and also add to the speed at which Technologies are researched, which will stack the more Libraries you build.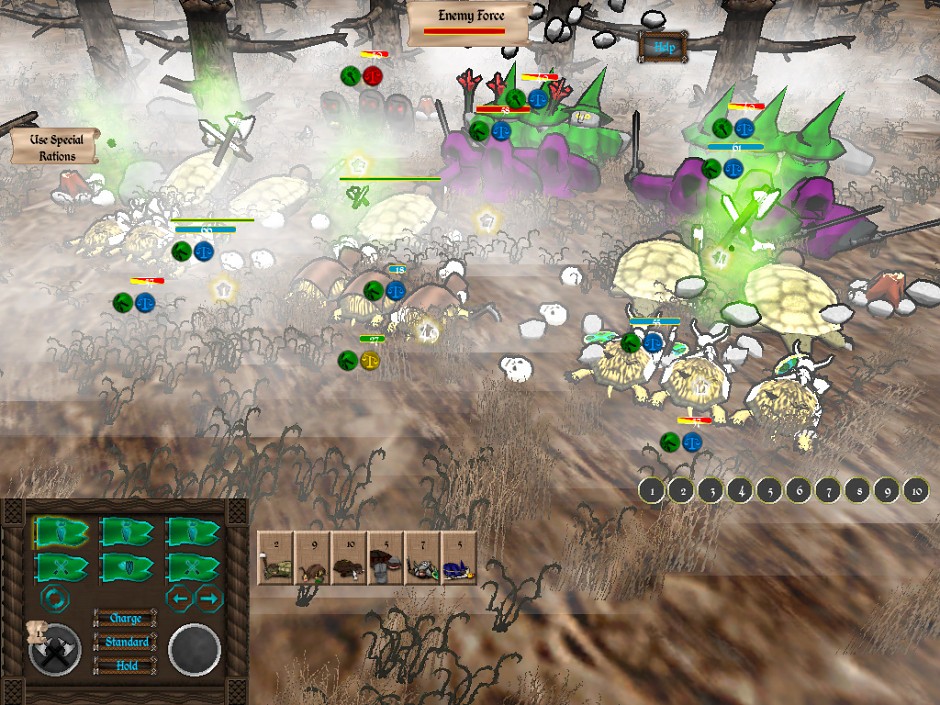 But wait! What about new Crops and new Techs? What about the Villains and Heroes? Well... Due to time constraints, the underestimated size of the full update, and the time of year, I have opted to release some of the more pertinent content early, and release the remainder in a few weeks. You'll note the current version is 0.4.8, not 0.5. So sometime after the holidays, when all the new content is finished and ready to go, I'll release 0.5 proper and the Ironwrought tier will be complete.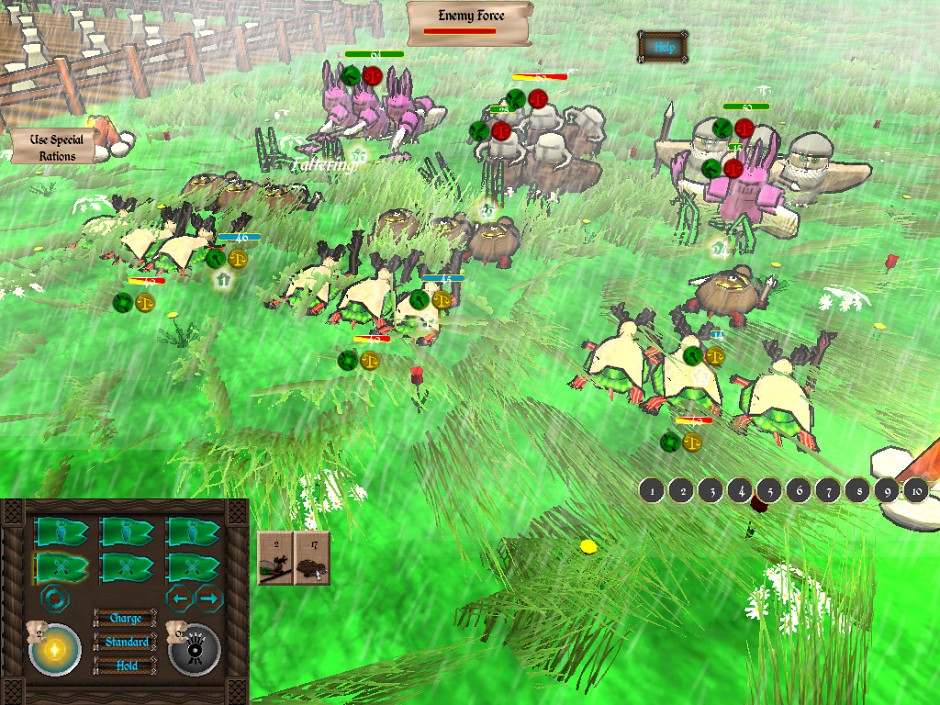 Let me know how you like the game so far, all feedback helps me to make a better game! Thanks once again for reading and a very merry Christmas to you all!
~ Heftig.