Sometime this year before Christmas (who knows maybe even next week) version 0.4 of VRM will become available in the downloads section. At the same time, we'll upload a new video to showcase some of the improvements. I think it'll be a pretty cool one!
Also: A big thanks to everyone who voted for VRM for MOTY, it got us to the top 100 and it ain't even finished yet! Looks like we made it to the top 3 for Zero Hour unreleased mods so far :D.
Now for some in-game screenshots of a USA (NATO) vs China match. Make sure to click on the thumbnails for the full-resolution view: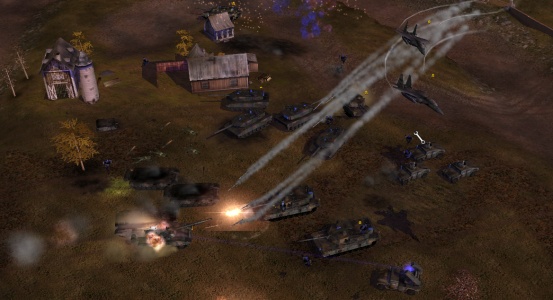 A line of NATO armored vehicles occupies a ridge. Supported by low flying F15's they easily repulse a small assault.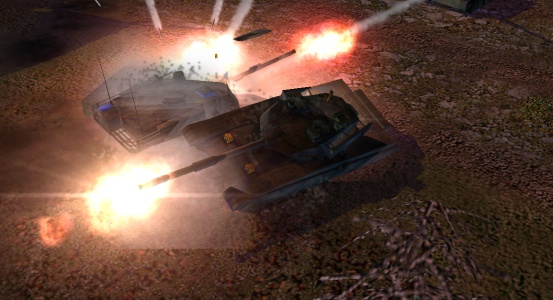 An M1A2 Abrams meets a grizzly end as the Type-99 (overlord) grinds its hull into the mud.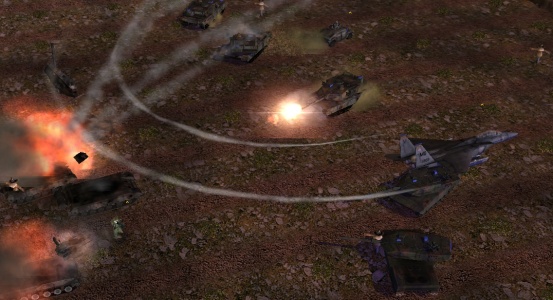 Sustained CAS keeps the PLA vehicles at bay.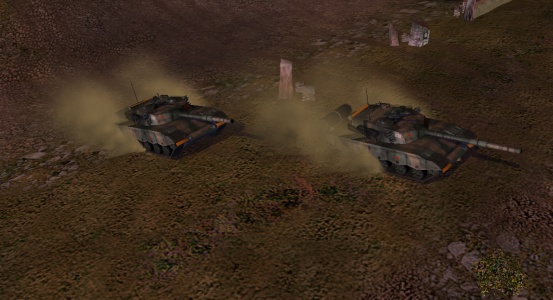 Two PLA Type 96 tanks head to the frontline.
And one final note...there may be a secret unit featuring in our upcoming video, toodeloo!