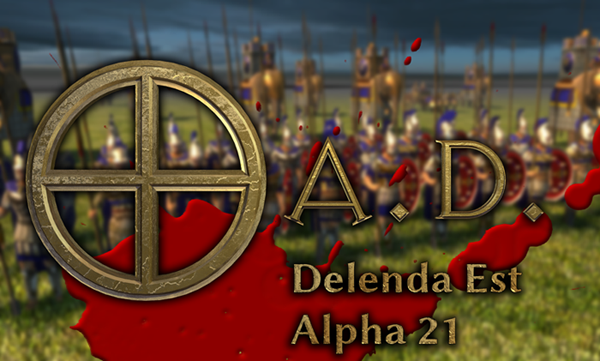 Friends, Romans, countrymen, lend me your ears! Delenda Est has been released for 0 A.D. Empires Ascendant. It is compatible with the Alpha 21 release and is fully playable. Download today and slay!
A list of the top changes and features in Delenda Est:
NEW CIVILIZATIONS



The Principate Romans bring the power of EMPIRE to the player's command! They have a slave economy and professional soldiers.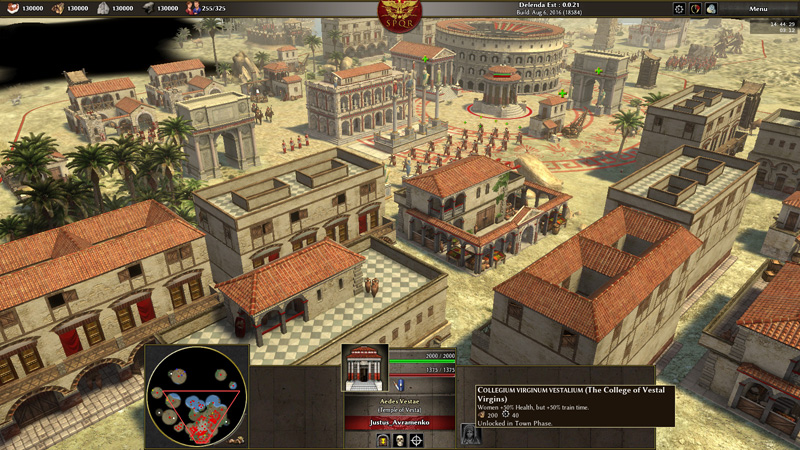 The Epirotes are a polyglot Successor Greek faction with War Elephants and a powerful roster of mercenaries.
The Thebans punch their way into the game with traditional Hoplite tactics, peltasts, and the frightening Fire Raiser siege weapon.
And last, but not least, the Scythians will debut in a future release, so keep your scouts fresh and your eyes peeled!

MERCENARIES AND MERCENARY CAMPS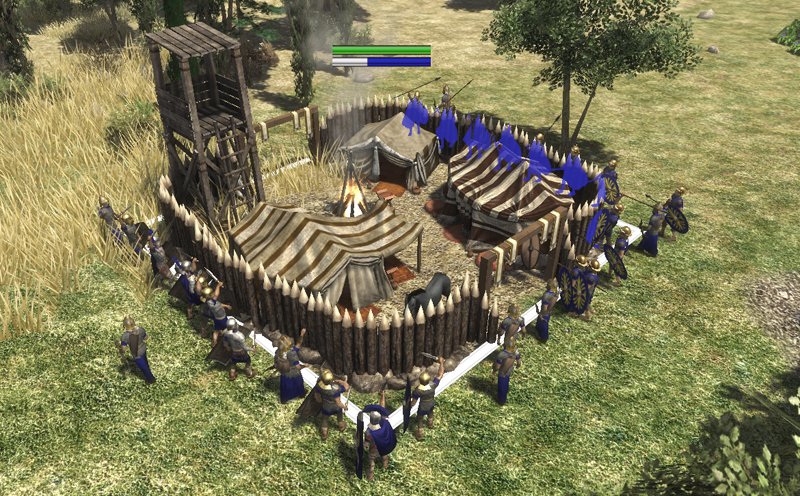 Mercenaries and Mercenary Camps add another strategic and tactical element to the game. Mercenaries cost wood and metal and zero population room, so can come in handy for an open-minded general such as yourself. They have a training limit of 30 soldiers, which increases by 10 for every mercenary camp the player captures.
FARMLAND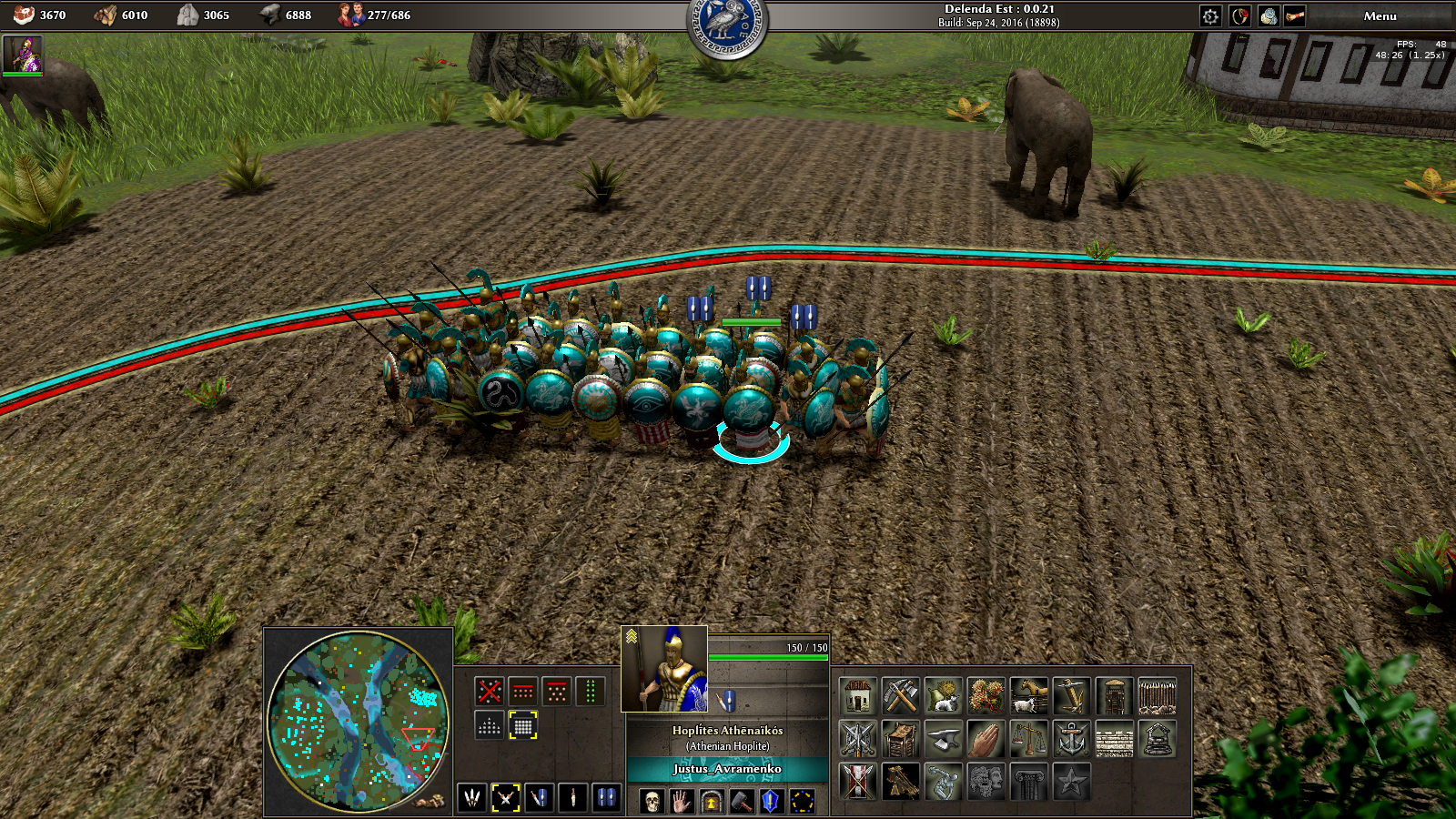 A new economic element for the game, Farmland boosts farming rates 100%. So, build a Farmstead there and some farm fields and claim these rich lands before the other players do. Beware, for farmlands are easy targets for enemy raids (or do they offer you opportunities for raiding the enemy?).
UPGRADES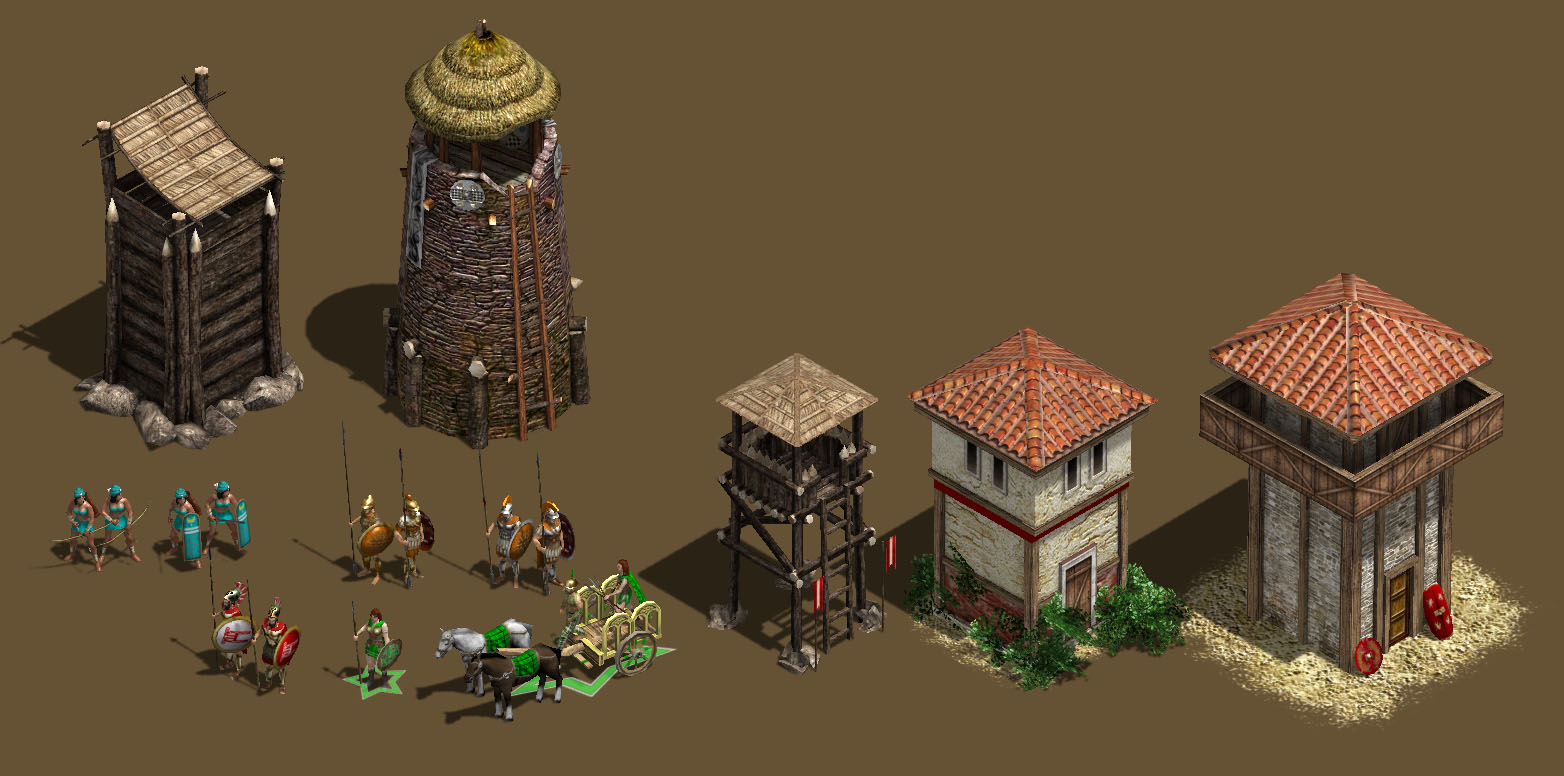 Select a Wooden Defense Tower to upgrade it to a STONE Defense Tower for 100 stone. Upgrade your Mauryan Maiden Guard Archers from bows to swords, or from regular arrows to fire arrows, and BACK!
TECHNOLOGIES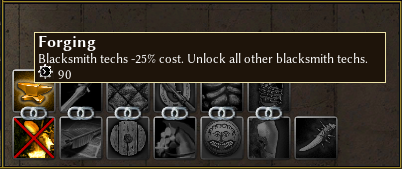 Delenda Est offers over 100 new technologies and features the return of Tech Pairs. Choose one or the other, but not both! Every game is a choice of which technologies to pursue and which to sacrifice.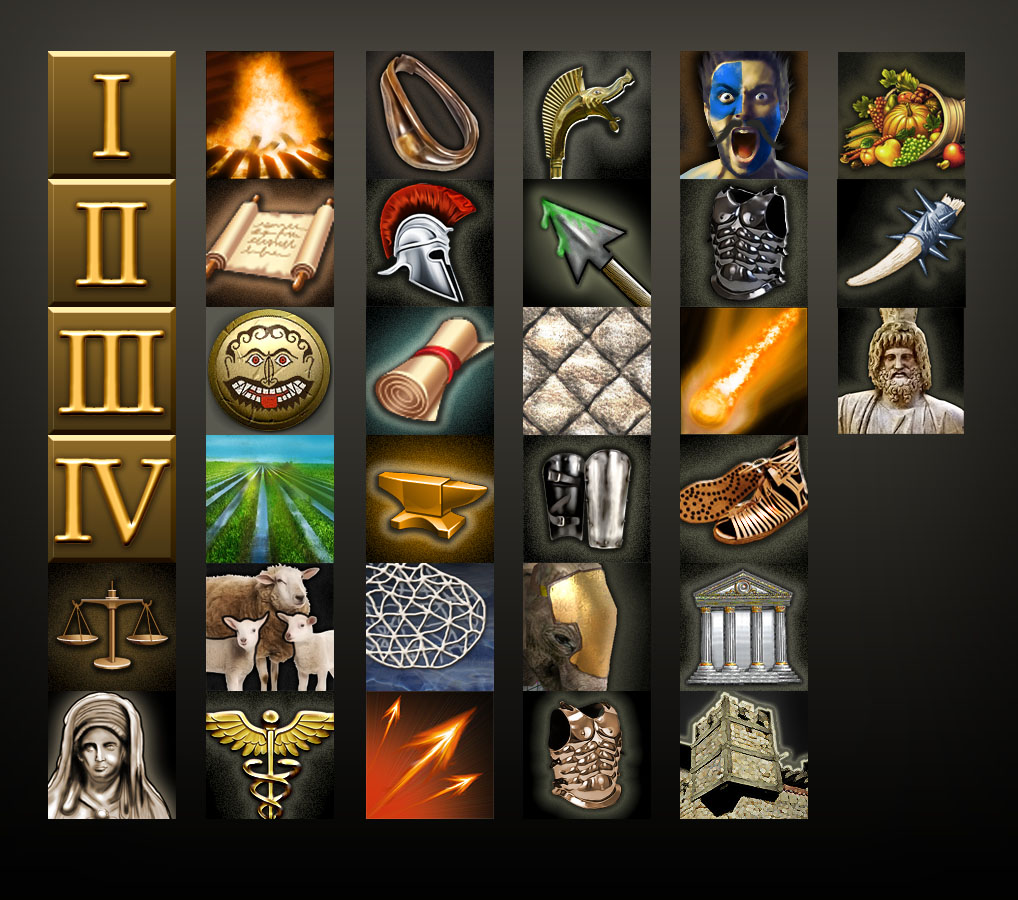 NEW MAPS AND UPDATED MAPS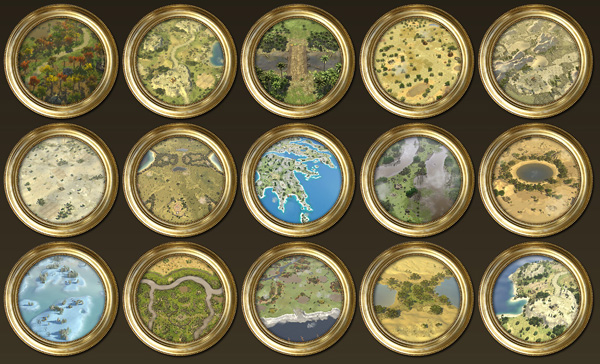 Brand new Skirmish maps as well as some updates to existing Skirmish maps to include all the new features in Delenda Est.
NEW AURAS AND COMBAT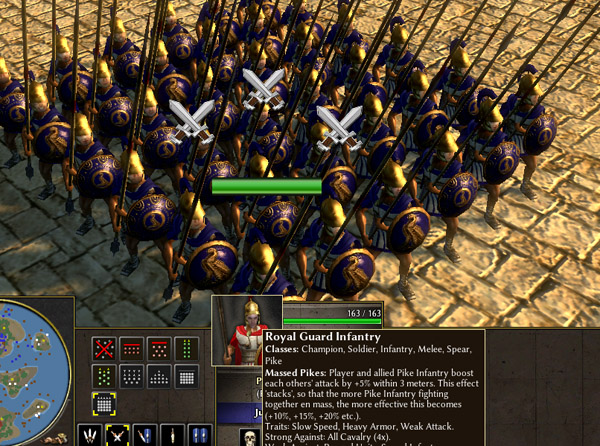 Pike Infantry have the Massed Pikes aura, that boosts the attack of nearby pikemen. Hoplite infantry have the Shield Wall aura, which boosts the armor of other nearby hoplites. Melee Cavalry have the Trample aura, reducing the health of nearby enemy units. And War Elephants have the Terror aura, frightening enemy units and reducing their effectiveness.
There's a completely new balancing system and unit stats have been rebalanced from the main game. It really is a different experience.
New units. Groves where guerilla units gain a boost. New unit and map portraits. New main menu music. New civilization bonuses. New population mechanic. New siege weapon mechanics. Carthaginians are revamped. Female Citizens are capturable. New "strong core/weak countryside" mechanic. New game settings: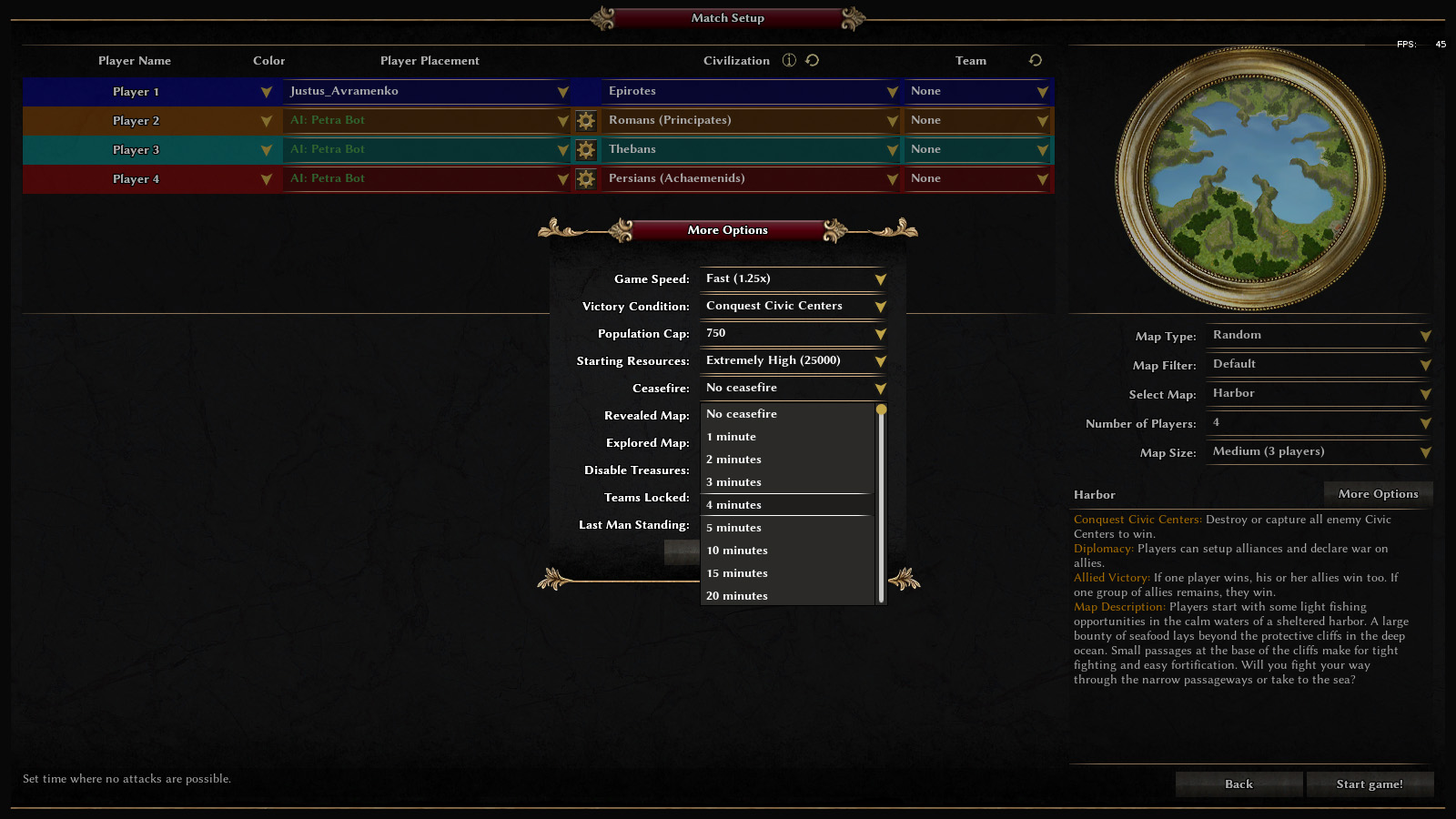 And also, you can preview the upcoming new unit meshes in the Atlas Scenario Editor by filtering for the word "TEST."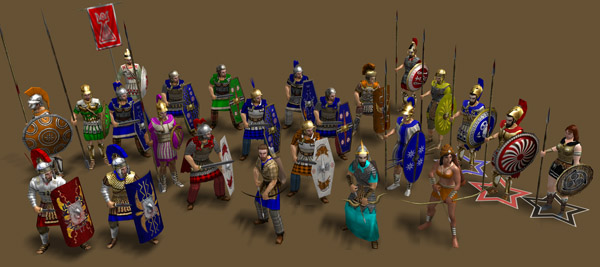 First and foremost, Delenda Est requires the Alpha 21 version of the indie title 0 A.D. Empires Ascendant.
After downloading the Delenda Est zip file, unzip the files to the mods folder in the 0 A.D. directory on your computer. For Windows, you can find this folder in Documents (or My Documents)/My Games/0ad/mods. For example, here is the address on my computer:
C:\Users\Justus\Documents\My Games\0ad\mods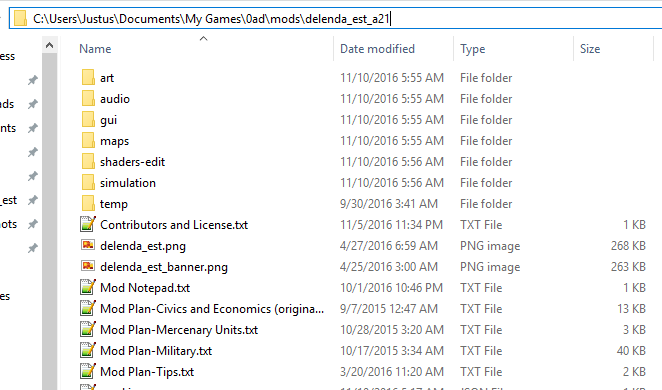 GO HERE for instructions for other Operating Systems.
To enable Delenda Est, go to the main menu, tools & options, mod selection. Select the mod from the list then choose enable. Click save configuration, then start mods button. Voila! (BTW, this procedure is used for every mod.)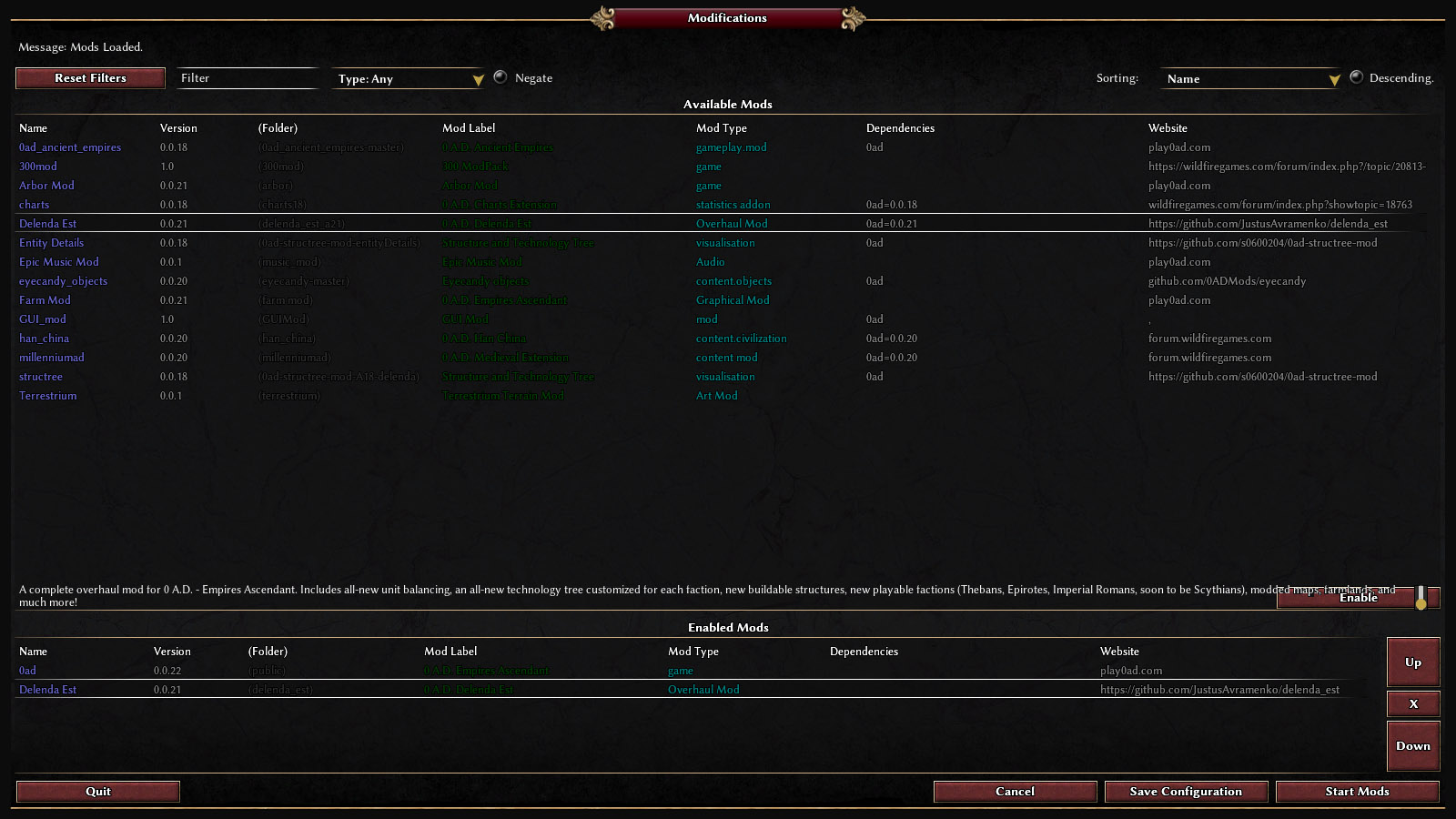 THERE ARE BUGS
The mod continues to evolve. Please, report any bugs you find and also feel free to discuss the balance of the mod.
If you see gray textures, wait a moment and they will load. If you see some error messages, they will go away. The Indian structure tree page is particularly bugged because of a bug in the original game code (which will be fixed). The AI is clumsy with the mod, so be patient. The mod is MULTIPLAYER compatible, so play it with your friends!
THE MOD IS UNFINISHED
Delenda Est has a bright future and many plans. We hope to bring Formation Combat to the game as well as other enhancements, such as a brand new Scythians faction and more new units and game features.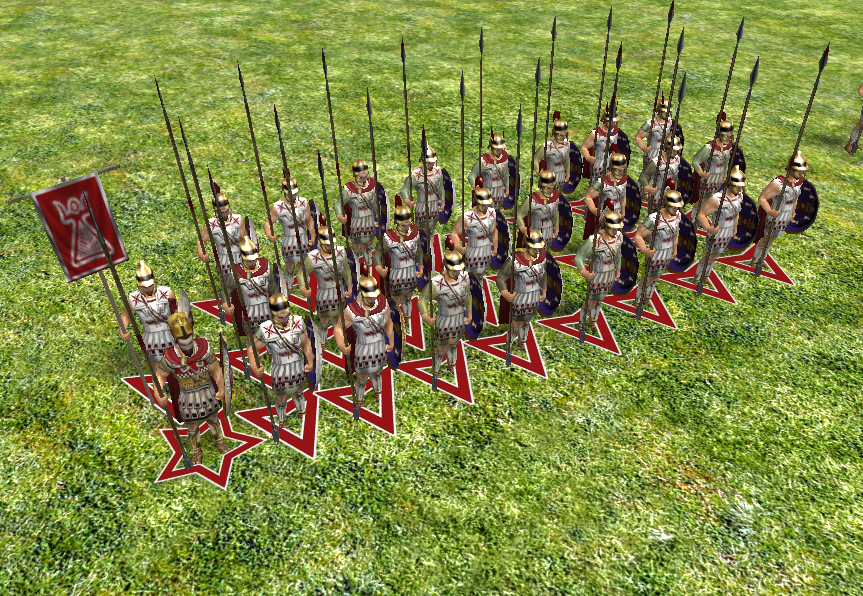 If you have skills in art or programming and are familiar with 0 A.D. Empires Ascendant and want to enhance the game by making Delenda Est the best it can be, then join in the fun on the Wildfire Games forums and contribute to developing Delenda Est.