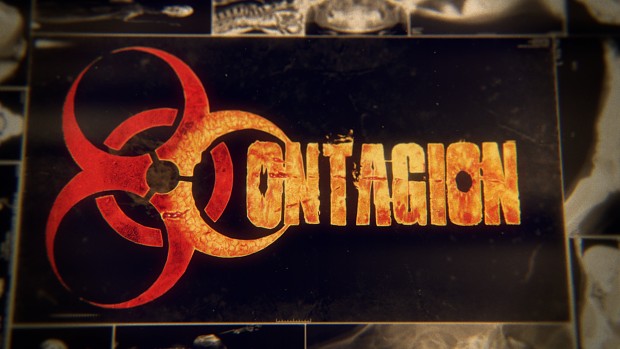 We would like to start this announcement off by announcing our intended Full Release date: April 11th, 2014
Yes this means we plan to have Barlowe Square, Pioneer Express, All new mocap animations, all new sounds, new features, and a proper balancing and polish phase all done in roughly 1 1/2 months. This also includes an all new Main Menu/UI/Hud and sometime between now and then updated characters, each character with a complete voice set, localization for numerous Countries across the globe, and our Release Trailer plus quite a bit more.
All our hard work will start pouring out to those who already own a copy of the game and we will continue to release builds after Full Release which are not just the Free DLC we promised time and time again. The SDK will be released soon after Full Release and prior to release Server Hosts will have the options they require to host their servers as they wish (no ETA on Sourcemod/Metamod just yet but it is being worked on).
Today we released some significant changes and fixes as well as a new weapon and will continue to release new content and share via our social networks unreleased content more rapidly starting today.
"Early Access" Build 4366 - Changelog:
Fixed mp_roundlimit command so it now works
Adjusted spawning order for players, fixing spawning near same players each round
Fixed phone screen glitching when you or other players are on a ladder
Fixed nav-mesh commands to allow better debugging of the navmesh for broken areas
Fixed floating-roar glitch for zombies
Optimised update text loading to lower number of main-menu freezing issues
Added new Wrench weapon, first of the Kick-starter melee weapons
Fixed infection effects copying over to other rounds when not infected
Fixed crouch and jumping as a survivor stopping automatic weapon firing sounds
Fixed nail-gun looping sound and glitching issues
Adjusted overall spawning system for players, better and faster calculations, as well as more spawns
Zombie player jumping now limited by both stamina and delayed when taking damage
Optimised player think timers to alternate per frame, less server load
Added new, more detailed glass textures with the ability to shatter
Fixed missing player zombie sounds, zombie players to use same system as AI (Roar and Grapple)
Fixed GPS path sometimes not updating on dedicated servers
Fixed AI survivors missing sometimes missing when using GPS on dedicated servers
Fixed broken calculation of "Top Hunter"
Added new windows to Roanoke and Aurora
More advanced reverb system for weapon firing indoor and outdoor
Added fade effects when spawning and dying
More glass in RPD is now breakable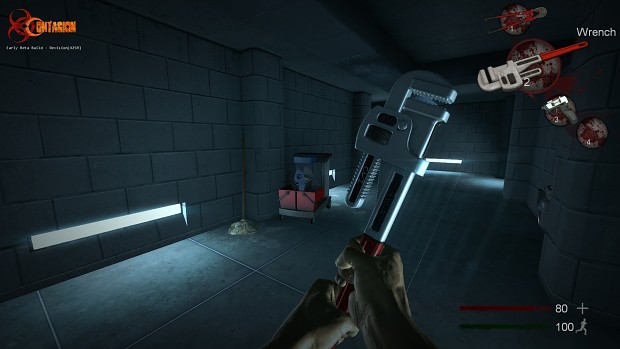 The first Kickstarter Melee Weapon In-Game (Still waiting on more Backer responses, don't be shy!)
We we'll also be discussing new game-modes for Hunted and Zombie Panic fans! Be sure to check "What we're up to"/"In Development"/"Insert Name Here that fits" for more details of what to expect as well as either dates or hints at dates of release dates on our General Discussion Forums pinned at the top -here-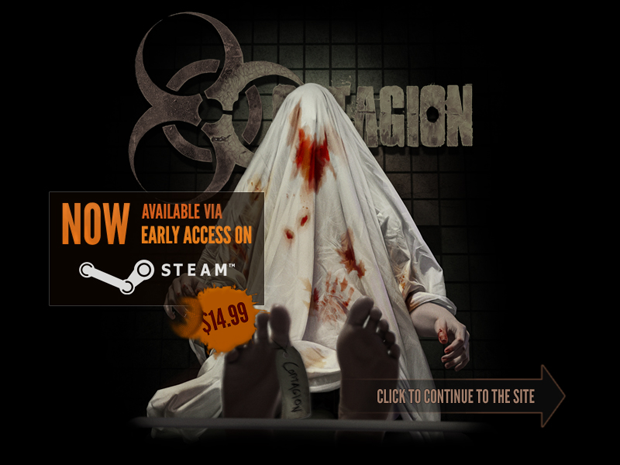 Some of us have taken our Vacation time to dedicate it to a proper Full Release! We want to thank everyone who posted bugs, helped us test, kept us motivated with kind words, offered constructive criticism, purchased or backed our game on Kickstarter and/or Steam! We won't disappoint (the many)!
-The Contagion Team