Hello, howdy and what's up? Welcome to the second article for the mod, and let's get right down to it!
Demo release!
I actually managed to get a demo out, and it was on time as well! My last release from another mod was missed by 4 months so getting this done on time felt pretty good. As the title mentions above and on the download itself this only contains one chapter so far. This also runs in Xash3D and not Steam or WON releases of Half-Life. I have instructions one how to mount the Half-Life content in order to play in the download description. !PLEASE READ THAT BEFORE DOWNLOADING!
Anyways, here is a video of some game play for the demo I made a while back:
And here is the demo for those who are ready to play it!
What's next?
Well, to continue the mod and get more chapters done of course! What chapters will those be exactly I'm not too sure on. I do want to get in Questionable Ethics, Residue Processing (yes I know that chapter is bad in retail, but I think it may be good for this mod) and Xen. I'll announce exactly what's going on in the mapping department once I get a better idea on it. I'd also like to mention I plan on getting in more Spyro related features in such as Sparx, and the rest of Spyro's moveset. I will say that I don't believe any of this will be starting till next year however because of the next topic below.
Break time!?
Since starting the concept of the mod in November. I was only working on this partially till around May 2018 when I went essentially full time on it. I have a full time job, and I was for the most part spending the rest of my time outside of work on this mod. While I was taking some breaks, and spending time with friends and family. I put everything else on hold while I focused my time on this mod to get something out by the years end. I even wanted to beat the remake trilogy, and only managed to because they delayed that release. I can say now I am ready to take the rest of the year off to get other important things done like releasing the Shaft developer content, and releasing the next chapter for Preliminary. Now, don't worry about this being abandoned already. I mentioned above but I think I will return around the start of 2019 to get more of this mod out. I hope to see everything stick around till then!
Wrapping up.
As always, I'd like to thank everyone for their support, and to everyone who has plugged the mod so far!! This is probably one of the most successful things I've ever made, and I couldn't be more thankful for that! It has brought a smile to my face multiple times to see everyone's excitement for one of the more oddball mods for Half-Life. I'd also like to link to the articles, and videos by PCGamer, Kotaku, Comicbook, DSOG, Lamda Generation, VNN, Press Start, and Mod DB themselves! I can't even believe I got as much coverage as I did. Thank you all again! If you want to keep up with what I'm doing when I'm not posting on here, you can follow me on Discord, Twitter, or YouTube.
---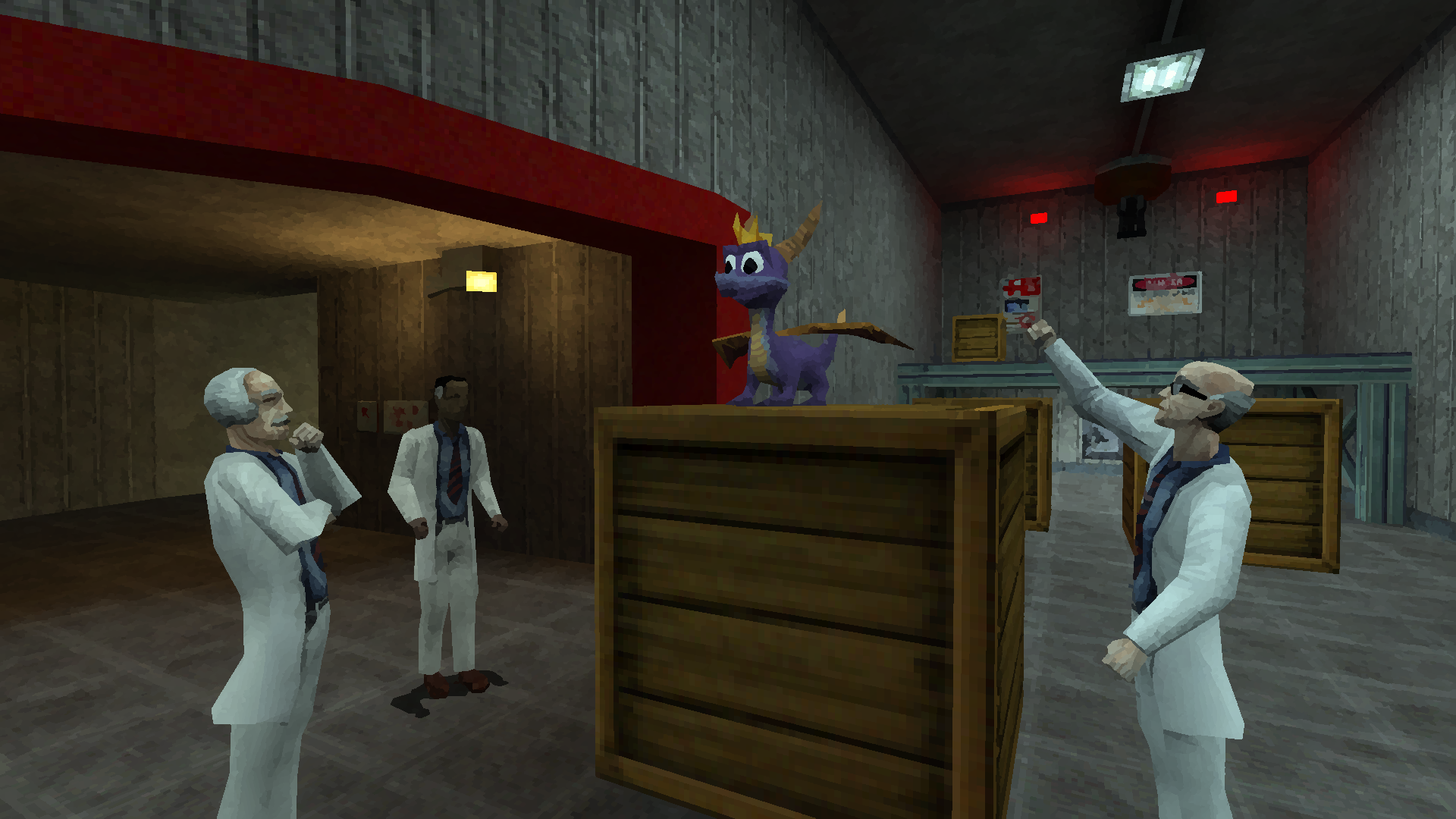 Thanks for reading!