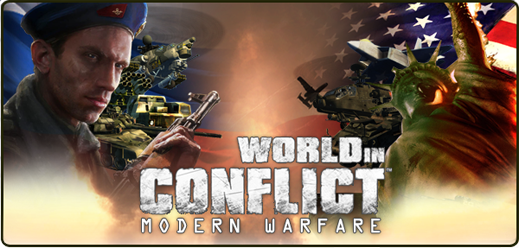 Vote for Modern Warfare Mod 2!
Remember, you can still find a guide on installing Release Candidate 1 here
As you may have seen, WIC: Modern Warfare Mod 2 has again made it to the top 100 in the 2011 Mod of the Year Awards, the tenth edition of these awards. This is because of your votes, so firstly, thank you very much!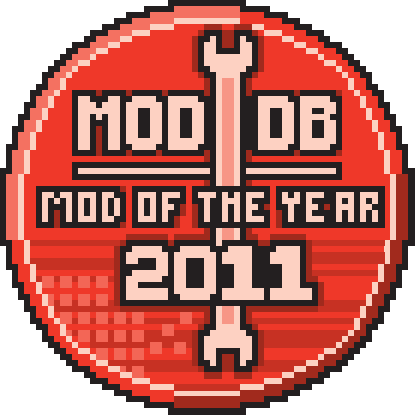 Your vote has brought us here, so it can definitely get us to the top 10! If you are as enthusiastic about the mod as we are, it's simple to vote us into the top 10.
Simply go to the Top 100 page, scroll down to Top 100 Upcoming Mods of 2011 and click vote.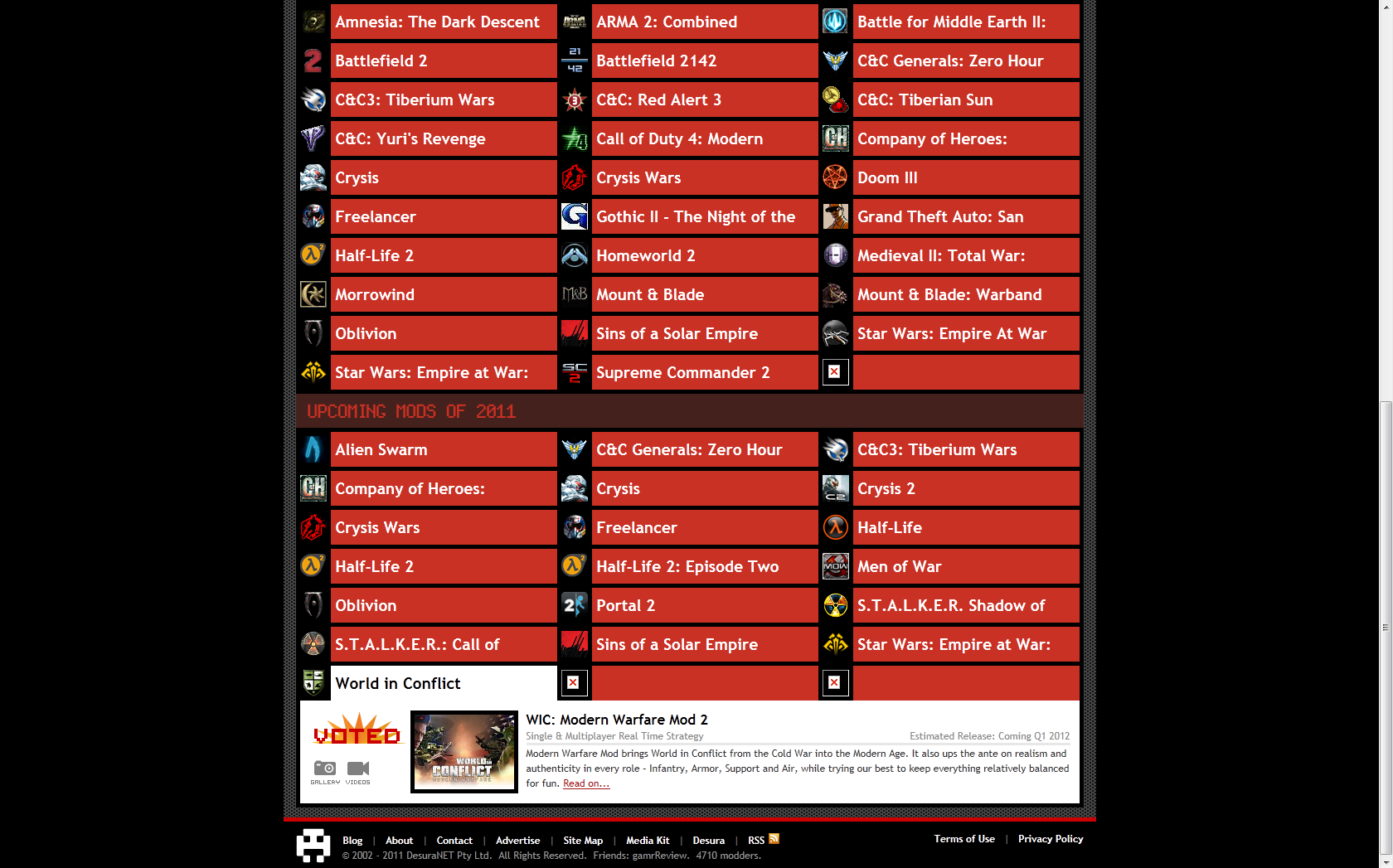 Note: the reason it says "voted" for me is that I have already clicked vote.
All votes are highly appreciated, and take just one click of your mouse. So what are you waiting for? Vote!
Developer Test Build #14
As a bonus to the community for voting us into the Top 100 again, we are giving the ModDB community access to a test build of the mod, which contains what we have done from Release Candidate 1 to now.
Do note the following, however:


Dev Builds are meant for people who are computer-literate (i.e. devs or advanced gamers). Absolutely no support is provided. No installer is provided. Install the mod manually into C:\Users\Public\Public Documents\World in Conflict\ by dragging and dropping the "Modern Warfare TEST" folder into this directory path. If you cannot figure this out, please do not attempt to play the dev build, because we don't have the time to help you (sorry); instead, wait for the full release in the future.
Dev Builds have annoying messages and several known bugs. Expected, right? If you get some weird message on the Chat area or wherever else while playing, don't worry about it. Unless it's something you think we should know about, chances are, we probably already know. Also, dev builds have excessive debugging turned on, so you'll see lot of silly messages from time to time.
Now that the disclaimers are out of the way, here are the changes/additions since Release Candidate 1:
Rebalanced Various Units


Don't ask how and where. Made numerous changes that we forgot exactly what changes we made, but some changes were added to infantry and armor balance.

Thermal Imaging System for M1A2 Abrams


Kind of simple, but works and funny to use!

Further Optimized Graphics/EX3D Models


Various graphic effects and models had their LOD boxes and particles recreated to reduce texmem footprint. May or may not make any difference, but certainly provides more efficient graphic presentation than prior builds.

Flexible Interceptor (FLINT) Missile Simulation Software


This release for the first time incorporates the much waited Flexible Interceptor (FLINT) rocket simulator. You can read more about this here.

APS


Various changes to the active protection systems of tanks.

Joint Targeting and Designation System


Infantry can now lase targets for attack helicopters.

Bugfixes


Many, many bugfixes.

Balancing


Various Balancing Changes
Download Developer Test 14 HERE (

Sorry, but the developer test period is over

).

NOTE: Again, this is intended for people who are computer-savvy. There is NO INSTALLER on developer tests! Install the mod by moving the "Modern Warfare TEST" folder into:
For Vista and Windows 7: C:\Users\Public\Public Documents\World in Conflict\