BIG GUNS
---
Today we welcome two new additions to the German armored collection...
First up, the Ferdinand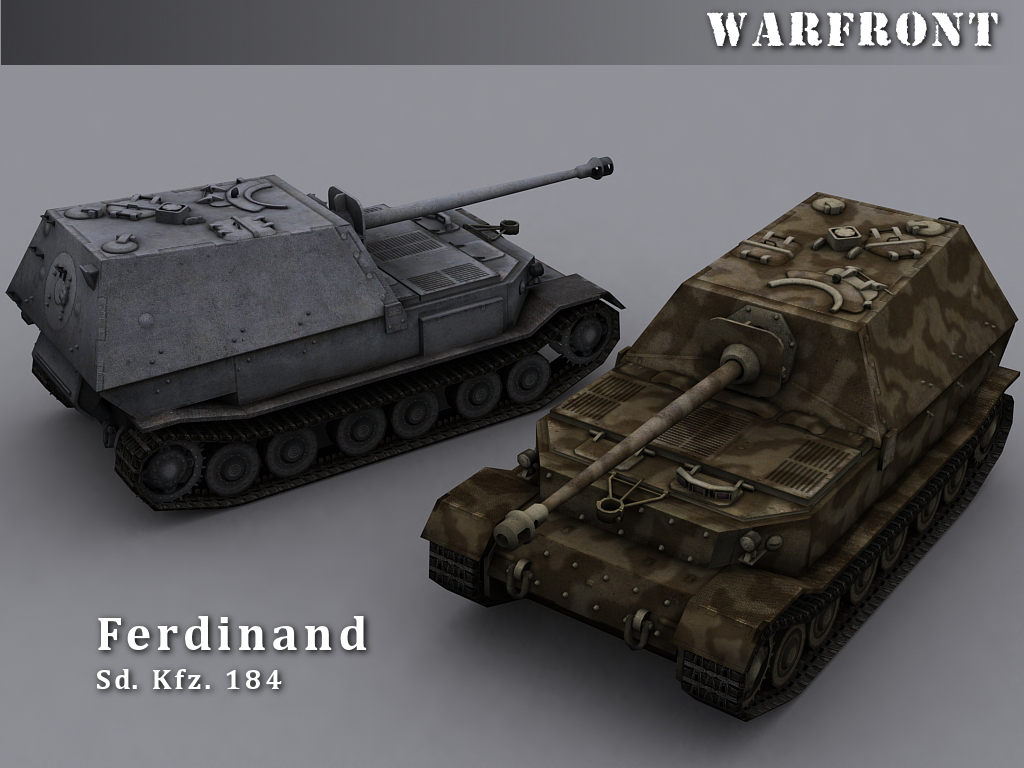 The Ferdinand could be considered a successful failure. After losing the Tiger contract with the Nazi high command, Ferdinand Porsche used the hulls of his failed Tiger I design to create the Ferdinand, one of the best gun platforms of the war.
With 200mm of frontal armor, and a high-velocity version of the 88mm anti-tank gun (the 8.8 cm Pak 43/2 L/71), the Ferdinand was the biggest, baddest, and slowest beast on the battlefield in 1943.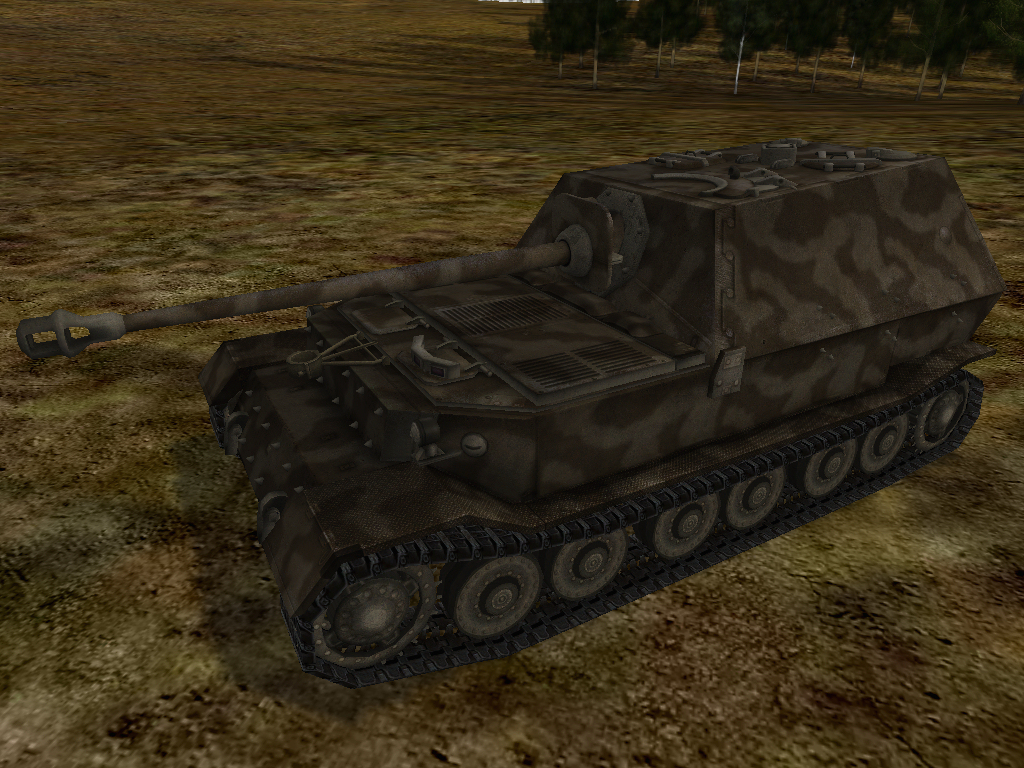 ---
Next up, the StuH 42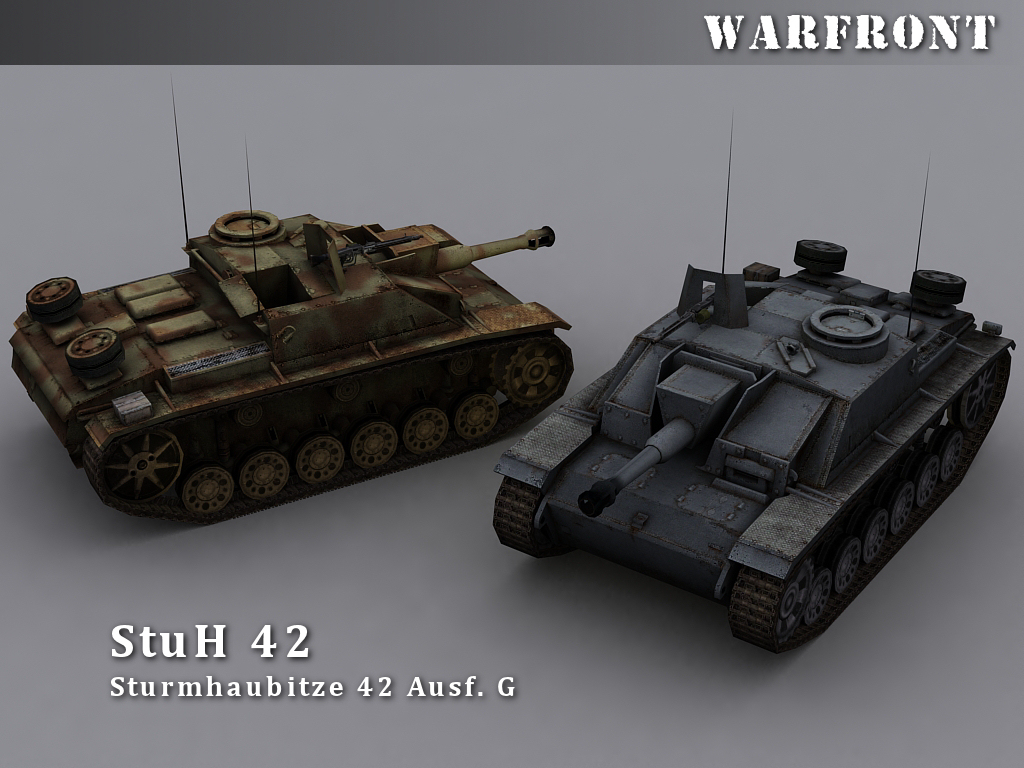 With the success of the StuG III as an anti-tank platform, attention was put on the vehicle to provide infantry support as well. By mounting the 10.5cm leFH 18 howitzer on the StuG III Ausf. G chassis, the Sturmhaubitze 42 Ausf. G ("assault howitzer") was born.
It allowed the Germans to advance a howitzer with the infantry, something the Wespe was unfit to carry out.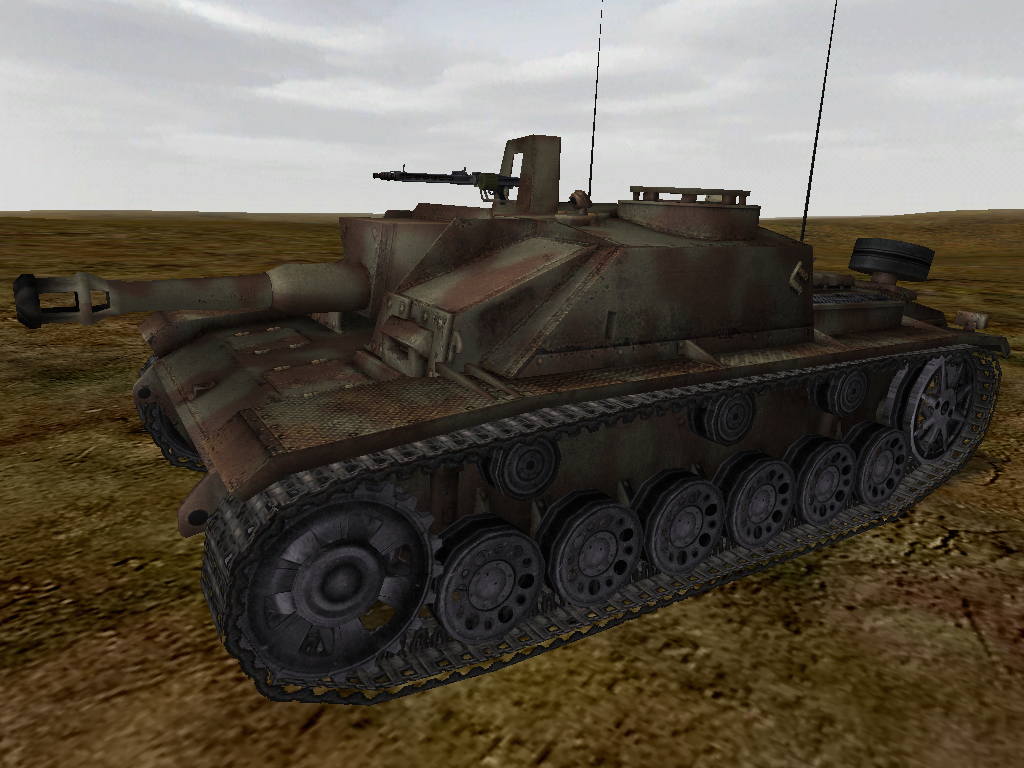 ---
A quick look at the changelog for patch 3.03...
Bug Fixes:
Fixed missing Ju88 vehicle icon
Fixed missing projectile on vehicle-mounted Bren
Fixed missing reload sounds for handheld MG34
Fixed missing reload sounds for handheld MG42
Fixed control point/spawn issue on Santa_Cruz
Fixed issue with A6M2 collision
Fixed issue with AA_Allies/Bofors collision
Fixed effects on 75mm M2/M3 projectile (was showing explosion with no penetration)
Fixed F6F-3 spawn position on Enterprise (was clipping through flight deck)

General Changes:
Removed CrewRepairPack from armored vehicles (temporary, due to incomplete/buggy code)
Changed file structure of several maps (for server testing)
Increased 75mm M2 penetration by 5mm (70mm to 75mm)
Increased 75mm M3 penetration by 10mm (70mm to 80mm)
Re-modeled M3 GMC
Re-modeled M3 Grant
Added M3 Lee to mod
Added StuH 42 to mod
Added Ferdinand to mod
That's all for this week, stay tuned for more news to come!
takiwa