Hello! A couple of weeks ago we released a new version of the mod and in this short period of time we have managed to prepare a couple of new features that are worth talking to you about and to give you an idea of future changes to the mod.
First of all, let's talk about something more... vanilla: the merchant republics. Stratholme and the Trade Coalition are planned to be merchant republics at the start. Yes, we have brought them back to their former glory… or did we? The republic now hold elections every 12 years. This was done so that an immortal ruler could not rule the nation indefinitely, and we also redesigned the map to make large trade zones possible. For example, it is now possible to seize the entire trade zone in the Baradin Bay or lay a sea route from Kezan to Kalimdor. Don't forget, large trade zones give more profit.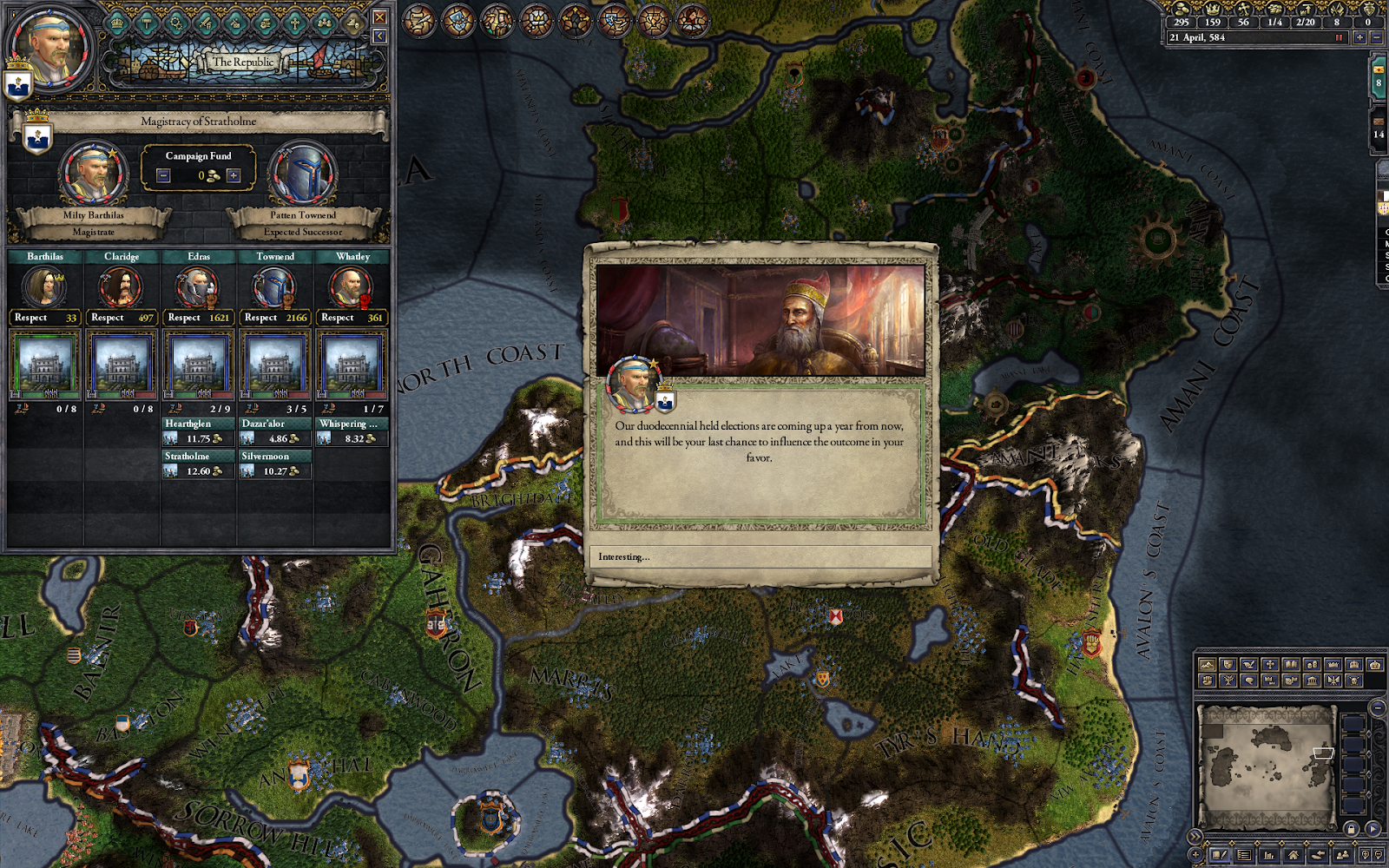 The next change is quite small, but nice. All religions will get small bonuses and maluses. For example, worshippers of the Tidemother will pay less for building cities, but their troops will regain morale slower than normal. They will also get a minus to intrigue, but a bonus to diplomacy. This should add more flavor to the religion.
I think it's not a secret that the AI in CK2 likes when its vassals follow its religion and culture. This kind of behavior makes it very difficult to implement the Horde and the Alliance, where many different nationalities sort of tolerate one another. To encourage more tolerance, we have added a new type of government: a political faction. Now, the Alliance and Horde rulers cannot ask for a change of religion or a permission for Heritage focus. Also, when choosing the leader of the Alliance or the Horde, electors will not pay much attention to the culture and religion of the candidate since it does not play a big role anymore; their traits are now more important.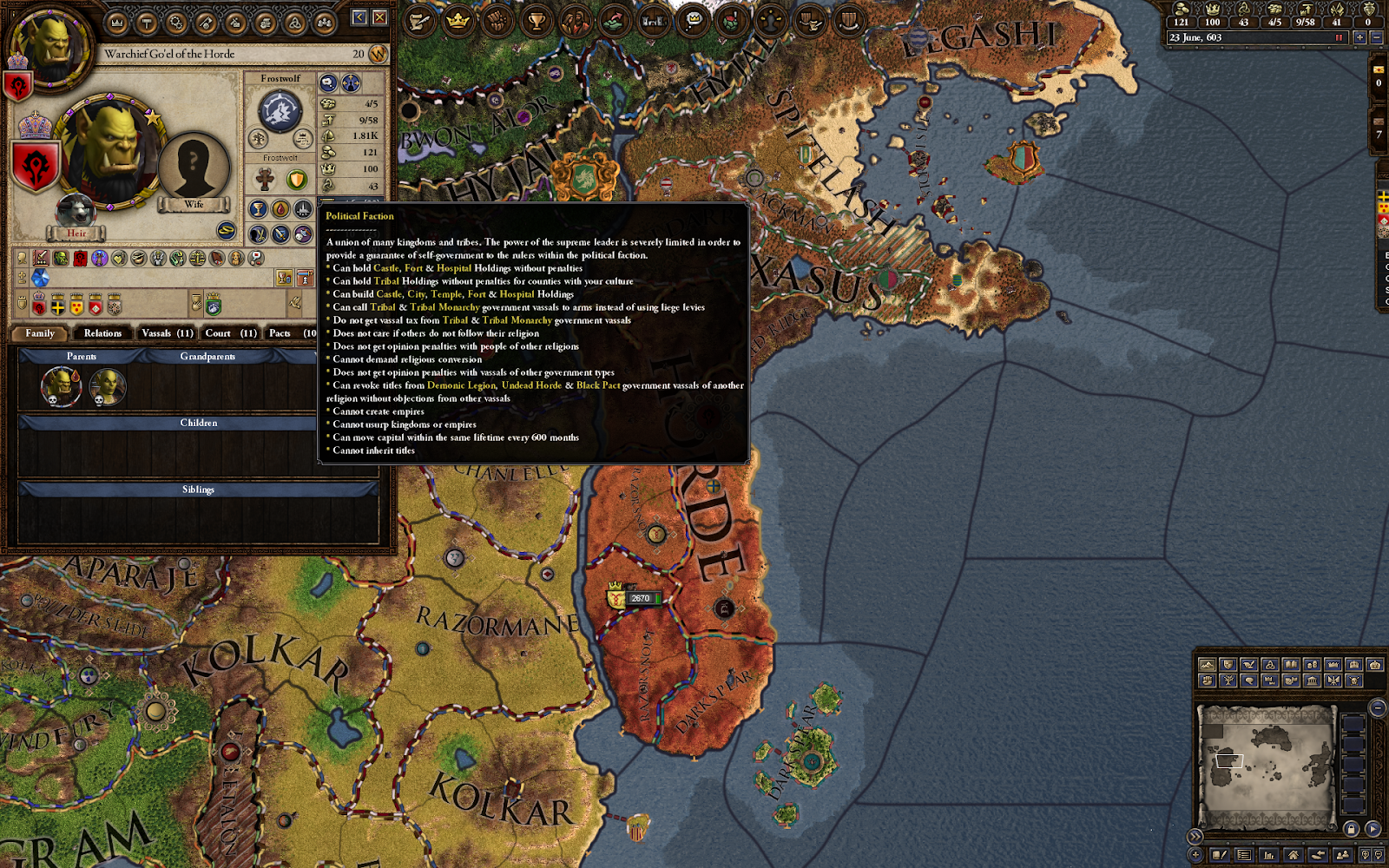 Speaking of elections and traits, we also reworked them... and not only the Alliance and Horde ones. Now, cultures and religions have preferred character traits. This affects the behavior of the electors, the followers of the Light will prefer to vote for a humble, chaste, patient lord, while the followers of Loa would try to choose an ambitious, proud and brave son of a chieftain. Also, these preferred character traits will affect your court. You will often find a proud and cynical elf, a brave and honest orc or a greedy and gluttonous goblin.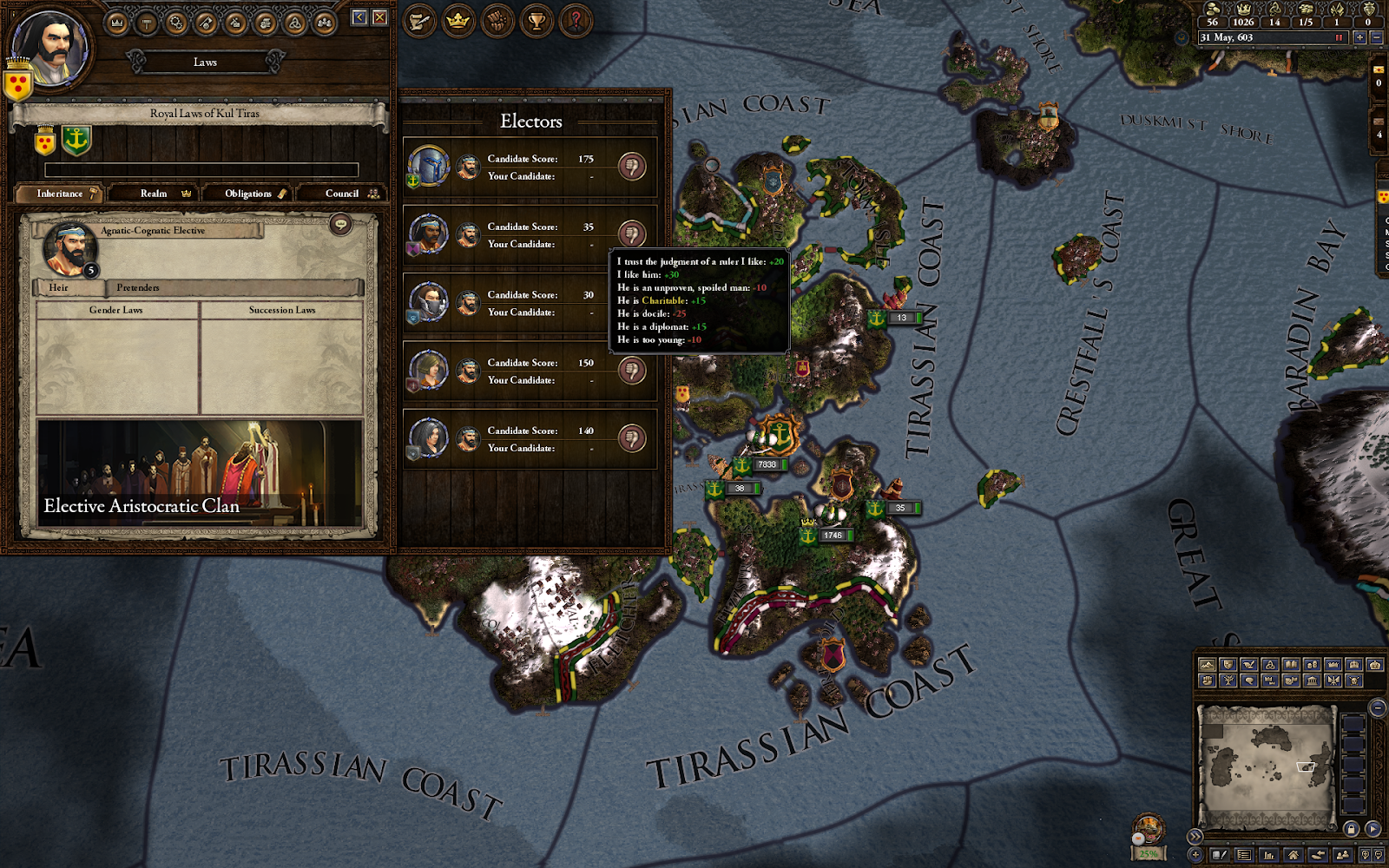 The most liberal democracies have not remained without changes. I'm talking about the demonic legions, undead hordes and the black pacts of course! Now they are... less democratic. The word of the current ruler is worth more. The vote of each general of the evil armies depends on their intrigue, the size of their army, realm,martial and combat skills. Thus, the strongest and most evil villains determine who will lead them further.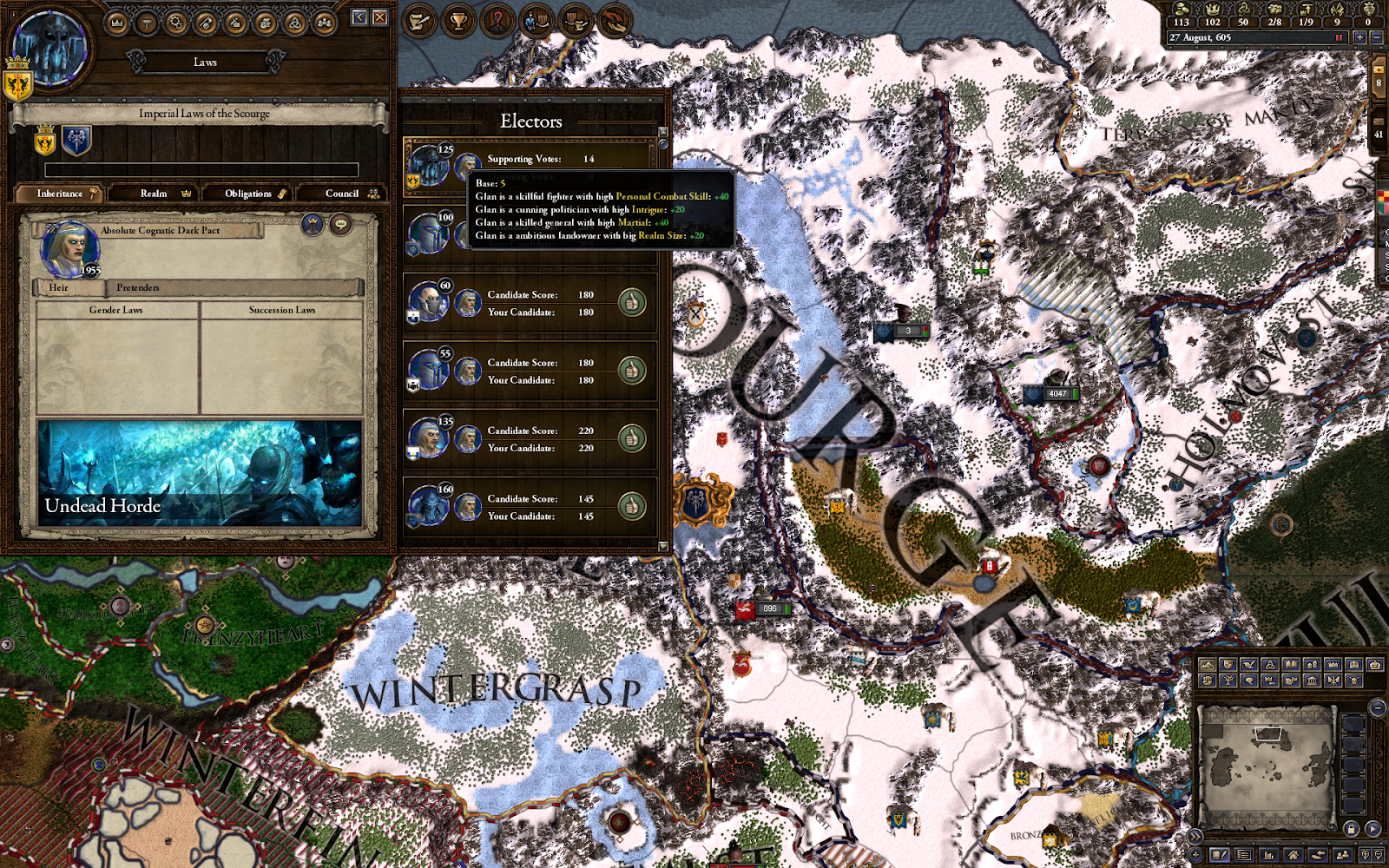 And now let's talk about the most important thing: interracial marriages. What will they be like? The idea is quite simple. Any combination of marriages between orcs, elves, humans and draenei is possible. At the same time, vrykul and humans can have marriages. Orcs and ogres can do the same. You can disable interracial marriages or remove these restrictions via the game rules. If a child is born in such a marriage, its race isn't chosen by chance, for there is also a game rule for this. Once the main race has been selected, the half-breed person receives "blood" from his or her second parent. The most important task of this "blood" is to improve relations with the race of the second parent. Not all races can give their "blood". If you remove restrictions on interracial marriage, the "blood" is given only by the races that were provided for in the rule with restrictions.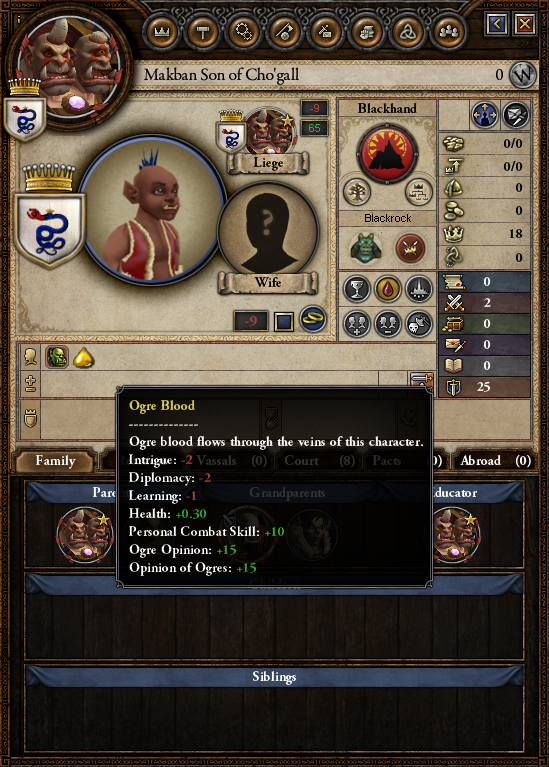 Thank you for your attention and thank you so much for your support. If you like what we're doing, support us on Patreon!
Special thanks to our patrons: