Well, it's time to share some news on the development of Thunder`s Leaves!
The development has advanced far in a relatively recent period of time. Specifically now I am finishing the abandoned city district location which has seen fierce battles. For the original look of the location (and style in whole) I created a set of new models: hydrants, poles, fences, trees, etc. In addition, I try to focus on architecture.
---
The zombie models have also been modified – now they are ex-rebels. Perhaps you have seen them before.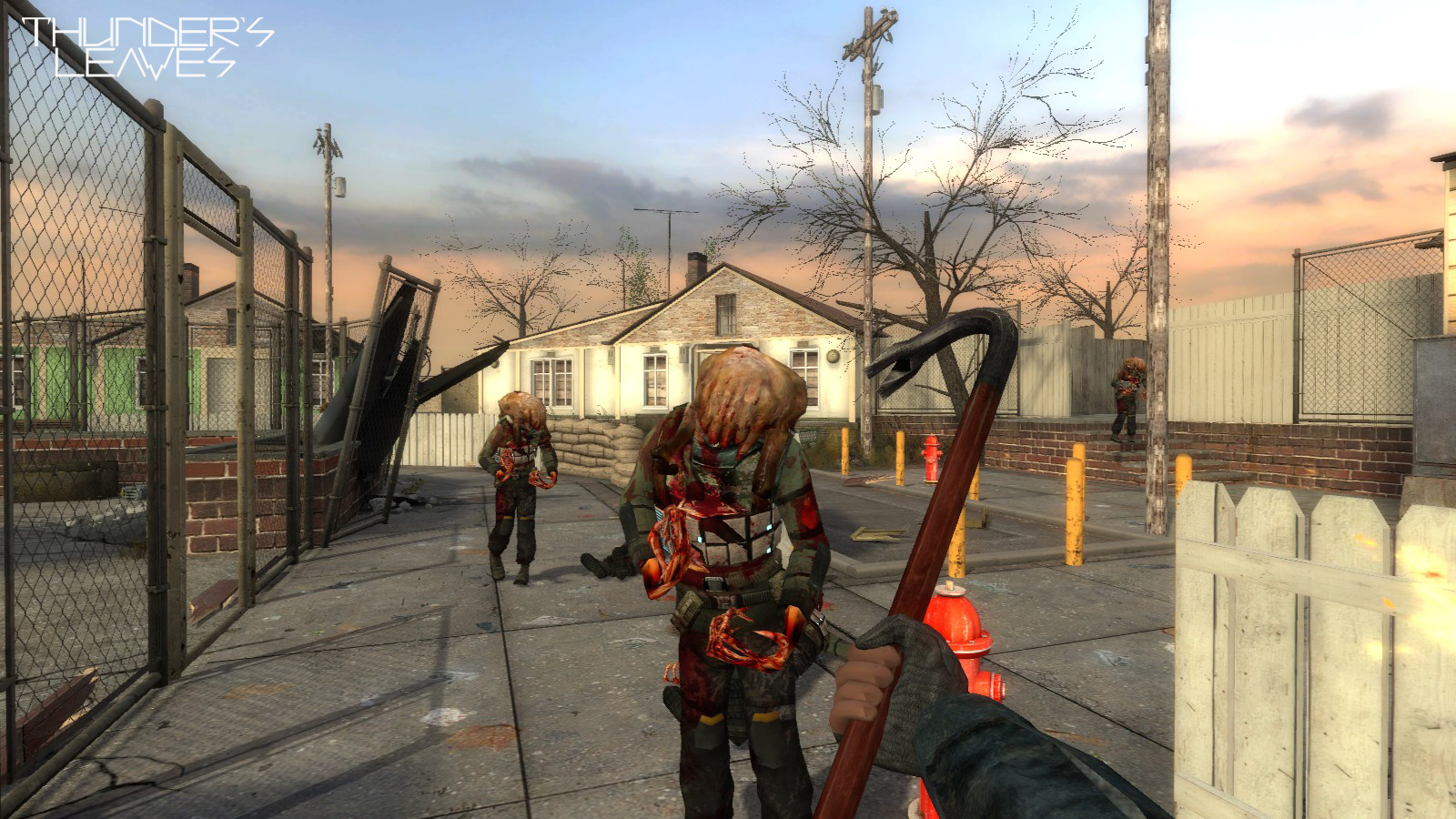 ---
In this location there is a small substation with a powerful generator which you can use to overcharge your electric armor. Also for this location a mini-boss has been developed: a charged zombie! Due to his electric armor, he will become a serious opponent on your way.
By the way, it is this part of the location that the new gameplay video is dedicated to!
---
Apart from maps, I also focused some attention on the development of the character, which has not been mentioned before. It's Zander. A local warrior who survived a lot of fights. He is conservative but hasn't lost his vigour in battles. His face is "adorned" with the scar that he received from an antlion's slash. He is also loaded with a heavy bullet belt, several grenades and pouches for all occasions. It's quite possible that I will change the player's grenade models to those used by Zander.
Zander in action. To the left of him is Felix who can be seen in the demo version of Thunder's Leaves.
---
In addition, I'm attaching a few more screenshots.
---
I will be thankful for any support!