So uh I just put this article here, just to let you all know...
(And fill my article section cause I have no articles)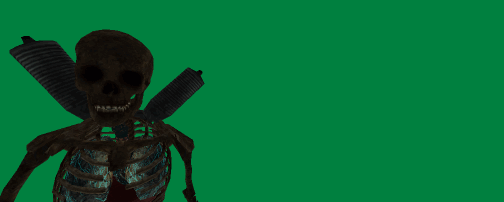 I might talking about this too much, like its the Upcoming mod or something, but... its just all about A They Hunger Pack
So if you don't know A Year Ago I've made this pack for Cthulhu, A Half Life mod you can take A look at here: Moddb.com
And Hey why not make Another one for They Hunger?
Here is A gameplay video from my profile(Just for those who doesn't know):
There Are 2 choices of versions that you can choose:
SIMPLE VERSION:
A version with Low Definition-ish models, uses most of the NPCS original models from They Hunger, With Half-Life OST of course: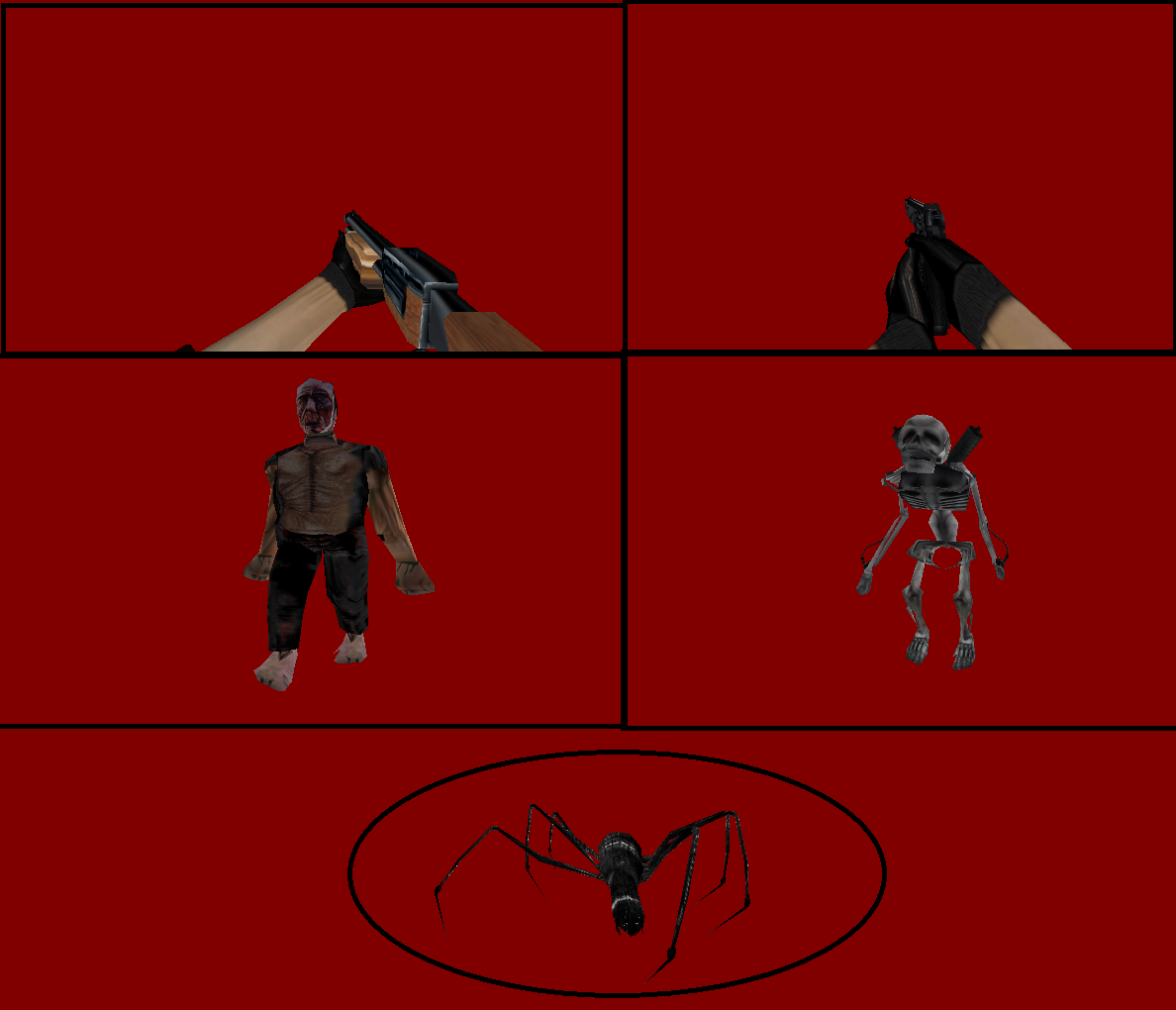 I used BrainBread Mod hands, I think thats the best one for the Simple Version, might not comfortable as Cry Of Fear hands but, still kinda fine to animate with
ZIKSHADOW'S REMOD VERSION(Require Remod):
A version uses ZikShadow Remod Version, so it has High Definition-Ish models, and also A new music from Another Gearbox game, Borderlands 1&2 (Mostly Borderlands 2) because the soundtrack has this soundtrack that somewhat fits the theme of the Undead Sheriff: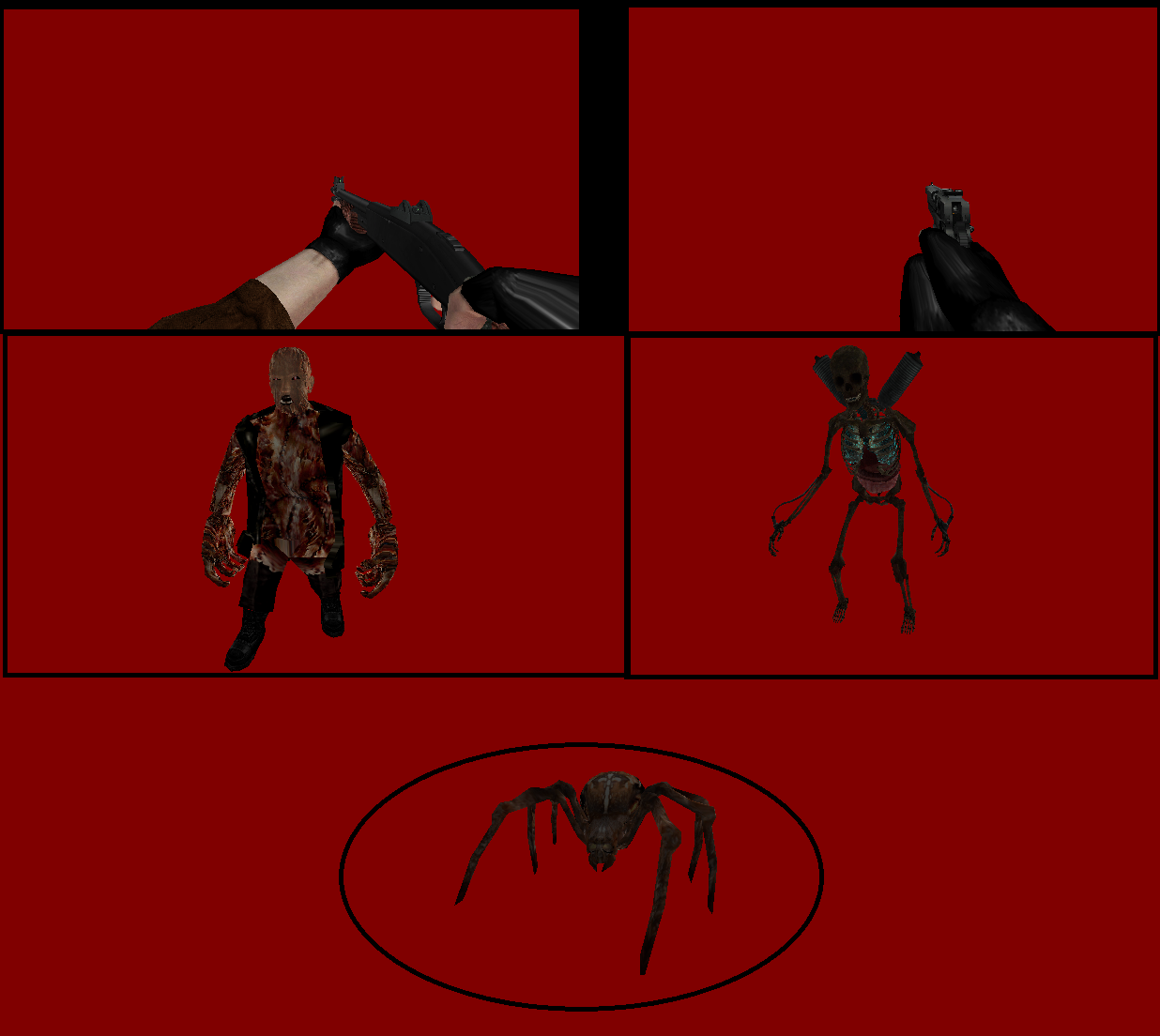 Might not A brilliant choice to choose borderlands OST for They Hunger, Thats the best choice I've got. It Uses Cry of Fear hands, it is the most comfortable hands to animate with, and most of the weapons are from They Hunger Remod themselves. I don't know who made Kelly the Skeleton model, I really don't know, I've got it from friend of mine Josesimonapp15, he helped me on finding A good content for this pack.
You can download They Hunger "N'sane" Pack V1.1 in here:

I can't guarantee that it will worth your time, but I hope it is
And Im so sorry for wasting your time, basing on such A low effort pack
Update V1.1:
-Fixed Simple Version 9MMar Sprites
-Added Islave Collar animations
-Added More music events at some maps
-Added More Borderlands 2 music for ZikShadow's Remod version
-Modified Dog (Simple And Remod)
-Fixed Zombie3.mdl walking sound events (Remod)
Much like ZikShadow, I've made this pack alone, of course, with some help of finding A good models from some of my friends
And Im starting to notice i've been ripping off ZikShadow here...
Goodbye, and thank you for reading my ramblings
Here are the credits:
^^MTB_-_Animations^^ - N'sane Pack author, (Animator, Sounds)
RedSlug - Scientist, HGrunt, Umbrella, medkit, Dynamite
Team Psyskallar - hands (Remod), Shovel, Browning HP (Simple)
Heart Of Evil: NE - Mega Squid, M16, M21
Flamshmizer - M60 Model
Kimono - M60 Model, PPK model/textures
ZikShadow - Rigging, Remod Author
Unknown - Kelly model, Diablo.mdl, Detonator model
KPL Team - Spiderhead model/Anims, Zombie Sounds
SiC Team/GameStar - Crossbow model
Unkn0wn - M72 Law
H3000 - Cyborg Franklin, Dog, Bullsquid Some textures, etc
3dhaupt - Dog
Ambient.Impact, Valve, Ghoul [BB], Sven Coop team - Cyborg Franklin
Fearfisch - Hammer
R1Chard - Dynamite, Zombies, Dragunov, etc
xVox-Bloodstonex - Hammer Reskin
foolish_mortal - 9mmar and 9mmhandgun, m21, m60 (Simple)
Elber - Zombienew Sounds
Buzzer - Zombiecop Sounds
Nexon - The Moving Hand, Claw effect sounds
BrainBread Team - Hands (Simple)
Killing Floor Team - Flamethrower (Simple)
Black Widow Games - Most of Simple NPCS, Developers Of They Hunger
Splinter - FG42 Skin (Simple)
Millenia - M21 Model (Remod)
Saxon - AGrunt (Remod)
_CiviliaN^SoldieR_ - Spider Model (Simple)
Ritual Entertaintment - Law (Simple)
PhilG - W_tfc_medkit
Please forgive me If i was wrong about the credits, or even better, please correct me
Music from Gearbox Software:
Composed by:
Cris Velasco
Sascha Dikiciyan
Jesper Kyd
Raison Varner