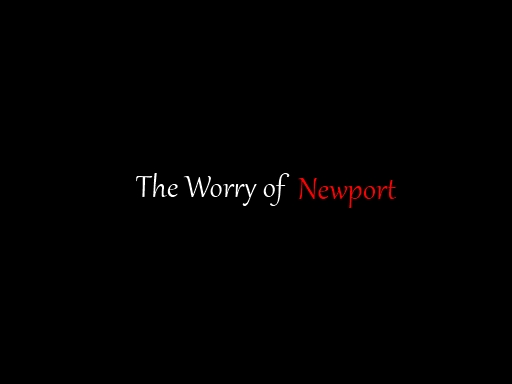 Upstanding our commitment to patching our mods for upwards to a year after release, Worry of Newport is scheduled to receive its final update this late March, which is an overhaul patch and fully recommended for users to replay the mod when it releases. A lot is on the table for us to do, and the changelog is detailed below.
You may be asking why we're doing this. Well, like actual retail companies (CD Projekt Red, for example) we never really stop caring about our games. It may be silly to have Worry of Newport Enhanced Edition Director's Cut 2.0 Final Build 10001, but if we didn't care, Worry of Newport would only have received a few hotfixes by now, and would still be the relative buggy mess it was in June 2011. So please don't take our patching for granted. We're doing this for you guys, to ensure the best playable experience around our stories possible. Anyway we promise (unless bugs rear their ugly heads) this is the last patch for TWON, as Dark Craft is cancelling patch support for it in June. This is the last horn blow.

Technical:
Custom loading screens and flash rendered loading bars introduced, credit to Hanger34.
Manual download converted to a self-extracting compressed .exe (Desura stays the same)
All artwork for Part 2 removed, due to a falling out with the artist. :(
Loading times and RAM usage lowered by 40%
Mod Menu support without using target switches and console commands.
Expanded Readme
Graphical:
New particle and lighting system introduced to both parts, allowing for fog banks, dynamic rain, wind effects and particles such as clouds.
Virtually every natural terrain level redesigned from the group up with new standards set in Triptych. Repainted textures, re-placed vegetation, all with a focus on photorealism.
Usable lanterns introduced in key areas.
Audio:
Subtitles added to all narrations due to popular demand
Aoife's narrations remastered
Dynamic Music Generation will randomly shuffle the entire Worry of Newport soundtrack as you play, as well as the music from the Worry of Newport Alpha in November of 2010 (Credit to Yonaton Habte)
Gameplay:
Part 2 has been given a Director's Cut. Trackview sequences pulling the players out of the experience have been removed. Gaps between narrative jumps fleshed out with more gameplay and scenery (No more ping-ponging every ten minutes)
Checkpoint system added for saving (You can still manually save like before)
Book reading system almost entirely removed, instead replaced by dynamic proximity triggered narrations. E.G: Aoife's entries are now tied as memory sequences that play as you walk around, not as books.
Cut content added, such as the Tunnels in Part 1 and Church of Gray in Part 2. ~15 minutes of content
Over 6 puzzles added to the game to enhance the interactivity.
Cinematic Engine from Triptych - Chapter 2 has been added. Dynamic events will happen as you play. Creatures in the distance, environmental effects like buildings collapsing, cave ins, and so much more.
Linearity of Part 2 has been hammered down, with hundreds of invisible walls removed and exploration encouraged.