CHAPTER I

IRA01: PURGE NIGHT
Caleb wakes up. He finds the door kicked in, his neighbour's dead body against the wall and no sight
of his cat Cleo.
Caleb decides to track down the cultists and their leader Cramon.
IRA02: KNEE DEEP IN SLUDGE
From the graveyard next to a converted church, Caleb finds himself in a swamp.
Shooting by a cabin, a manor and a swamp fort, he sets his way through a mountain pass.
IRA03: CABAL TOWN
Cabal Town shows that the Cabal have gained a lot of strength back.
Insurgents are being forced to mine iron. Those that don't work hard enough get sacrificed.
IRA04: ASYLUM FOR CRITICS

In the beginning of the Cabal's revival, those who doubted the upcoming leadership got locked up
in the Asylum For Critics. There's rumors that nobody ever got out alive.
IRA05: DARK ABBEY
Once so peaceful, but now converted to a Dark Abbey.
It's here that Cramon created a passage to the Underworld.
IRA06: UNDERWORLD

Lots of flesh, blood and lava. Not for the faint of heart but a walk in the park for Caleb.
IRA07: RETRIBUTION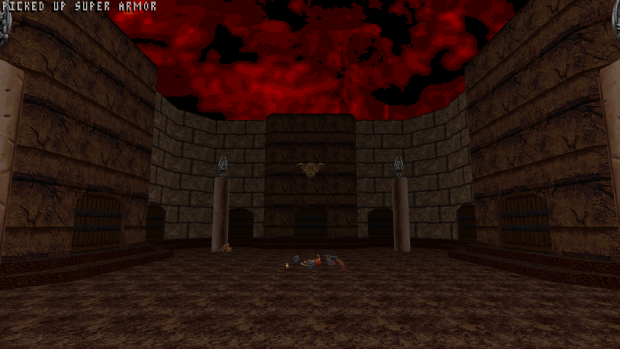 Caleb arrives in a colloseum surrounded by lava. Cramon awaits but he is not alone.
IRA08: LAKESIDE GENOCIDE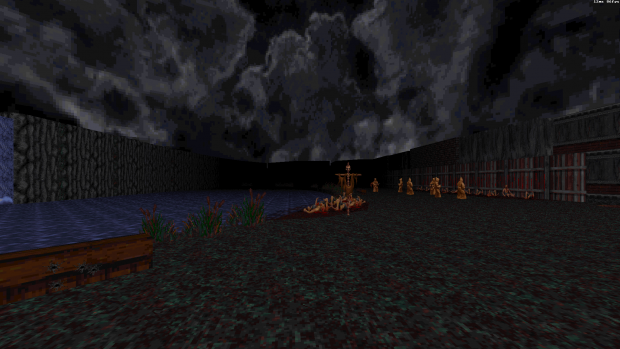 Caleb finds himself passing through a town that just got purged.
The Cabal have completely taken over, violently, sparing nobody.
Nothing that can't be settled by rage.
CHAPTER II [WIP]

IE2M01: ONSLAUGHT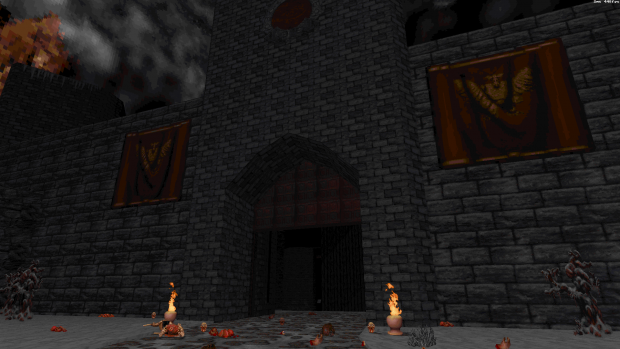 After the events of Chapter I, Caleb claimed Cramon's castle.
When the Cabal appoint a new leader, Ursus, an offence get's called upon the castle.
It's late when Caleb hears uproar.
IIE2M02: CRYPTIC RITUALS
IE2M03: SINS OF FLESH
IE2M04: CONTINUITY EXPRESS
IE2M05: BEHIND CABAL LINES
IE2M06: CITADEL
IE2M07: DESCENT
IE2M08: DAMNED REPENTANCE