The Nameless Mod is, at this very moment, being uploaded to various highly secret interweb locations in preparation for this Sunday. In just three short days, 7 years worth of work shall be unleashed.
In what we believe is a first for any mod, we're making it available in a sexy DVD package for those that either don't want to bother with the 900mb download, or just want to place this beautiful piece of art on their mantel: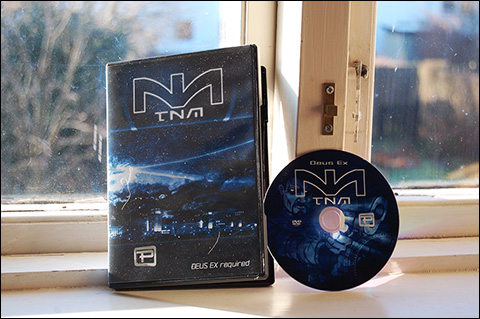 Of course, in the tradition of modding, it will also be available as a completely free download in various downloady formats including an image file of the DVD which will include a boatload of special features (outtakes, concept art, written ramblings, and the like).
In the event that you require a bit of light reading in order to occupy you until the release, we've made the game manual available for download. It features some story background as well as explanations of the various new features which have been implemented into TNM. Hit the link to check it out: