Introduction:
I hope everyone is doing well and excited for another weekly update! This week we are going to be taking a glance over the next map in the series, some other advances made in the project, and the future plans. We will also, as always, discuss how this area fits in with the lore of the game.
If you missed last week's update you can find it here:
Let's get started.
The Water Temple:
In the ancient times, there was a temple here, residing very close to the ocean. It was known as the Water Temple, and was the third and final temple for the pilgrimage. Thousands of years later, the temple was eventually destroyed by man kind and a factory was built atop its ruins. It wasn't completely buried however, there are still sections of the old temple visible within the modern one. Unfortunately, I'm really not happy with the way the old sections look right now, so there will be no screenshots of that this week - trust me you'd just be looking at boring flat walls with repetitive textures on them, you're not missing anything.
Here is the central chamber of the temple, this is going to be the central area where you can see down into the ruins (not yet visible in this preview of course). You can also see how the maps are getting a bit less detailed as we delve deeper into the map progression. I apologize for that.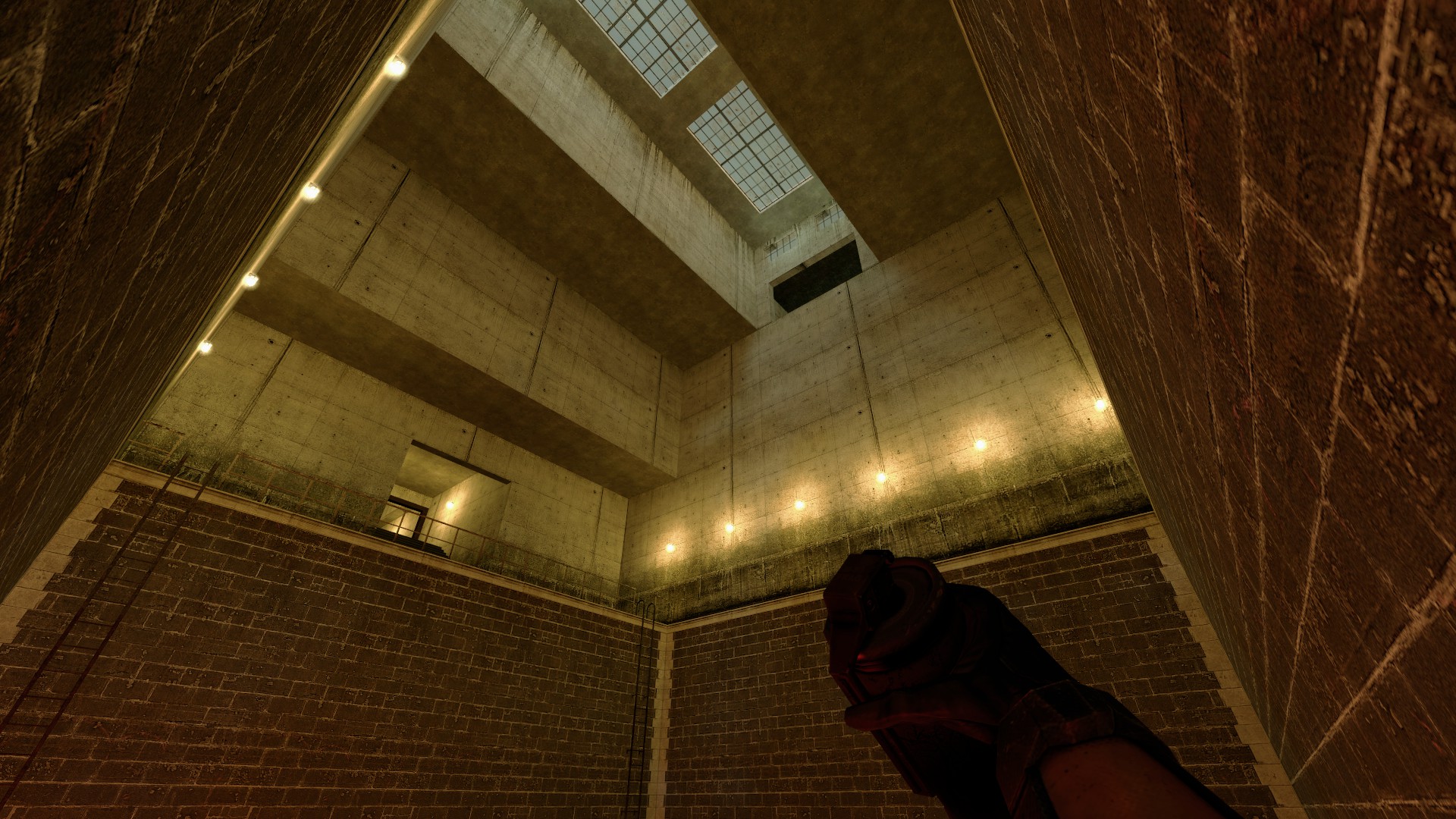 Here is an area that has a bit more detail than the previous room. The majority of the factory built here is used to essentially excavate the surrounding areas. The Highlands are a recently discovered area that is incredibly interesting to human kind. The purpose of this factory is to effectively research the area. But due to the large volume of useless material (rocks, debris), there is a highly efficient process in sorting the found materials. Here is the inside of a facility designated for that purpose.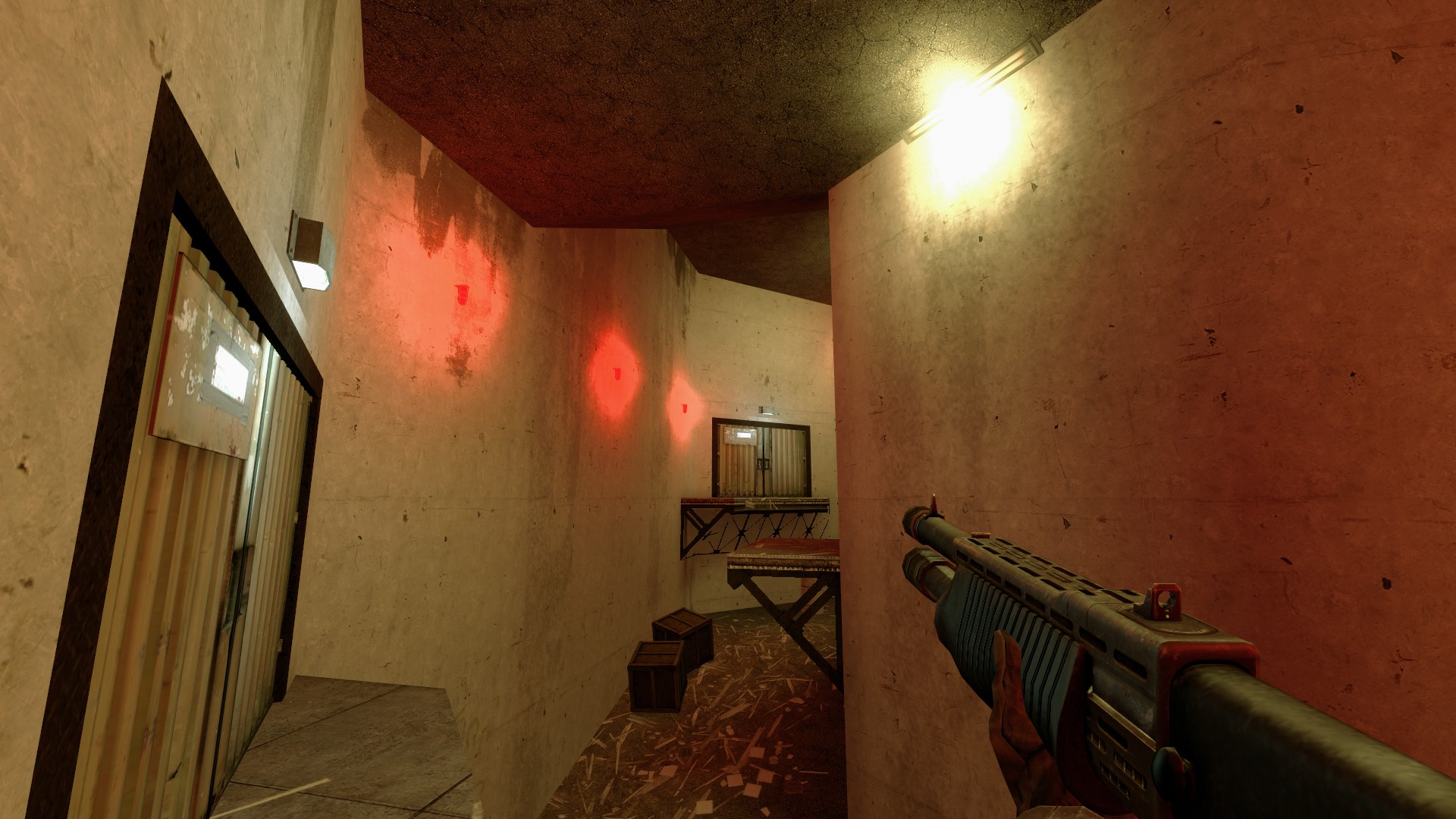 What's a temple without puzzles? Here is one of the most complex puzzles I have made to date. I created it with one solution in mind, however, my beta testers have found several other ways to beat it. I decided to leave alternate solutions in, it makes it a bit more interesting for the player I think!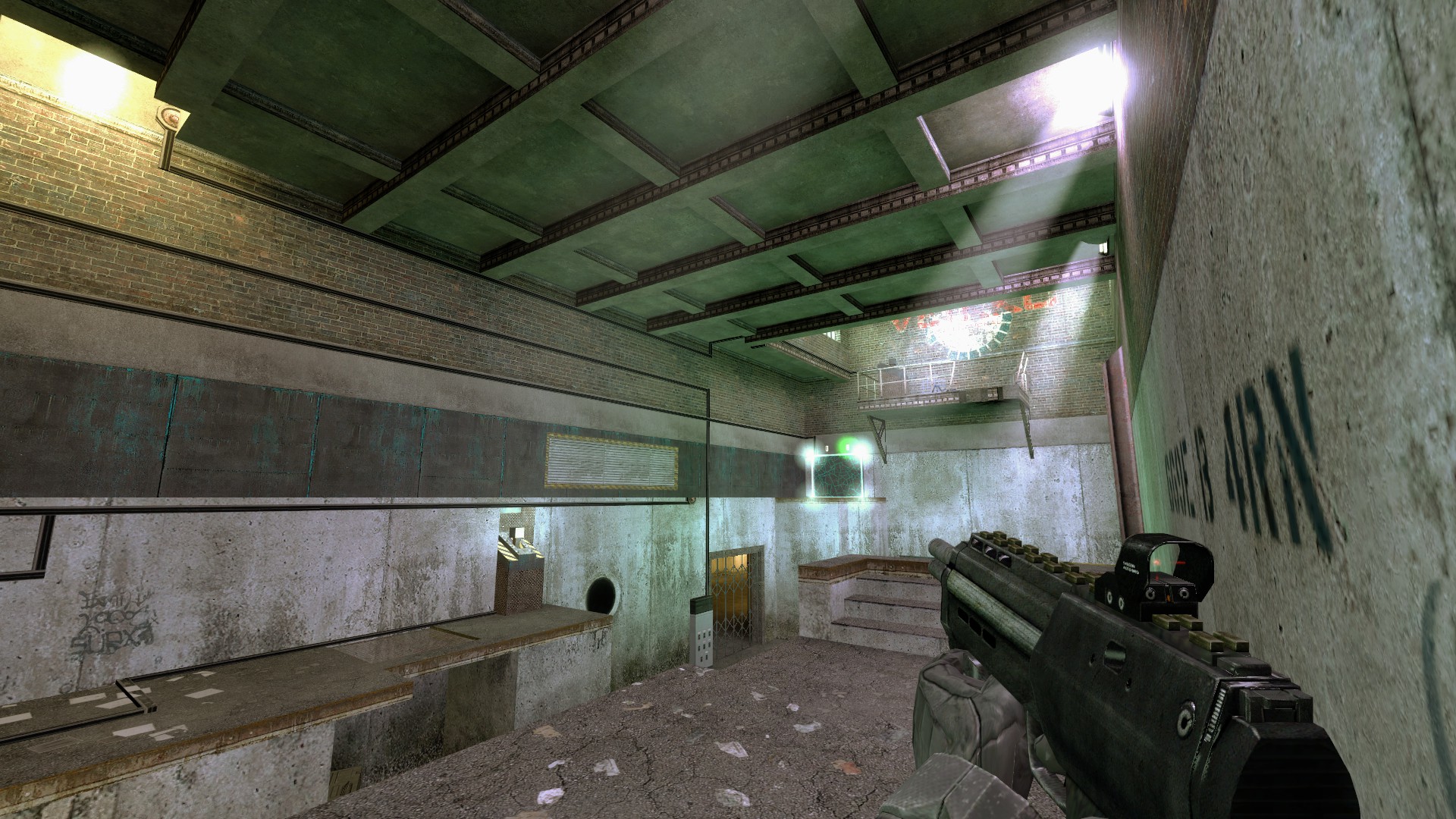 I tried to have thematic coloration in some of the chambers. In the above chamber the spotlights are purple, the one below is green (hard to tell from this view but it is green). I colored the chambers (and it will be more drastic later) to keep the player aware of where they are in the temple.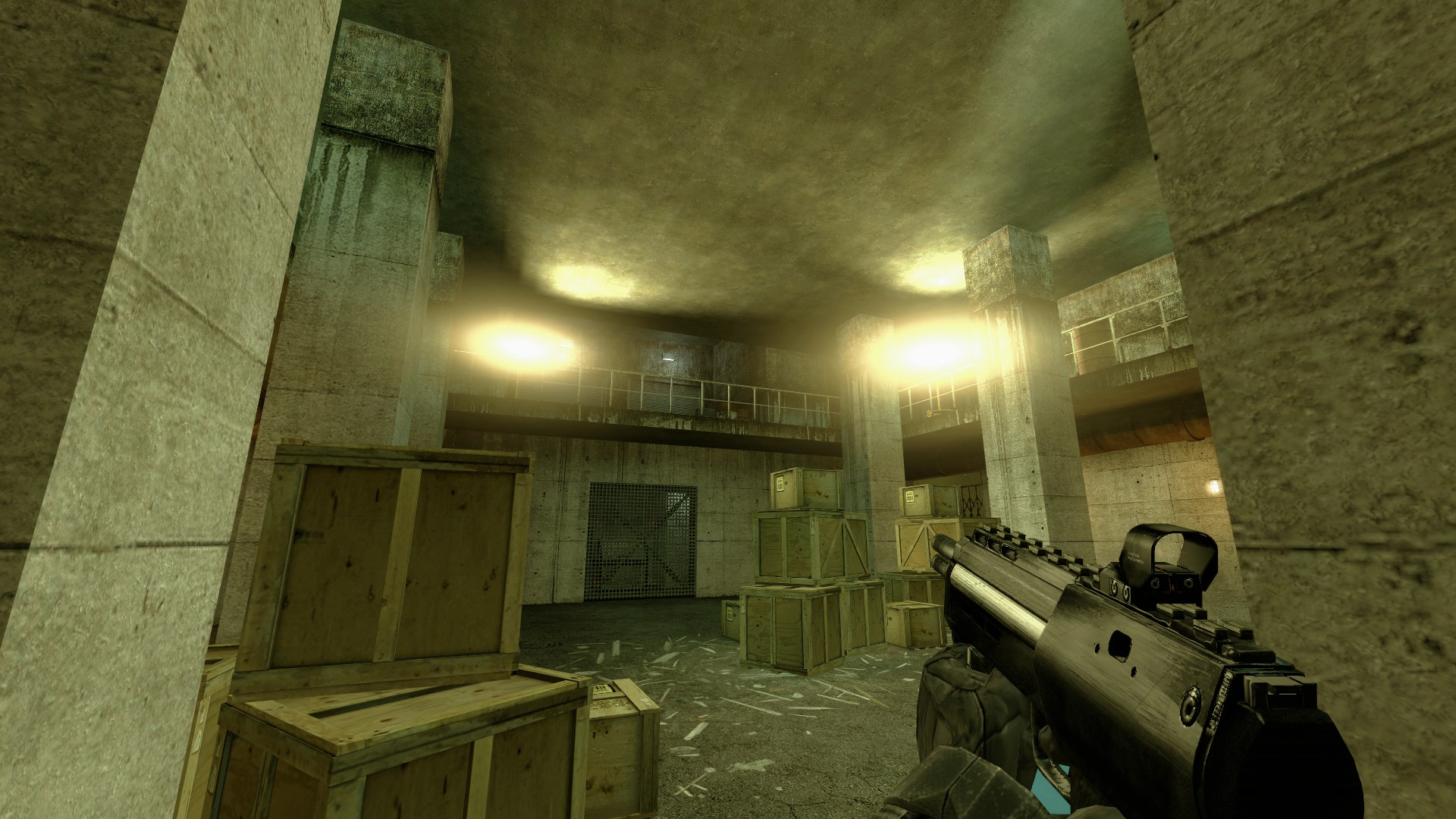 Another area that is near the old temple. Behind the player here is the old ruins, and you can see ahead is a bit more futuristic factory area.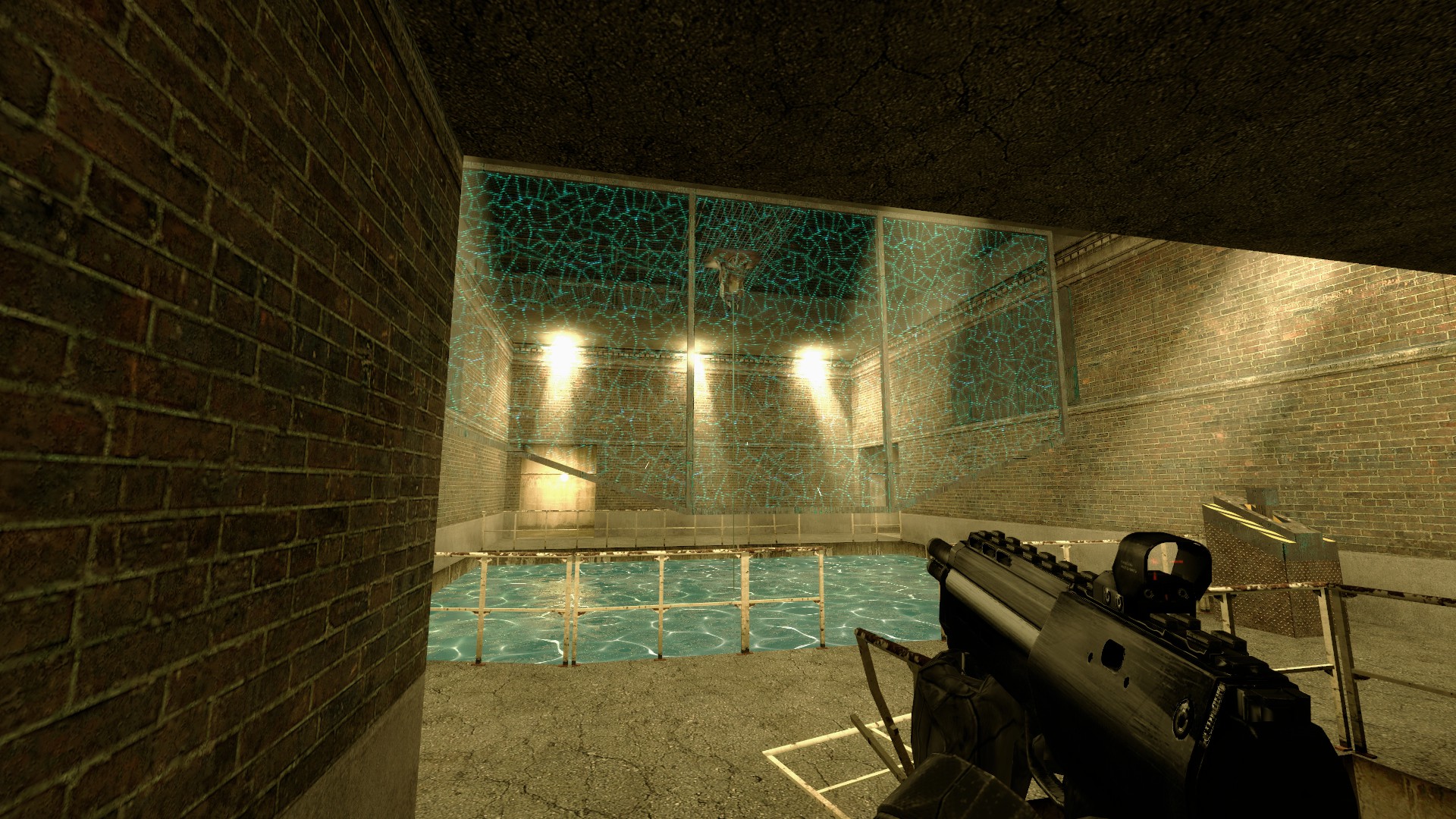 Red colored puzzle area. Another interesting and fun puzzle.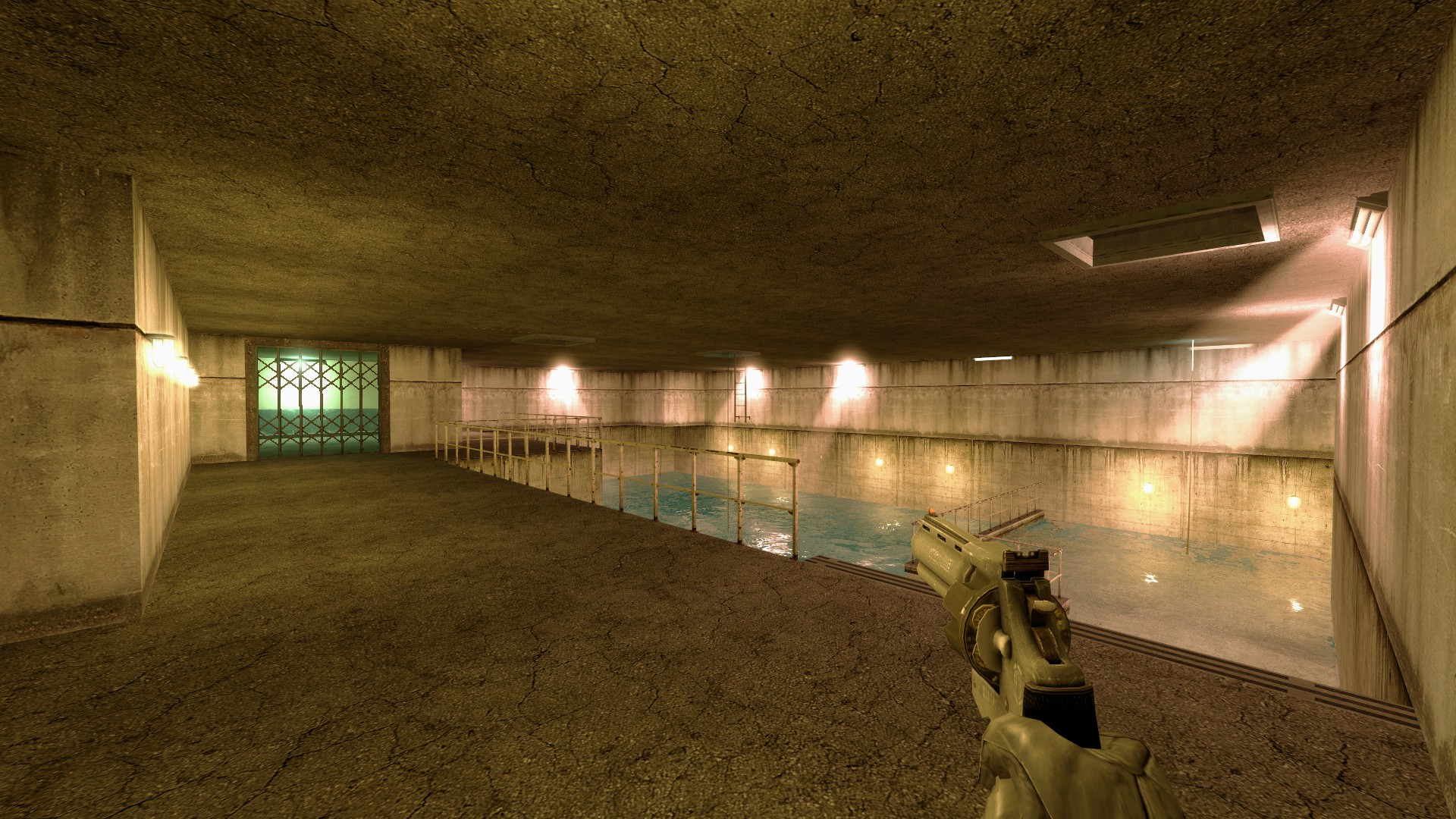 The penultimate chamber of the temple. Here you will be descending to the bottom where you will eventually transition to the next map. As it stands currently this is a point of no return, but as I have mentioned before I am most likely going to do away with this game play style and turn this into a chamber that you can back track through somehow.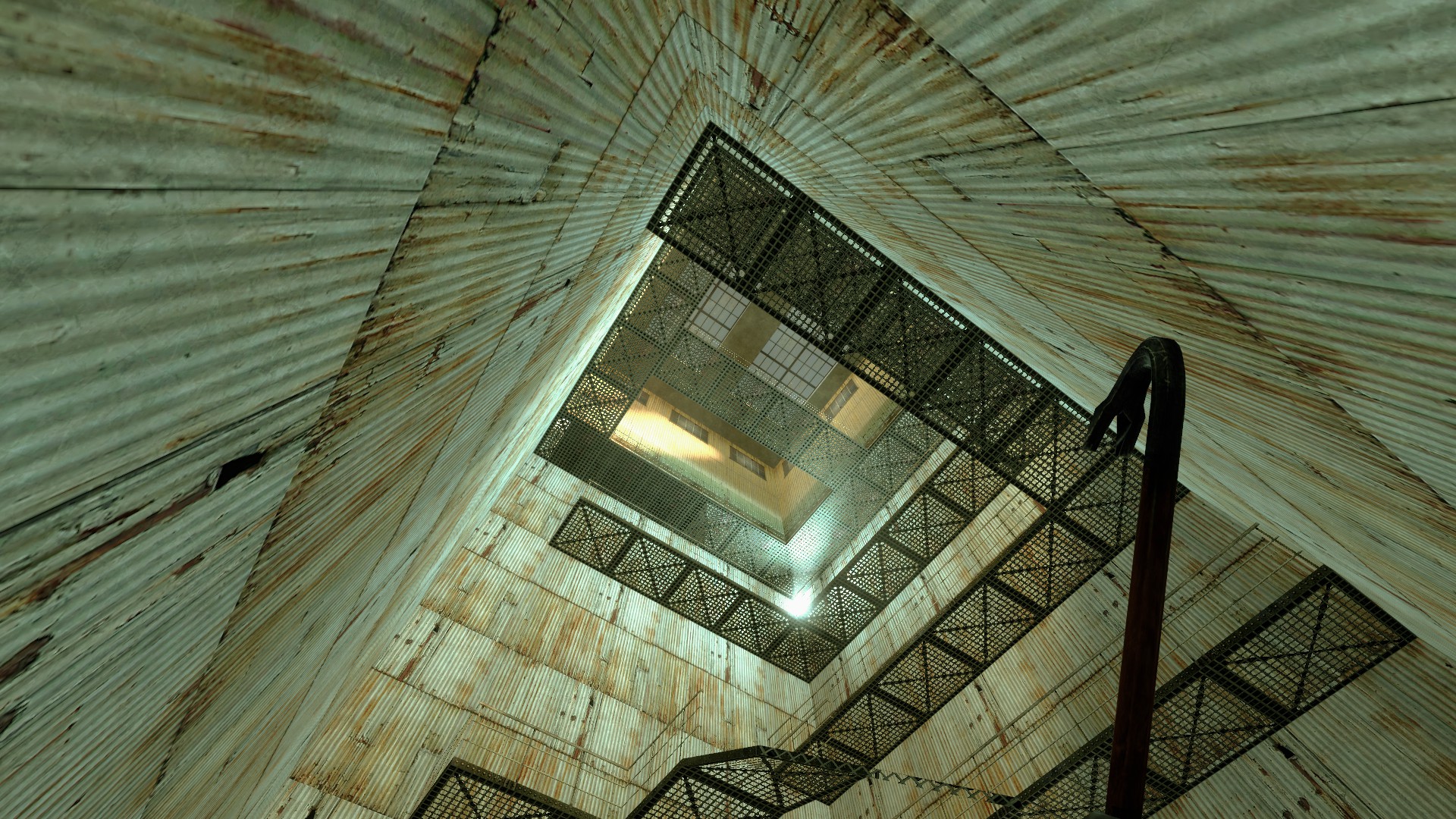 Progress and Future
Unfortunately due to the break I wasn't able to work on Legend of Gordon as much as I hoped I could. What you see is mostly stuff that I had finished for a long time. However one big advancement was made. I did manage to successfully create the dynamic health system I had hoped for as well as creating a working model of a non-linear world. Here's a quick description of what that means:
Dynamic Health System: Throughout your adventure you will complete tasks that will increase your maximum health. Because of the way health kits work in classic HL2 I had to completely rework the healing items to work with the system. The result is a much more interesting health system where you will find randomly generated health pick-ups and extend your maximum through exploration.
Non-Linear world: I always felt like Half-Life 2 was very restrictive in that the story was very linear. This mod will allow you to freely travel between maps. If you feel like a temple is too difficult for you, go on and finish some of the easier content, get stronger weapons, more health, and then travel back to give it another go!
These systems are fully implemented into the first 2 maps. These things take a bit of work, so I'm going to wait until much later to get them fully implemented in the rest of the game, but everything DOES work in the two maps as it is supposed to.
Conclusion (TL;DR)
There will be (realistically) 3 or so more map updates, as the maps are really starting to look sparse. I am happy with the implementation of the two very important core gameplay elements I wanted to feature in this mod; it is really starting to feel more like Zelda. I know I talk about a video every week, but I really think next week I'm going to release a video showing you guys some gameplay. Since most of the gameplay has been implemented I will most likely spend the coming weeks just making the game look nicer, and going through the maps one at a time and really polishing up the puzzles.
Thank you everyone for tracking, it really means a lot to me, and motivates me a lot to keep going. As I mentioned last week, I try to stream whenever I can (though I haven't lately because I've been so busy). I hope to see some of you guys there, you can find a link to the stream in the mod description.
Thank you all so much again, I'll see you guys next week.
-abom