So much for being semi-regular, eh?
I'd like to preface this Dev Log with an apology for my fashionable punctuality (a.k.a. being late as hell). My insomnia has taken a turn for the worse in recent months, no doubt a result of certain personal affairs, and I've taken to sleeping when I get home from my prep school to compensate. Needless to say, I don't get much done during the week, and I spend the entire weekend oversleeping. However, the stars have aligned, and I have one solid week off of both my high school and prep school, allowing me to finally get some work done. Which, you know, is nice.
Now let's talk about particle systems.
---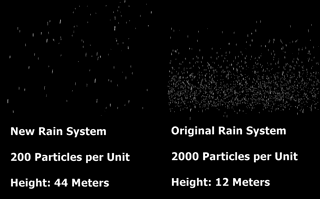 I have more gifs this time, too.
A lot of my work with particle systems has been focused on reworking systems already in The Dark Descent to better suit my purposes and quality standards. All of these new effects are also fully scalable, which makes them far more versatile than some of their vanilla counterparts.
Most notable is the vanilla rain system, which, to put it mildly, eats GPUs for breakfast, and is terribly difficult to utilize effectively. It's also incredibly short, which is very obvious when you look up from inside of it and see raindrops appearing out of thin air.
My reworked take on this is a smaller, modular particle system, which allows for more precise area coverage. It's also very easy to optimize, as each unit fades at a distance, so it doesn't all render at once. Fixed the height problem, too.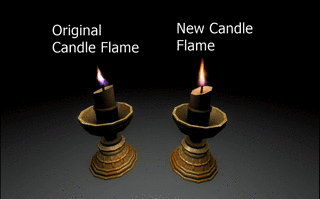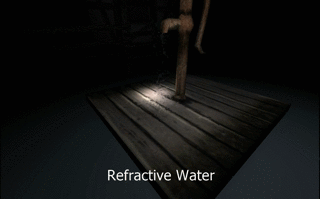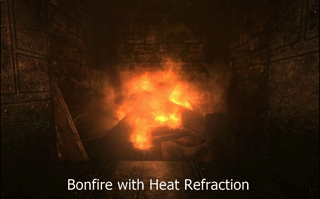 Refraction doesn't come across very well in gifs, sadly.
The other part of my work has been implementing brand new special effects, like heat refraction, floating embers, refractive water, tons of weather effects, and various other small things. For the sake of brevity I won't go into detail on each one, so just enjoy these gifs I totally didn't make at 2:00 AM this morning.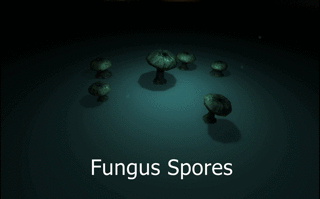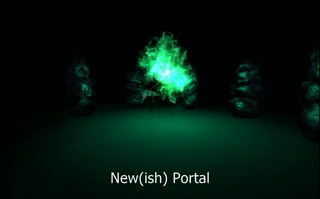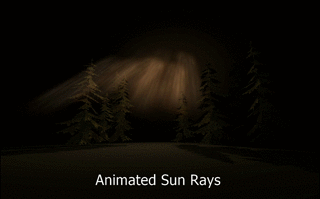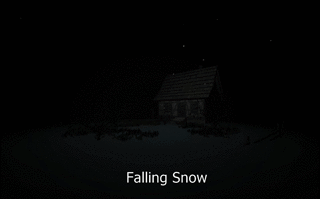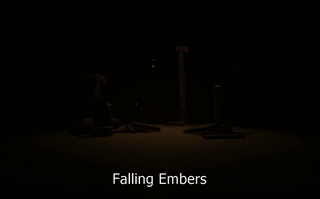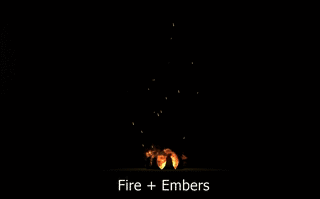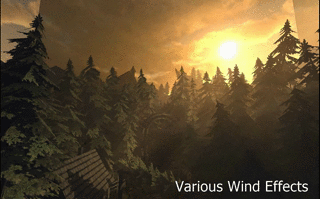 I guess slow-moving dust doesn't come across very well in gifs either. Huh.

---
Well, now that we're past my vague attempts at being somewhat professional, I can't believe I've actually been doing this crap for three years now.
Seriously, if thirteen-year-old-me had known what this project was going to become, he probably wouldn't have even started. It's been a huge investment for me, in far more ways than one, and I'm always happy to see interest in it (and always sad when I have to explain that there's been a delay). It's amazing to me how many people are genuinely looking forward to the mod's release, in spite of all my setbacks.
So, for lack of anything better to say, thank you, and sorry, and thank you again.
I remain,
Craa