Nothing illustrates the ingenuity men can show when thinking of new ways to make fellow men suffer as well as chemical warfare.
Historically more than dozens of different chemical agents were tested and used in the Great War. A few of them have become notorious, while others are remembered only by historians and chemists. They are broken down in specific categories: choking agents that attack the respiratory system (chlorine, phosgene), blister agents causing irritation and burns on exposed body parts (mustard gas), and lachrymatory agents like tear gas (blue cross, K.S.K.).
Incendiary and smoke shells and grenades were also used in the war; although they are included in the mod, we will not talk about them in this article.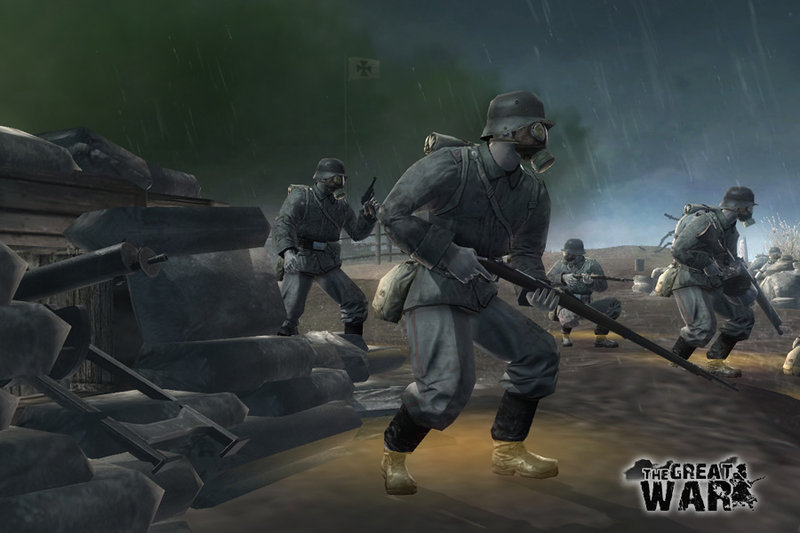 We implemented a fully working chemical weapons system in the mod, complete with gasmasks and humongous coloured clouds. We made a selection of the chemical agents used in 1918, and then classified them on type, lethality, persistence, spread and delivery systems. Ingame this means all chemical weapons have different effects, including the area affected per shell and the time the effect lasts, and the colour and density of the gas cloud.
All factions have access to a certain number of gas weapons. Depending on the specific type those can be used by field guns, howitzers, mortars, handgrenades or through off-map artillery.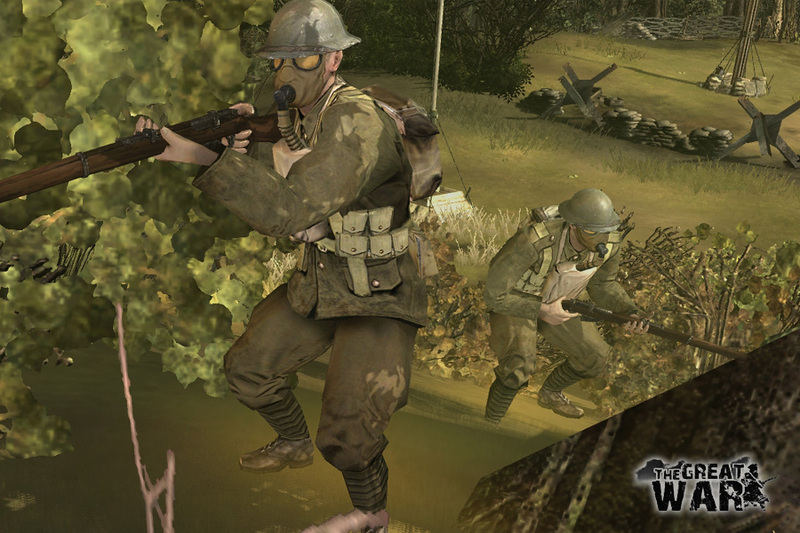 Let's take for instance one of the basic chemical weapons available to the German Army: Green Cross. Historically "Grünkreuz" refers to pulmonary agents, usually a mix of chlorine and phosgene. Also used by the British under the designation "White Star", this lethal combination accounted for 85% of fatal gas casualties suffered in the Great War. Ingame GC shells can be fired by all German artillery and mortars (except the FH 98/09 howitzer), but also used on a massive scale through a doctrinal off-map ability. In contrast Yellow Cross (blister agents like mustard gas) can only be used through off-map artillery.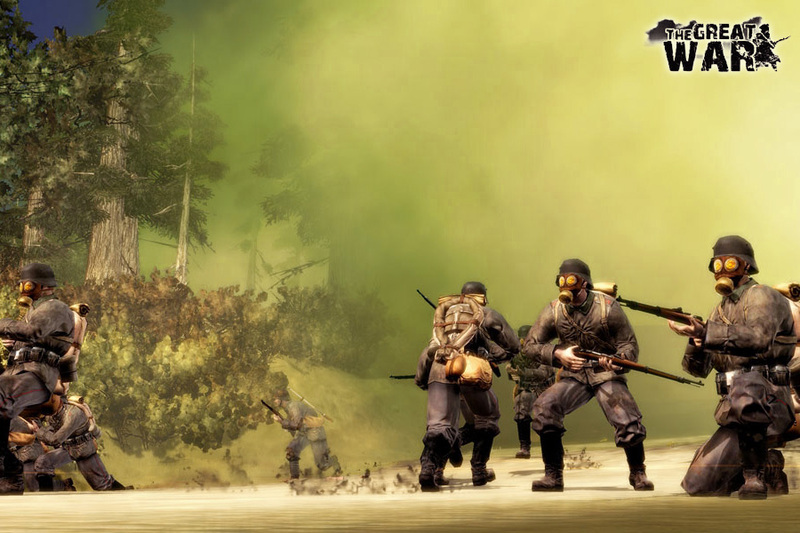 By 1918 troops on the Western Front were well-equipped and trained to deal with the threat of chemical warfare. Ingame soldiers will automatically don gasmask when affected by a gas weapon. Some of them might be too slow however, or have defective equipment, or simply panic, so there's always a risk of loosing some soldiers outright.
While gasmask will save a soldier's life, wearing one is by far not a comfortable endeavour. They make breathing difficult and impair vision. Physically demanding activities are difficult and restricted, and soldiers tire fast. Ingame this means that surviving infantry will suffer massive penalties (such as accuracy and movement) and lasting health effects due to exhaustion, while artillery crews will be severely hindered (manning an artillery piece is physically very demanding). Some squads might even panic and immediately retreat without orders.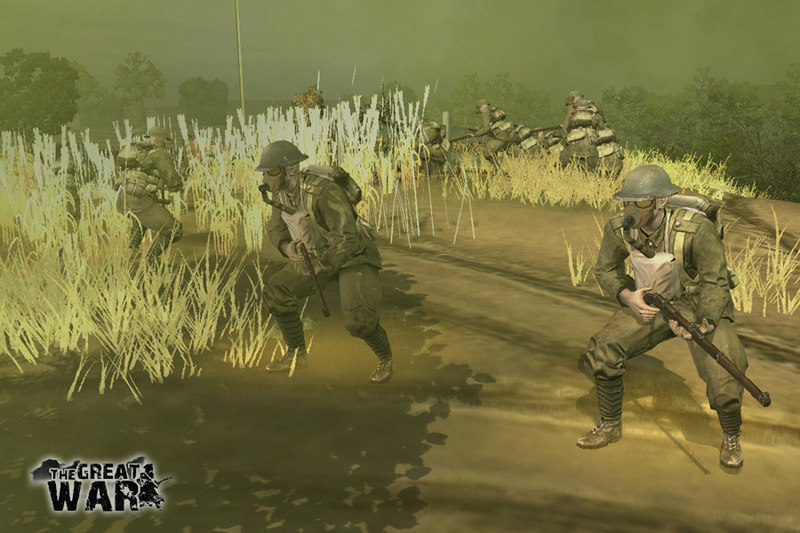 Lastly, we did have to include an element of arcade-like mechanics. For instance historically it would take several hours for a soldier to start suffering from the effect of mustard gas after being poisoned (which is why it was so feared, as it was hard to detect and lasted for weeks). This would be way outside the scope of a CoH game time-wise, and instead we gave it a health-degeneration effect (on top of the usual gasmask penalties) which combined to its persistence makes it a perfect area-denial weapon.
The TGW 1918 team
Credits to don_durandal and special thanks to BlackcatXIII for his contribution on the german gasmask