EDIT3(hotfix): Holy hell I've had quite a lot of views recently, more than the month in two/three days now that is insane. The fix has been released as of 8:50pm GMT on the 20th. If you downloaded the version previous to the hotfix please be sure to download the new one since it's a lot more fun. Thanks again to GM for making the files so quickly, hope you guys enjoy this fixed version!
EDIT: New video by Late Night Gaming, link in new article be sure to send him some love :D
It hasn't been that long since the last update and I'm glad to say I've added more content and some of my favourite stuff I've done in ce to date. First off the litany of improvements/updates from Gravemind, he just doesn't give up on making this the best it can be. There is a list version of these changes in the readme too so if you want it summarized check there.
First off texturing. Gravemind has added bumpmaps which greatly increase detail without sacrificing the yellowish flood tones that are a hallmark of halo ce flood, these changes also include the first person hands that now look a lot more textured and mottled. Lightmaps too have been added to all of the combat forms of the flood so that they all glow as they did in the original game. Also in regard to models he has properly synced up the armour with the combat form biped so that there is no longer phasing through by the combat form instead it's now all stuck to where it should be, this has also been done to the human combat form in some areas such as armour positioning. He has completely changed the list of animations used by the flood combat forms from idle to berserking. Some of these are custom some from halo 2 but now with them it gives your allies a smoother look and feel to how they move and act. Also changed to accompany some of these new animations is changes in the behavioral ai of the flood, now instead of just rushing towards the nearest enemy and dying you'll see the flood take forms of cover, berserk when loosing limbs, and much more. This also has happened to the infection forms meaning they have a lot more mobility in combat. Some of my favourite of these new animations are custom ones that have been added to the bodies of the flood combat forms to show the infection form pulsing and moving around inside (as seen in video above). There are now new new infection forms that use spliced halo 3 and 2 models with custom texturing. There is also new sound usage by the combat forms meaning you'll be hearing the berserk sounds and others during combat.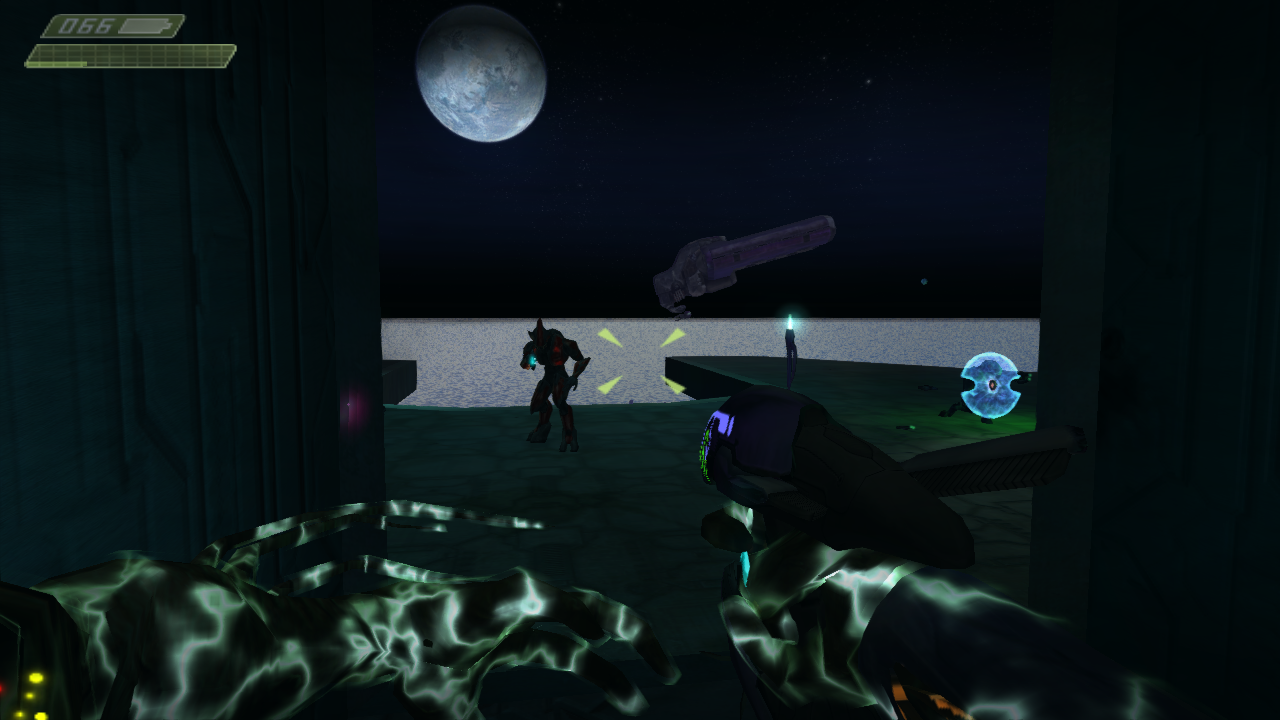 Vitriol is the newest campaign that's been made with all new scripting, vehicles, and new fun stuff put in thanks to DeadHampster. Seriously, this campaign wouldn't have been possible without his mad amounts of help so massive thanks. It takes place in and on the island that holds the silent cartographer, showing the flood enter the facility and force their way through and begin to consume and infest until they have the biomass to create a hive. Destroy the covenant re-invasion of the island and protect your hive from the covenant forces that are hell bent on destroying this infestation even having to resort to the most drastic measures. Hope you enjoy this new campaign everyone!