Sorry that it took me so long to show new footage and assets, but as always did get normal life in my way of modding, (this starts to get old news and therefore i will explain this better at the bottom).
Final Weapons;
Throughout the last 3 years of development i have been showing a lot of different weapons. As i always mentioned were these not the final weapon versions but just to test them and to have something else as the by now 'boring' original weapons, (just my personal opinion).
Here you can see a screenshot from each final weapon, (except the crowbar replacement, still not sure which one i will use as replacement for that but it probaly will be a wrench of some sort).
Josh C. Zemlinsky was a huge help with all weapons, from which some of them he made available to the mod, and others he changed the animations. Also did he make all ammo boxes and crates himself.
New Gordon model, (on the left);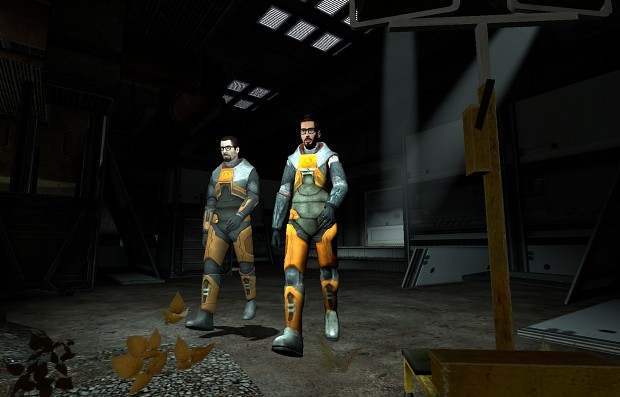 New Level (19);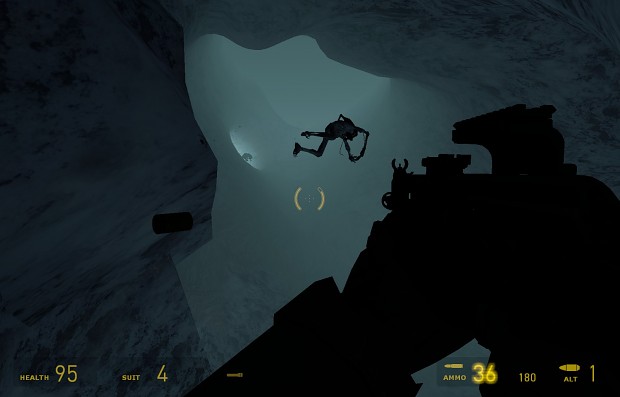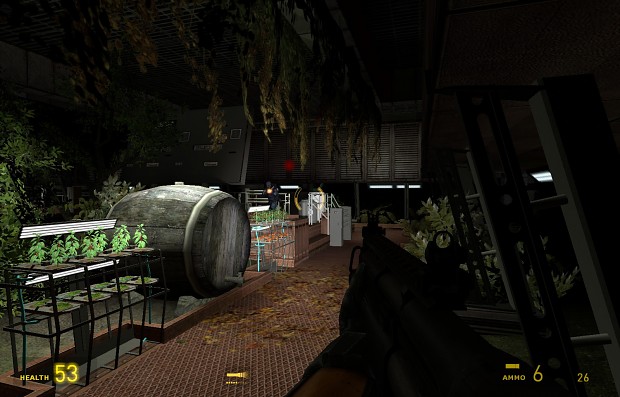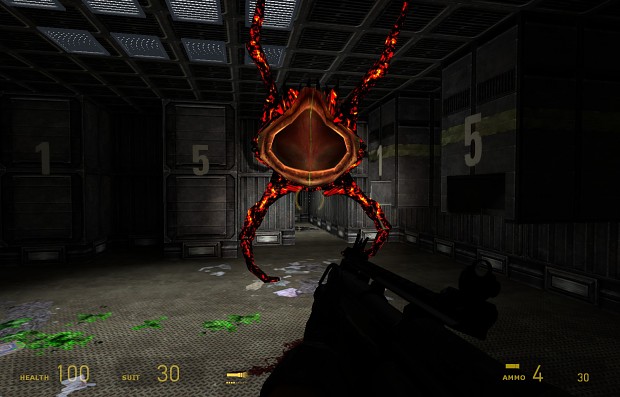 As you maybe have noticed is this new level filled with tons of new assets, as also will the other final 3 levels will be. They all come from the Start Trek mod, that was canceled about 2 years ago. I did get permission from the lead developer Captain Source to use all of them, for which i am still till this day very grateful. It would have been a real waste when they weren't used at all. Still, it was very hard to sit on them for 2+ years and not be able to use them right away. But i wanted to keep them till the very end of the mod, were the player goes out of space/into another dimension of some sort. At the same time, the first 2/3 of the mod is also already packed with tons of great assets. So it only would make things look weird when different styled of assets would have been used through another.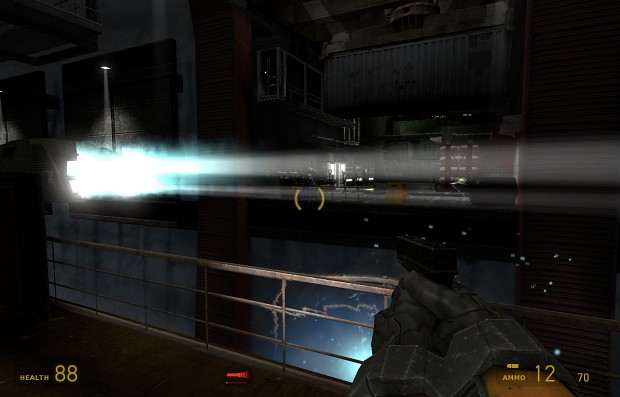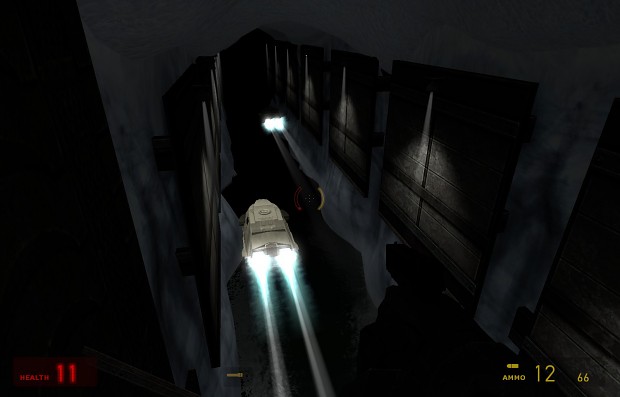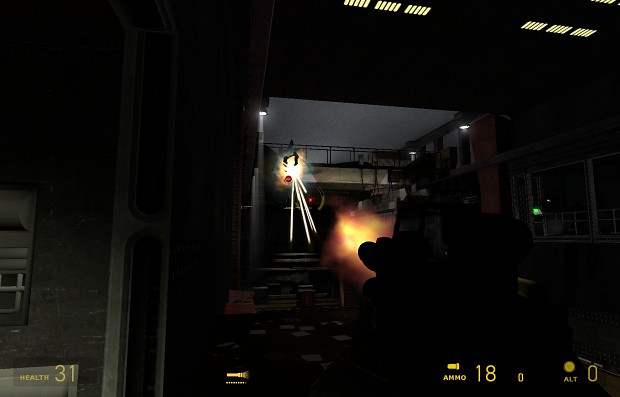 As i said on top, again normal life came between me and my modding and to not explain myself any further feels like a cheep excuse. Specially because again, the release date has moved further away. To many times i said this massive project would be released in 2+ months, just to delay it again with the same lame excuse; life get in my way. There fore i feel the necessity to really explain why this mod still hasn't been released. At the bottom you can read about that, should you not be interested in the back ground story but only in this mod then that is ok.
When will it then be released i hear you think, well, there is still a lot of stuff to do. I really do my best to get it out at the end of this year, (what is again, ... 2 months, i know). But it would be the perfect time to release a mod. Otherwise it will be somewere in January hopefully. That is all i can say for now. Its better to wait a bit more as to release a not really finished mod.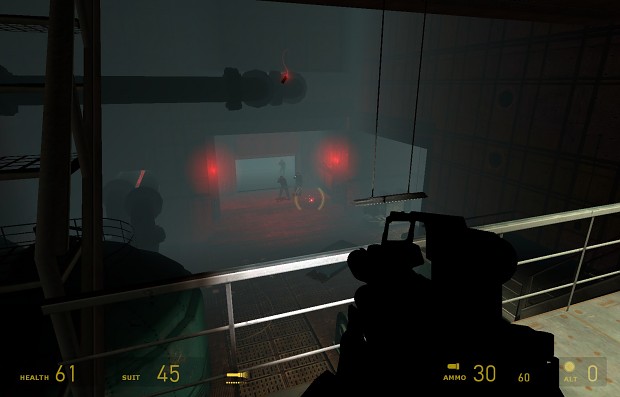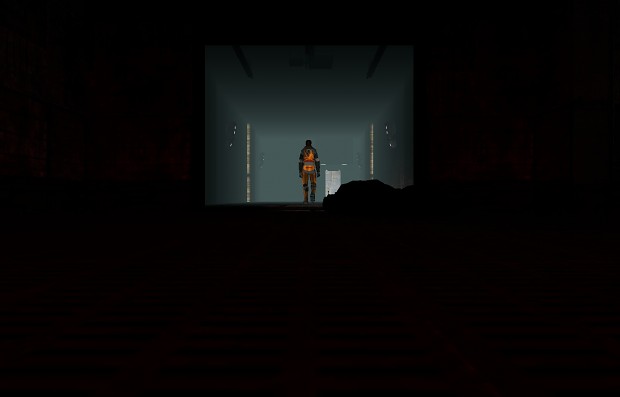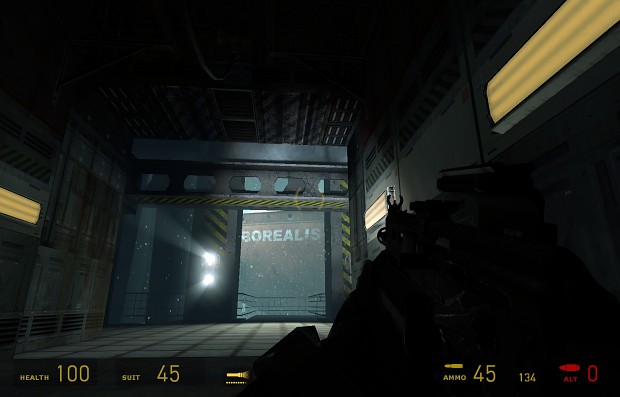 You can watch all weapons in this movie here;
Moddb.com
Thanks for your time reading this,
greetings,
Leon
(SPYmaps)