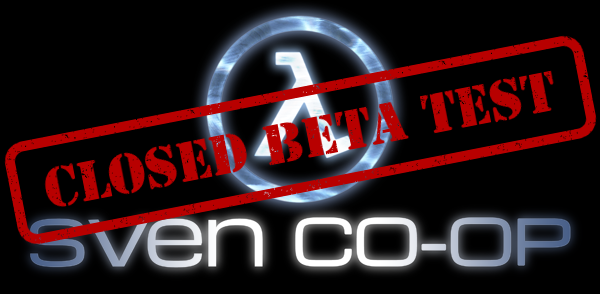 50 players will be selected at random to participate in our closed beta test prior to Sven Co-op's release on Steam. If you are selected, you can play the game with the development team, report issues, and provide feedback.
Rules / Requirements
1 sign up per person, you may NOT sign up for other people
You must have an account on the official Sven Co-op forums
You must have a Steam account
You must be over 16 years old
You must be proficient in English, preferably fluent
You will be expected to participate in group testing and report any issues you find to the official Sven Co-op forums
Signup will close on Saturday, September 5th, 2015 at 12:00 PM EST.