"I remember that day... Blood... Snowing... A... A letter. A letter! I remember a letter... I still have it... I can't read it... I don't know who its for... Who am I? Who was I? The scars... Things have gone horribly wrong."
---
Starlight is a total conversion horror-fantasy mod that takes place in the world of Prospera, a distant expanse inhabited by two races, the Angels & the Stars, both of which are ruled over by an unfathomable being of light known as the White Angel. The world of Prospera is characterized by nine tenths of the planet being completely unfit for habitation due to the bitterly frozen climate. One tenth is only made habitable by a massive artificial moon at the center of the capital city, known as the Monolith Star. The star's glow spans thousands of miles, rendering a small fraction of the surface habitable. This region is known as the Occupied Surface. The remainder of the planet is known as the Frozen Surface, or simply, the darkzone. No light reaches the Frozen Surface, only a divine darkness blankets the landscape. You assume the role of Iris, a fallen angel desperately searching for answers. Pick up the pieces & find yourself again, or not...
---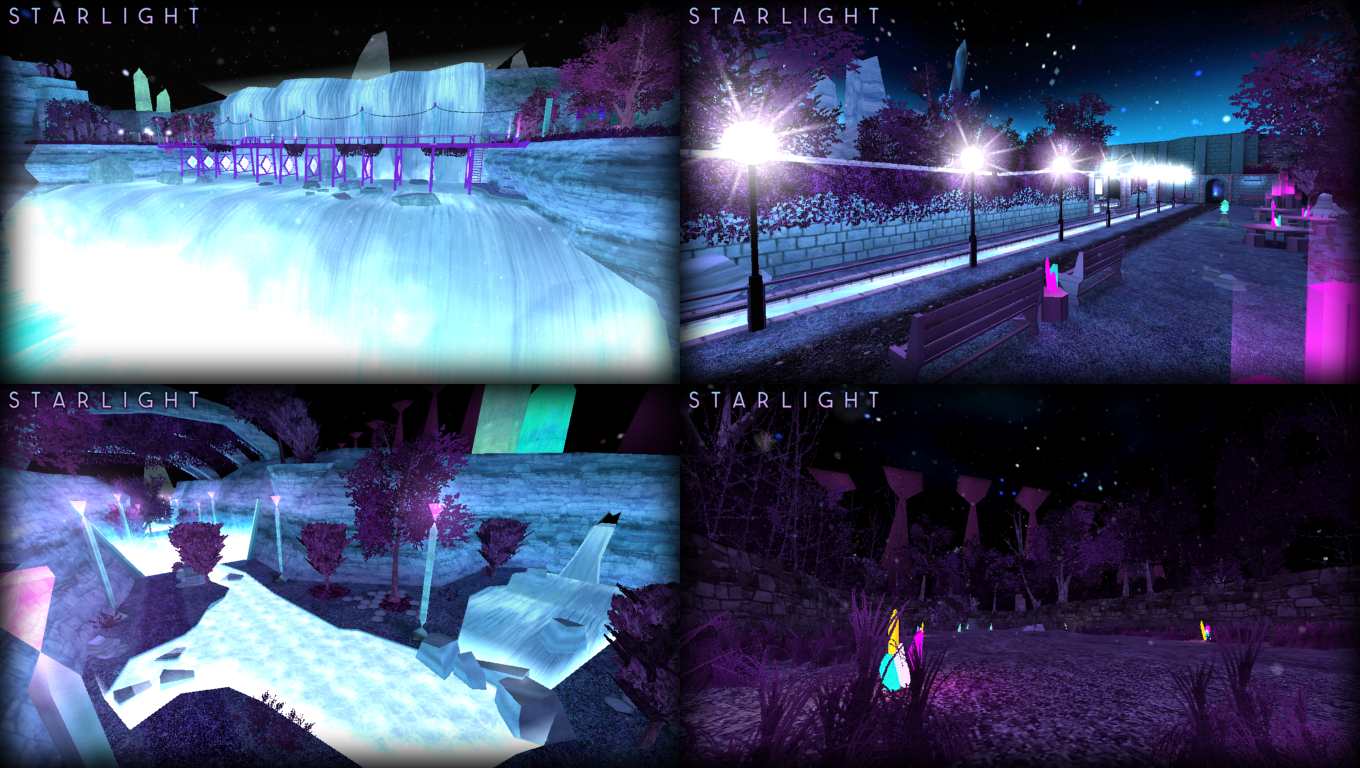 Its been a while. I would like to thank each & every single one of you for being so patient with me, I know it took a long time for me to put this page together & go public with this project, but I hope it'll fill the gap that RainFall has surely left for alot of you. This ModDB page will allow me a better platform to deliver updates & information to the public regarding the development of Starlight, in hindsight it shouldn't have taken me this long to go public with this thing, but I wouldn't have it any other way to be honest with you. The project is VERY early in development & everything shown is fully subject to change, a fairly large amount of assets & levels have been created, even with that said.
Full speed ahead. I've got so much planned for the present & future regarding this project. Soon I'll be getting a new, much better computer which will allow me to stream, perhaps I'll stream mapping & development & other neat things along those lines! That'll allow me a way to directly interact with fans & viewers alike (I've always kinda wanted to do something like that!). Plus now that I have the ModDB page set up I can return to mapping & actually working on the project, I've been working on getting things ready for this page for the past month or so.
In terms of a release? I'd love to try & put together a single chapter demo that doubles as a techdemo to give you all a better idea of what to expect in the game when its finished, and some of the new features being coded in. Its a long ways off though, alot of essential gameplay elements are still absent, enemies & characters are still barely past the concept/ideas phase, if even that. Most levels are incomplete & everything in general is still a heavy work in progress. I'm hoping you'll stick around for the ride though, its going to be a wild one.
Last but not least, I've got a Discord server where I'm constantly posting behind the scenes crap & indev stuff, you can join it below.
---
Its been an absolute hell of a year. Stay tuned, I'm just getting started.