Dear Community,
At last can we present to you the first patch for Stargate - Empire at War: Pegasus Chronicles. It is packed full of new features, bug fixes, new maps and other surprises.
Perhaps the most important bug fix is the removal of the Tau'ri AI crash. We have also made a new Supergate "dialing system" and added a new ship to the Supergate build options, namely the ship piloted by the unknown race from "the Daedalus Variations" episode. To view a complete changelog, please click "Changelog" in the launcher options.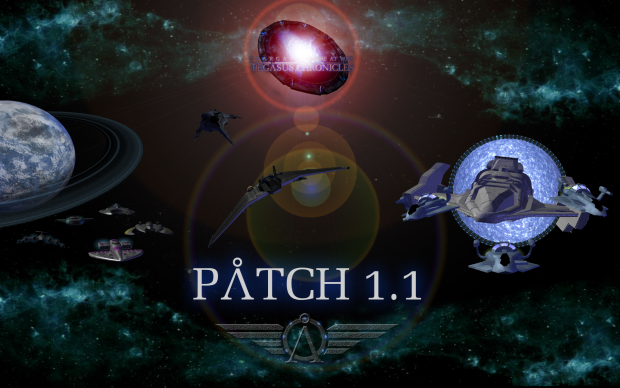 The patch is available via the update function built into the launcher. Since our first release version of the launcher did not work as expected, it has now been updated with bug fixes and some new functions. To install the new launcher please do the following:
1. Delete the old launcher from ...\Star Wars Empire at War Forces of Corruption\Mods\Stargate, along with the desktop shortcut, if you have one
2. Download the new launcher. (Download link at the end of this news)
3. Copy the new launcher into ...\Mods\Stargate. (To make a desktop shortcut, right-click the launcher, then "Send to" -> Desktop)
4. Start the launcher; it should automatically detect that an update is available. If not, click "Update". When the download is complete, set up language, tick the Steam-Version box if applicable etc.
5. Click "Start" to launch Stargate - Empire at War: Pegasus Chronicles
We would love some feedback on the patch, especially the new features.
However, please note that the patch only contains new features for space skirmish, not for ground skirmish or GC. These are still being worked on and thus the future news will cover that topic.
That is all for now, have fun with the 1.1 patch!
Sincerely yours,
the SGMG