Greetings our dear community and welcome to the next news.

As you may have noticed, our set of ground-based news was interrupted by the announcement of Steam Workshop and the inclusion of our modification there as well as a new patch. As you probably understand, it was very big deal for us because of the support the Original game received there – mainly the multiplayer, so we really had to make it a priority to make a transition there as smooth as possible. It appears that it was very wise move considering your vast interest in the mod on the Workshop. In roughly a week since we uploaded the mod there, we have over 6000 subscribers and the Pegasus Chronicle became the 3rd most favorite mod there. For that we would like to thank you very, very much. It is so great that you like it and it makes our work for the mod really worth it. So for the entire SGMG, you have our greatest thanks.
We're also very grateful for all the feedback you're providing us! We will release more patches based on that in the next few week.

And now, let´s go back to the ground news. As you remember, the previous news was mainly about Anubis and his faction. So with Tau´ri and Goa´uld behind us, the only ones remaining are our white-haired friends (and we are not talking about Targaryens :P ).

The Wraith have complete set of buildings at their disposal – 12 buildings and 3 types of turrets. All building are now finished. That however does not mean the ground part is almost ready. Unfortunately there is still a long way ahead of us. Many units aren´t finished model-wise, not to mention the most time consuming part - balancing. So please, do not ger over-hyped .
Most of the buildings have also idle animations so that they are a little more interesting. When it comes to the build animation, we were inspired by the Wraith technology and made it look like the building is actually growing from the ground. The same goes for the turrets. Hopefully you will like it.

Here you can see pictures of two Wraith buildings and a video presentation of the Wraith Big Mine.

Wraith Vehicle Factory:
Wraith Research Center: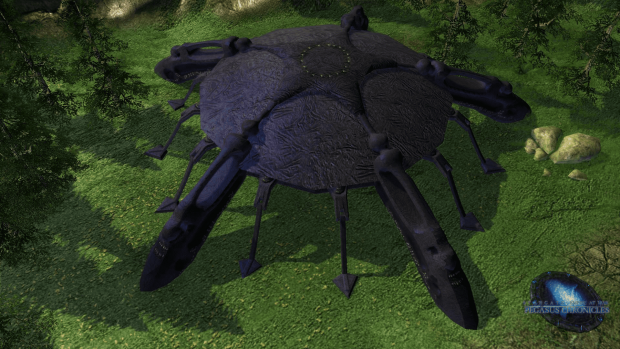 Wraith Big Mine video presentation:
That would be all from the building side of the news. You are probably wondering about Wraith units. Well we made some significant progress there as well. Unfortunately those units are not yet in a state we would deem worthy of presentation. Don´t be sad however, in coming months we plan separate news that would deal with those units only. So for now we will give you just a one-word teaser: "Walkers".

This would conclude the Wraith part but do not be worry, the news are not over yet. As you may know, apart from the 3 main factions, we have plenty of neutral factions. One of those are the Replicators. Though we won´t show you any units – for that you will have to wait for the next news – we would like to present to you Hala. You probably remember this world as a homeworld of the Asgard that was used to trap and later destroy Replicators. We made this map so you can enjoy playing there.

Planet Hala.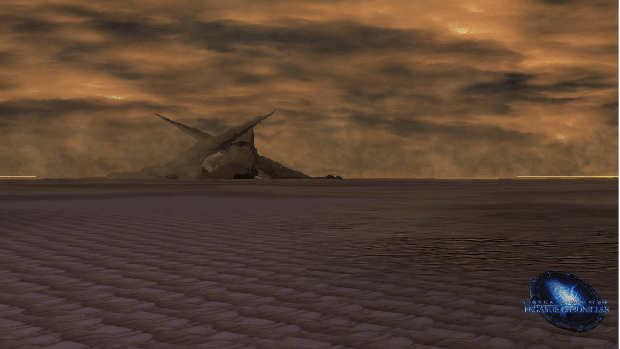 So that would be all for today´s news. In our next news, you can look forward to see more Replicator stuff. Until then, take care.
Yours,