Hello everyone! It's been a long time coming, but we have finally reached the time for our open beta testing on version 1.1.6. The primary purpose of this version is to do some major reworking of balance for the existing factions before we get into the development of the next playable faction, the Hapes Consortium, so if you want to see a general overview of what the goals with the release are, you can check that out in the original overview threads: Moddb.com

Within that there has been some significant reworking of individual ship stats to be more consistent, and we've started a lot of work to make capital ship abilities feel a bit more engaging. Most capital ships and their abilities have been overhauled to some extent. Along with that, there's also been some work to update some of the models; the 1.1.6 beta version includes new art for the Nebula, Endurance, Secutor and Gladiator, with the new Lancer and Lucrehulk models coming over the course of the testing period.

The point of this testing is primarily to see how the current balance changes feel, and see which areas still require work. There's a few things which remain to be done in terms of finishing abilities (the Dominator, Praetor, Secutor, Syndic, Ascendancy and Endurance in particular) along with some icon art and text remain to be updated, but we feel that the bulk of what's needed has been completed, and we will be finishing that off as testing starts in the interest of getting as much feedback as possible.

Distribution of the mod and patches during the beta process will be done through a version control system, called a git repository. This allows you to get updates from us without having to redownload the entire mod every time, as we aim to constantly update the mod throughout the testing process and get as much up-to-date feedback as possible. Once the testing process has concluded, we'll be uploading the finished version in the normal way on Mod Database. This will specifically done using the site GitHub. You will need to make an account on www.github.com, and download and install the desktop client from Desktop.github.com
Once you have done this, you can go to Github.com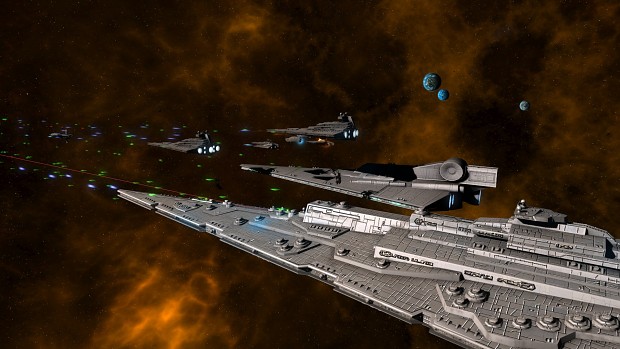 You will see a large green button which says clone or download. Click on this, and click on "open in desktop'

This will follow through and you will be asked where to save the repository. Navigate to and select your ...Documents\My Games\Ironclad Games\Sins of a Solar Empire Rebellion\Mods-Rebellion v1.85 folder (yours may have a different version number). This will create a mods folder and download the mod for you. This can be a lengthy process, so give it some time to complete.

In order to receive updates, you only need to press the sync or fetch origin button in the github client, and it will download any changes. The History tab will show you the names of the commit you're currently on at the top. If it matches the latest post in this thread, you're up to date. You do not need to press any other buttons.

We will have two places to report bugs and discuss balance or other aspects. One is on our forums at www.thrawnsrevenge.com/forums in the Ascendancy Testing subforum, where there will be appropriate threads for that, and the other will be the #ascendancy-beta channel on our Discord server at Discord.gg . Please make sure to read any and all pinned messages or topics before posting.

I will again reiterate that this is only for the testing process, in the interest of getting as much information as possible and acting on it as quickly as possible- if you don't want to get github or participate in the beta, there will be a full regular release within a month, depending on the extent of the feedback we receive and the severity of issues that are found. The more testing and feedback that happens, the easier it is for us to iron things out and get to the final release.
To that end, we will be running several community multiplayer matches through my Youtube/Twitch channel, Corey Loses ( Twitch.tv and Youtube.com ). The first of these will be tomorrow night at 5pm EST. These will be announced on the Discord server, the Youtube channel, and in the image gallery when they're planned, so if you're interested in participating, watch those spaces.

We would finally like to thank all of you for your patience during the development process here. I'd also like to thank Bane who, though he has left the team, spearheaded a lot of the balancing efforts that went into 1.1.5 and 1.1.6.

We hope you enjoy the mod, and are looking forward to what the future has in store for it. If you do, we would appreciate your support by voting for us in the Mod of the Year Awards currently in progress on Mod Database at Moddb.com