Hello all!,
A lot has gotten done in the last week of development (has it been a week?). I wanted to post this news yesterday and continue to update every Thursday, but I got stuck on a new point entity (snowman) code and wanted to have that in here, more on that in a bit. So, well how to do this?. I'll just list a bunch of things that have happened since the last news.
Game Modes:
Death Match (DM): Win by most frags at the end of a timed match, or by collecting a defined frag amount.
Team Death Match(TDM): Same as above but on teams.
Elimination (Elim): Round based, win by being the last man standing.
Team Elimination(TElim): Same as above, but on teams.
King Of The Hill (KOTH): Win by holding the hill area for a defined amount of seconds.
Team King Of The Hill (TKOTH): Same as above, but on teams.
- Elimination mode also got a buzzer when the last player of a team remains, or the last two players in death match remain. Hopefully this adds a little more tension.
- Team skins to the weapon model so you will always know what team you're on.

- I started on a new game mode, something a little more unique. That is a new mode called "Snowman Smash", and is a team play only mode. Teams try to destroy the opposings teams snowman, by kicking it until its health runs out. This mode made me add a foot to the weapon view model, and add a secondary fire to the weapons code. This secondary fire, the kick, will only be useable in this game mode. Kicking other players will punt them a little, but it wont actually damage them. This would be good for dangerous edges in a map.

- The menu art has some falling snow on it, and made it more white instead of the blue look it had.

- Gathered some sounds from freesound.org for ambiance and effects.

and here are a few mod pictures: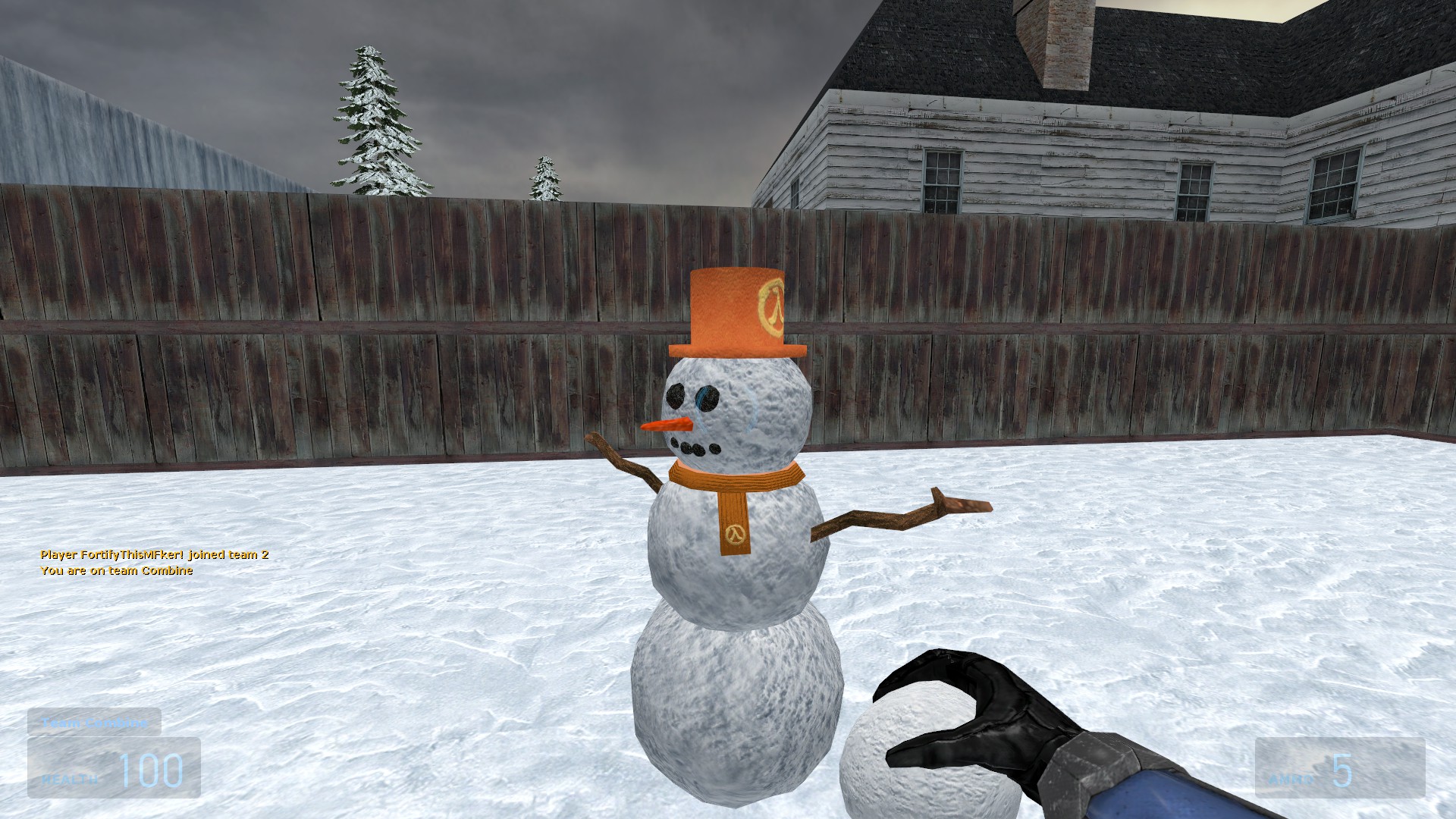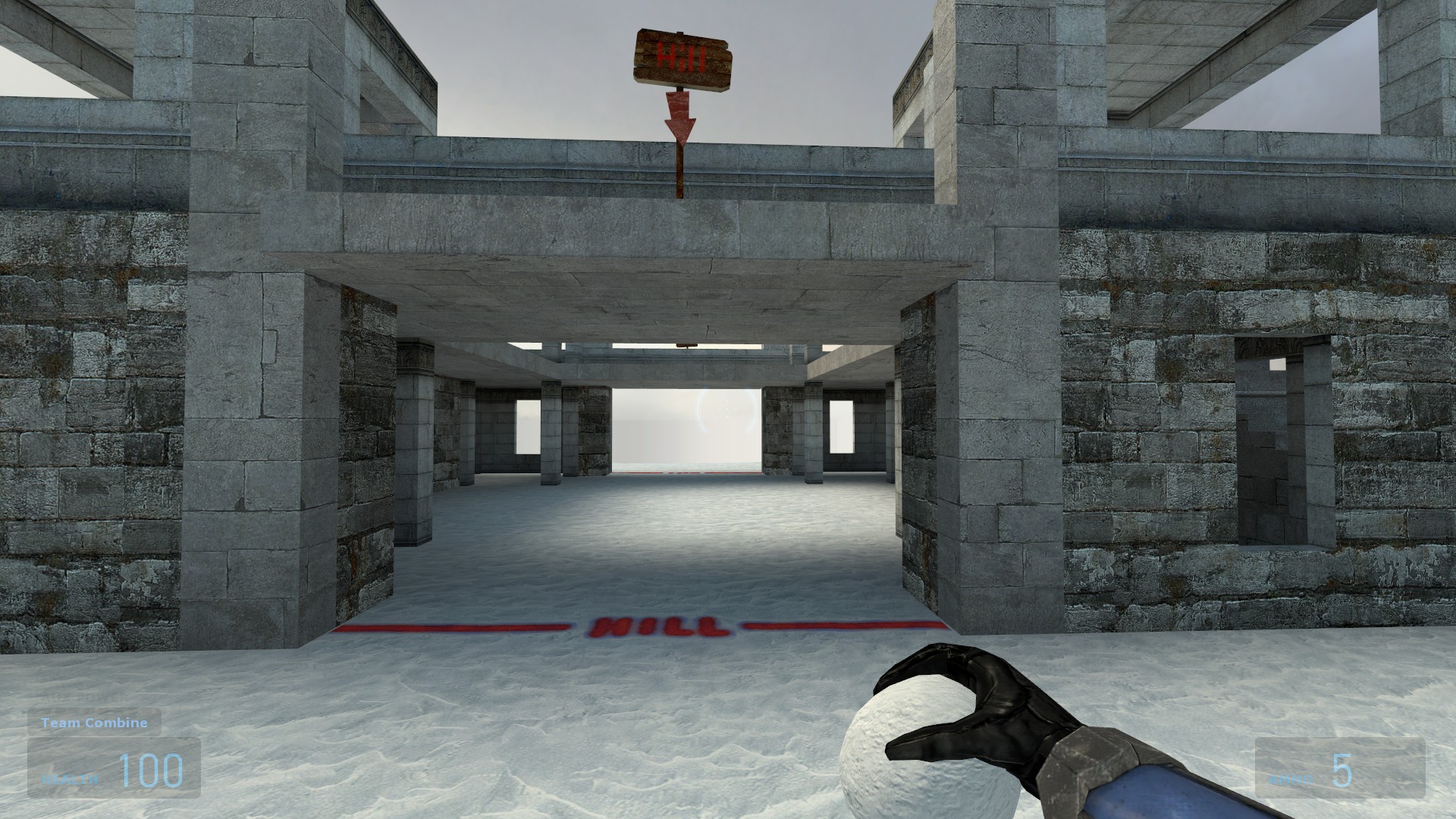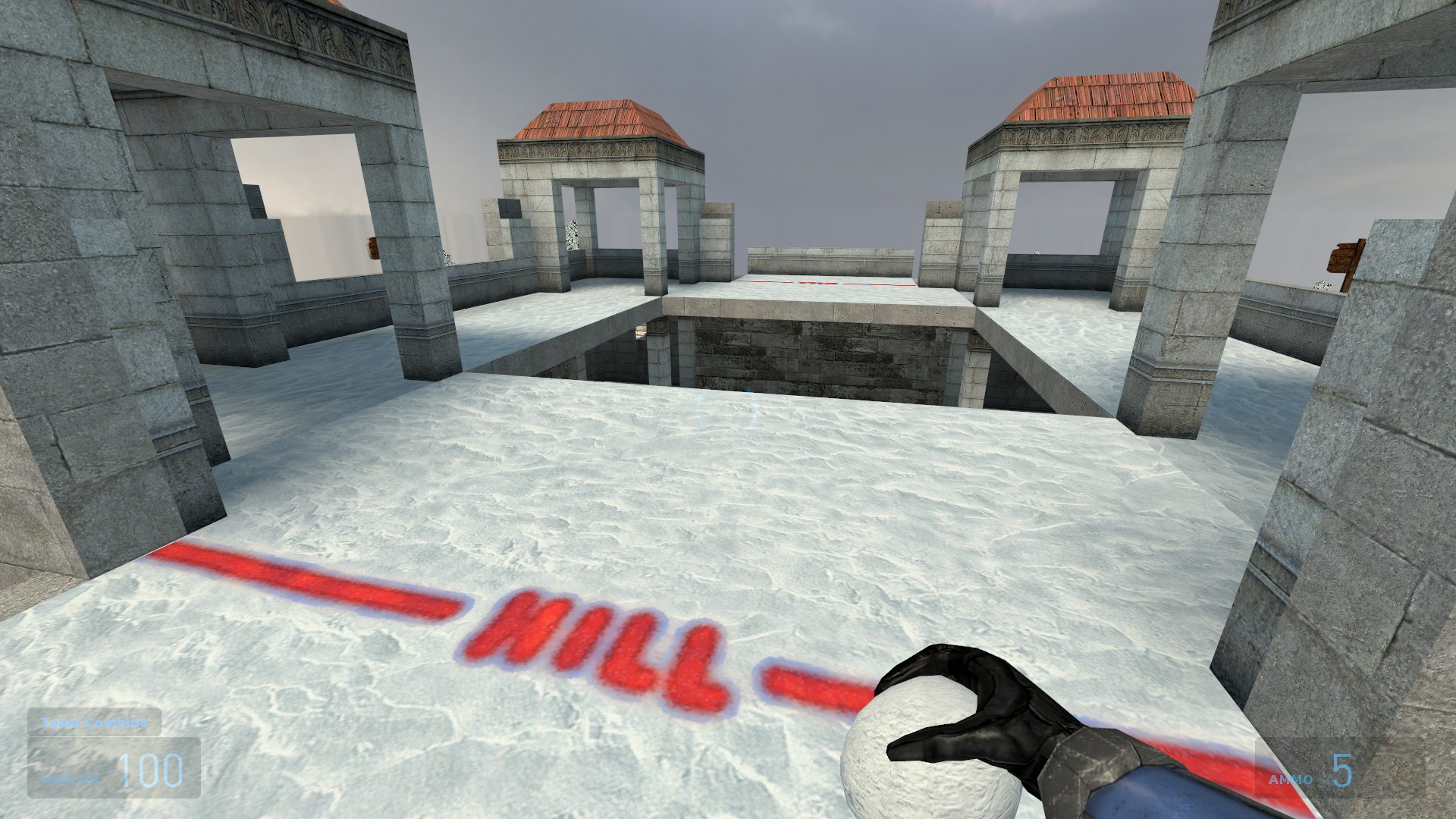 I uploaded a new video to show the changes I have made to the mod, hopefully it captures all the information I noted above.
Thanks for reading and visiting my Mods page, and if your following, thanks for that too!
Until next week, have a good weekend everyone!
ok, now back to work.. :D