Long time no update.
While there's not been much activity here on ModDB, there certainly has been behind the scenes. Since the last patch released much work has been done, in particular a massive overhaul of two races: The V.R.A. and the Zevestivan. All models for both races are being remade from scratch, and some of them can be seen in the most recent Bright Future Trailer. On to more details though, as a visual makeover is only the surface of what these two races are receiving.
The next update will feature the V.R.A. redo and with it several key changes to their gameplay style.
1) No more complicated Refit system: The often criticized refit system has been ditched. You can directly build the class of ship you want from any yard once the blueprints for them have been purchased from the Colonel Center. This allows a V.R.A. player to pump out three ships at a time from one yard mainframe: a necessity since the V.R.A. depend on numbers more then anything.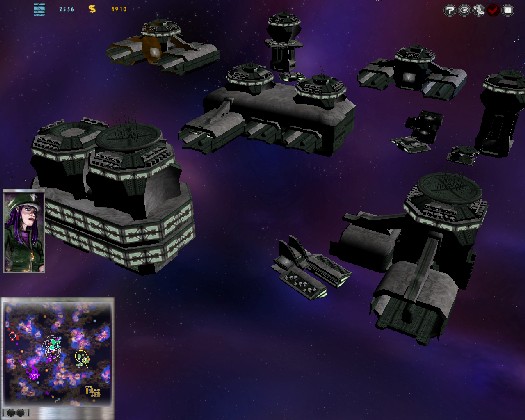 2) Defensive Additions: The V.R.A. are a much more defensive focused faction this time around: securing key spots on the map and expanding through attrition while out-resourcing your enemy is the name of the game for them. To help accomplish this all V.R.A. bases are equipped with full batteries of flak cannons and in some cases missile launchers. This essentially makes any stationary base a makeshift turret.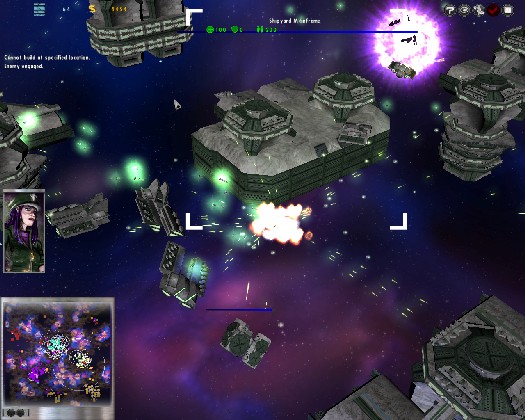 3) Better Weaponry: Sticking with the philosophy that a big rock still hurts when it hits, the V.R.A, are armed to the teeth with ballistic weapons. The V.R.A. take the shotgun approach and unleash large clusters of flak fire in a general direction in hopes that something will be hit, while their missiles home in on the nearest enemy signature. As such the V.R.A. excel in dealing overall damage rather then focusing on particular targets.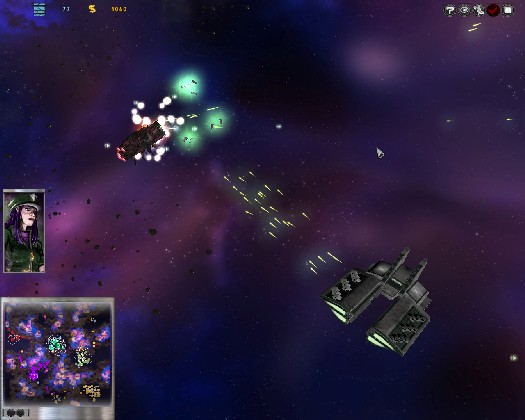 4) Green is Good: Gone is the cliche white and blue look common amongst all humanity in most sci-fi medium. The V.R.A. radiate an eerie and pale green in their lighting, architecture, and weaponry in hopes of helping them visually stand out against the plethora of space age humans.