ScoreDoom patched to 3.0r3c: New 'Pistol Start' Mode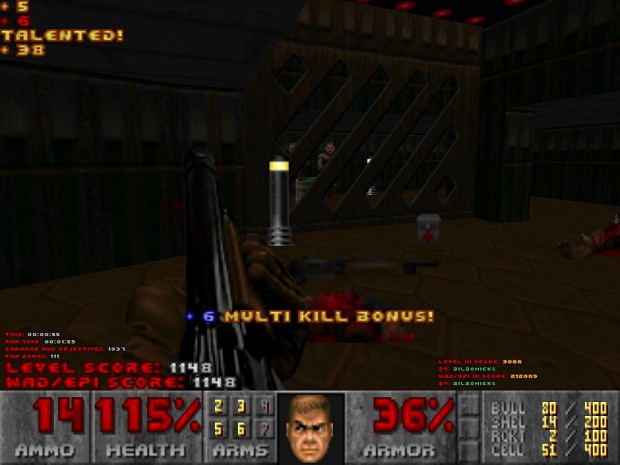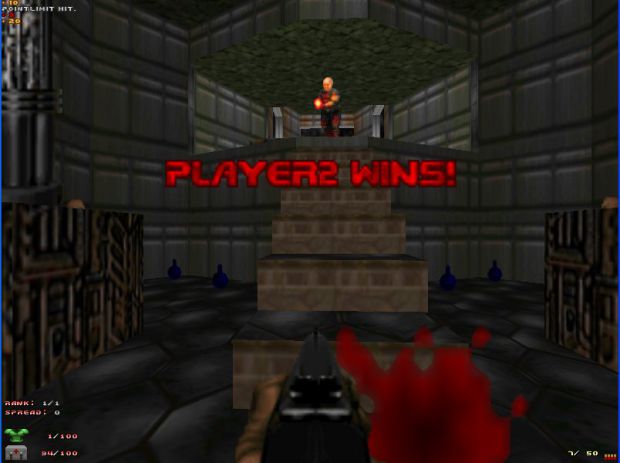 ScoreDoom, built with the gzdoom (ScoreDoom) & Skulltag (ScoreDoomST) engines has reached a definitive release and now contains a new game mode called 'Pistol Start mode'. This mode resets the players inventory & health after each level, so each level hi score within a wad is more meaningful to attack fairly. Players complained, rightly, that focusing on separate level hi scores, as opposed to the wad or episode hi scores, did not make much sense in the regular modes, since after the first map, the player could start out with different health and inventory based on how well they played before.
The latest version also contains a ton of minor, but important bug fixes.
ScoreDoom adds a simple but deep arcade-like scoring system to Doom, both for competitive co-op as well as online and local leaderboard hi scores. Moreover it also has an add-on pack with tons of new cool doom-like content.
Points are scored in a ton of ways:
please check out the 'Gameplay Concept' link at Scoredoom.com
Besides competitive co-op, where the winner is the player with the most points at the intermission/finale/last map in map rotation or the first to hit the point limit, there are like 15 modes you can play ScoreDoom in. These modes are combinations of
offline (local) hi scores, regular online hi scores, hardcore (no saving during level play) online hi scores.
no-infighting mode (monsters neither damage or attack each other) or default
pistol start mode (health and inventory are reset to default at level start) or default