About the game.
The first part of Roverside will be about the hard life of novice bootleggers at the height of Prohibition.
They thought it would be easy, but not. To cook a good moonshine you need to have experience and everything you need for cooking.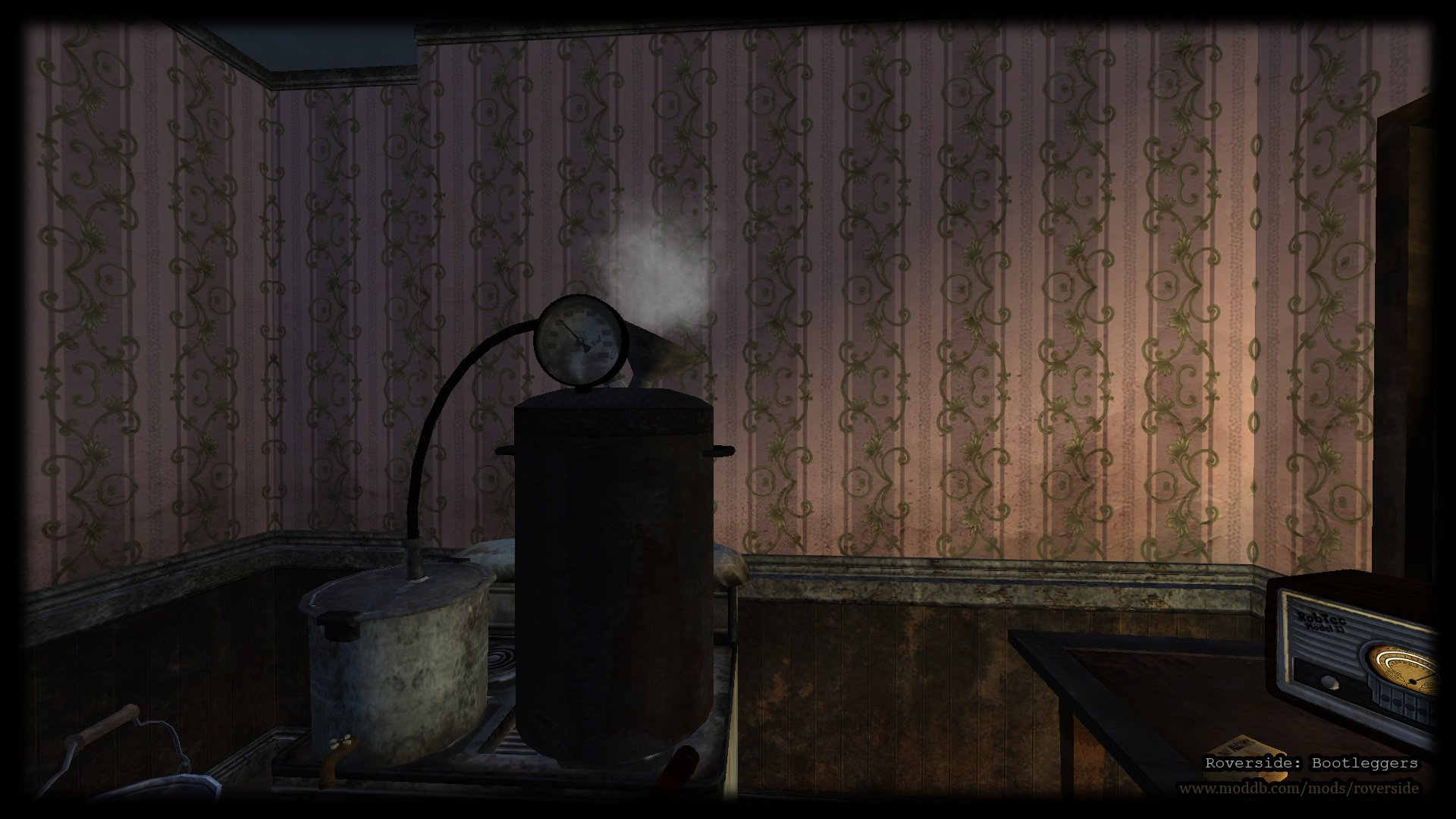 Freddie's apartment has a moonshine machine. This device was assembled from various trash at the nearest dump, Freddie even screwed some piece of an arrow with it to know how much product was filled.
Moonshine device is ugly and smelly but in capable hands this machine will drunk the whole neighborhood. The main thing is that then th.. th.. there was not too much poisoning,
because if you do not count how much dry alcohol is filled up, then nothing will be bought from you.
Speaking of dry alcohol, like any alcohol, it is prohibited during prohibition! But we know the smuggler Lambert, and he will sell us a crate of dry alcohol for home delivery. And "Coca-Loca" soda will be the water base for our brew. It is easy to get. But has a high price because of the brand.

Each item for cooking has a chemical composition. But bootleggers are not chemists, and later we will show the basics of underground distillation.
Nobody will just give nothing. You need to be able to take and know the right people from whom you can get. In the criminal world, authority and respect are beyond money! Or not...
DevBunker.
Demonstration of mechanics of interaction with a things in this video: