Hello again everyone,
Today we're presenting you the first update of many to come updates for ROTR version 1.87.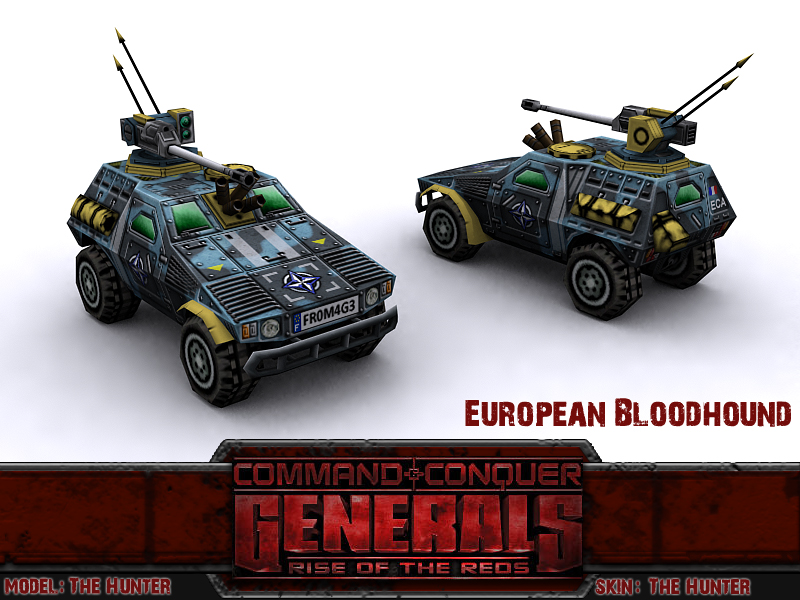 The Bloodhound is a Panhard VBL equipped for scout operations. It utilizes infrared and sonic scanners to detect even the most well-concealed infiltrators and is armed with a 20mm autocannon (compatible with anti-personnel flechette rounds and standard rounds) and anti-personnel fragmentation grenades to eliminate threats. Reasonably well armored versus small arms and artillery fragments, it relies on chaff dispensers to evade anti-tank missiles. Fortunately, the chaff dispensers can also be used to shield heavier targets from missiles, making the Bloodhound a valuable addition to ECA armored divisions.

And further more some cool screenshots showing off some new stuff: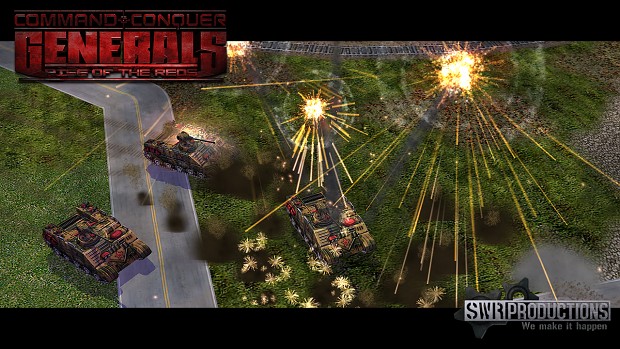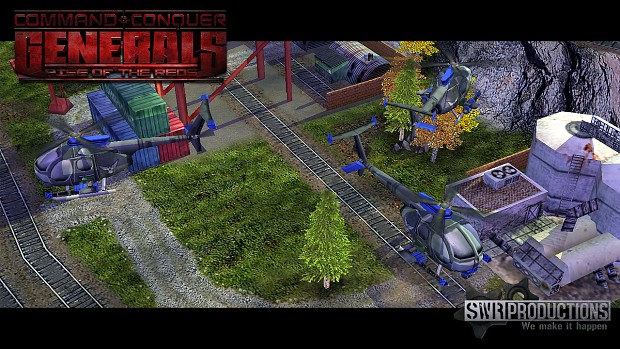 In the first screenshot we can see the Grizzlies using their new ability called "Frag Burst". This ability will fire several frag grenades directly above the Grizzly which shower the surrounding area with lethal shrapnel. This proves devastating to nearby infantry for both friend and foe but does not have any effect on vehicles.
It is worthy to note that this is a manual ability and has a pretty lengthy cool-down after each use.

Second screenshot shows off the new model for the Littlebird which has been improved with a three-barrelled rotary cannon that can pitch downwards unlike the old model.

Also this upcoming sunday we will be doing a live stream of our internal beta of version 1.87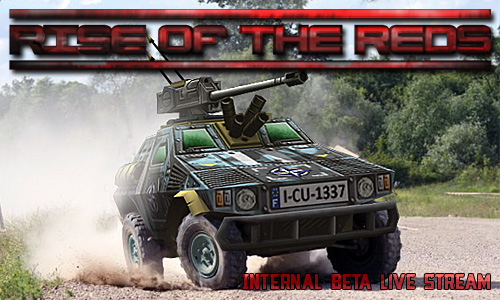 Countdown for the stream: Goo.gl

Be sure to tune in if you wish to see a sneak peak of some of the new stuff we've shown and more!