Greetings, dear fans. As you may remember from our ongoing mini-series of updates, General Orlov is in great peril, but despite this, we decided to break up the pattern a bit with this week's update. And now for something completely different:
United States of America, 2032
This is Eric Brice reporting live from Washington DC where a huge crowd of protesters has gathered in front of the Capitol Hill today. Demonstrations from various different groups have been a common sight in the American capital for decades but this one stands out: A sizeable portion of the protesters are members of the United States military, the Navy in particular, who express their discontent over this year's controversial National Defense Authorization Act. The law which with all likelihood will be approved by Congress this week includes the largest budget cuts in the history of the US military. The savings amount to almost half of the country's annual spending which, even today, four years after the global war on terrorism came to an end, still exceeds the dreaded mark of one trillion Dollars, putting a constant strain on the stagnating economy.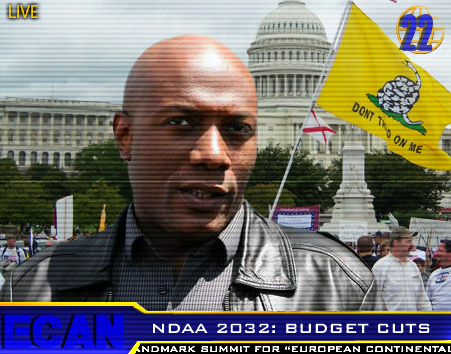 "My name is James Hernandez, I'm 26 years old and currently a Seaman onboard the USS Lincoln. They told us that most of our Nimitz-class carriers are going to be mothballed cos they're too damn expensive and that 'the role of super-carriers in modern naval warfare is to be re-evaluated', as the brass say. I guess they're still scared shitless by what the GLA did to the Reagan back in '27. They're gonna decommission like half the entire fleet and replace it with a few newer ships that have a ton of AI assistance, so much of the personnel's being laid off as well. Seriously, man? I've got a wife and a kid to take care off. My dad used to be a Marine for his entire life, my grandfather's been in the Mexican forces back in his day and so on. The military has always been a safe bet for our family but...Well, I guess I'm gonna be the last in that line. Life's a bitch..."
But the NDAA isn't just controversial due to the scaling-down of equipment and personnel: The law also states that most of the many old vessels, including capital ships, destroyers and boats, are to be sold with little regard as to who. Proponents say that the current geo-political climate is stable enough thanks to China's leading role in international peacekeeping and that the technology of these ships no longer represents the cutting edge of the US military's modern day arsenal. Thus, they conclude that the danger of these ships, should they ever wind up in the hands of a rogue state, would be very controllable but many members of the Navy disagree with that assessment. Captain Karen Thompson is one of them: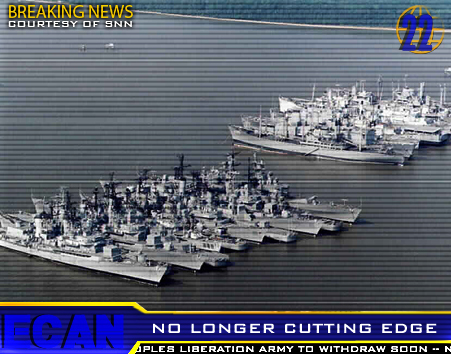 "These ships may no longer be 'cutting edge' but they're still advanced enough to shift the balance in smaller, regional conflicts between emerging powers. The financial situation of our country has degraded to a point where long-term geo-strategic planning has simply become a luxury so the government is going to sell them to pretty much anyone who's willing and capable to pay the price. But the way we see it, this policy is going to backfire on us really badly. For all we know, these ships could easily end up with the Russians or the Chinese. For their naval forces, the technologies on these vessels including the various sub-systems like radar, weapons, fire-control, electronics, et cetera, are still quite modern and they could easily use them to jump-start their own developments. Better buy a decent ship from someone else than build the entire thing from scratch. And this isn't like Iran back in the day, whose F-14s were rendered useless when we ceased to provide them with spare parts and system updates after the revolution. These are global industrial superpowers we're talking about and they are very well capable of reverse engineering our tech. In a nutshell, we may very well be arming the countries that could be our greatest adversaries in some future conflict."
In any case, the servicemen and -women here will continue their protests as will the public debate over these controversial developments. This was Eric Brice reporting to you live from Washington DC. Back to you, Christine.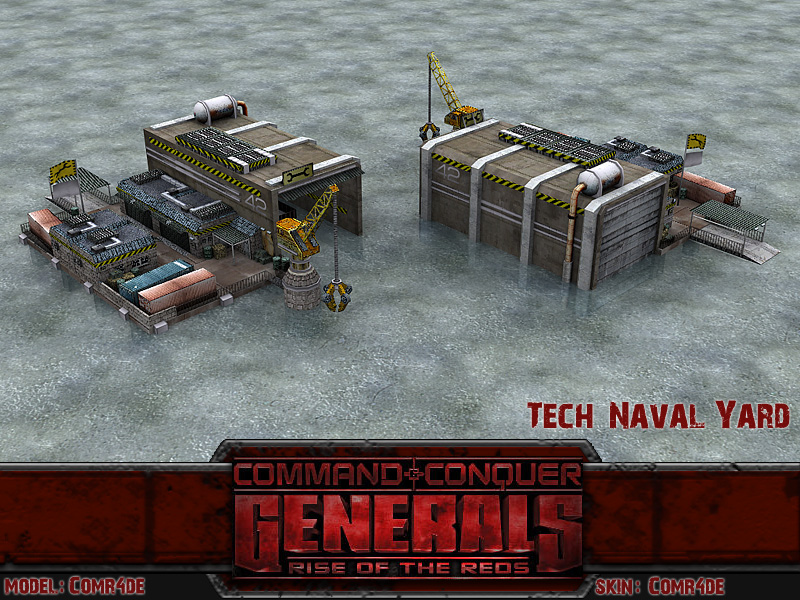 The Naval Yard is a Tech building that only appears on a select number of maps that are designed with naval units in mind. Upon capture, every faction in version 1.7 will be able to produce the same naval units from this structure. They will later be replaced by more unique faction-specific ships but those will require a large amount of work, so we decided to give everyone an early opportunity to have a basic, but fully functional navy in the upcoming version.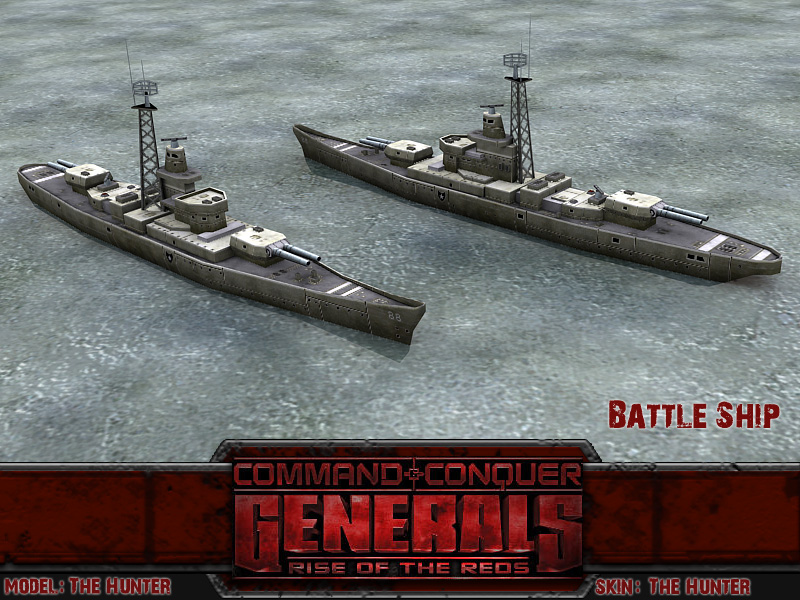 The Battleship is armed with a pair of deadly twin-cannons that have enough range and firepower to create an intense barrage. However, their line of sight and accuracy are lacklustre, necessitating the use of forward scout units. While extremely devastating against any target on land and structures in particular, the ship has no air defences, is extremely slow and cumbersome and thus easily overwhelmed at close range. A single one of them also costs a fortune!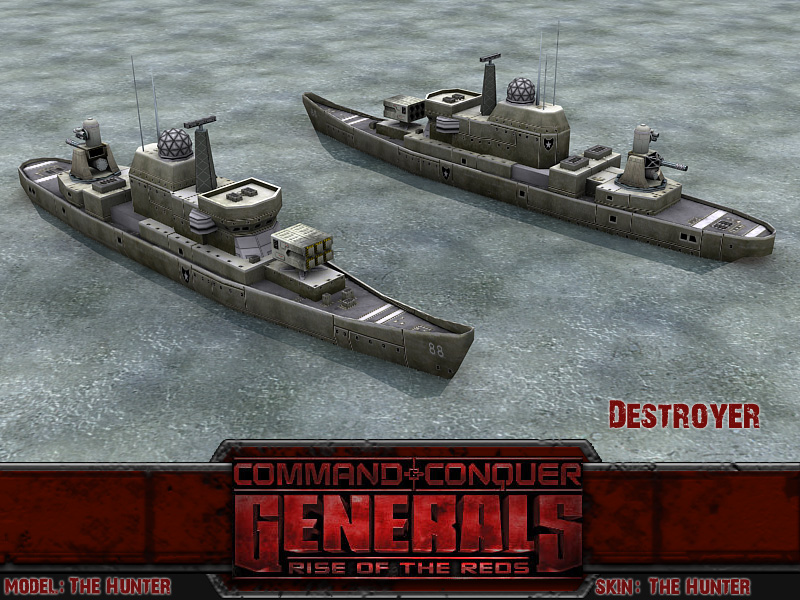 Destroyers are support vessels that are armed with precise, long-range missiles for surface targets as well as a CIWS turret for defence against air targets. With their decent mobility and armaments, these ships are best used to protect Battle Ships and harrass smaller targets near the shoreline.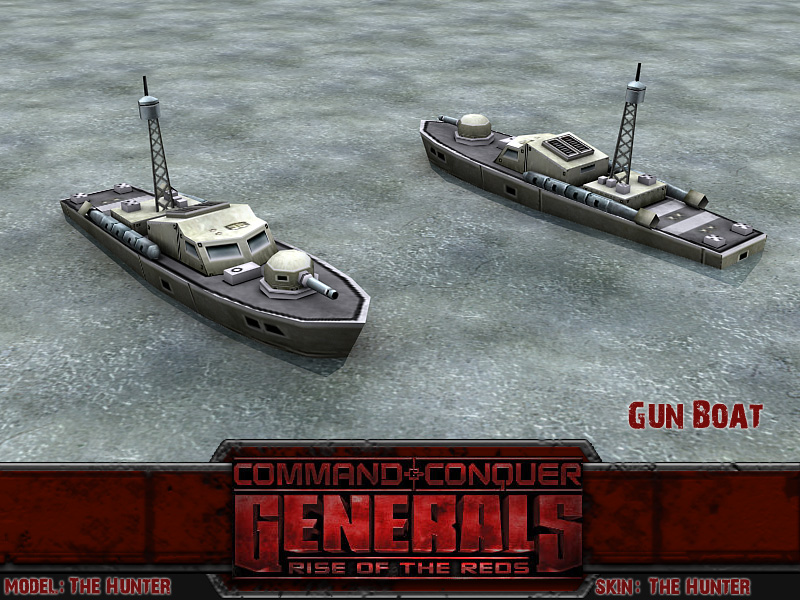 Despite being lightly armed and thin-skinned, the Gun Boat still serves an important purpose: It has the longest vision radius of all the ships, making it a useful scout for Battle Ships. It can also compensate for its lack of protection through speed and agility, allowing it to close in with Destroyers and even Battle Ships to overwhelm them within their minimum range.
The naval units are only available on a handful specific maps that have been modified to include the Tech Naval Yard and are currently undergoing extensive testing. So far, we haven't encountered any major problems and I can reveal to you that they definitely add some interesting new gameplay dimensions on the maps that have them. However, before any miscommunications arise, I shall conclude this update by stressing once again that this is a temporary navy. It will be completely replaced by a more diverse, faction-specific selection of ships filling in similar unit roles in a later version, so don't get too attached to them.
IRemember, you can also find us on facebook and find all of our news, updates, screens and other goodies!