Hello everyone, we're back again with another update for ROTR development.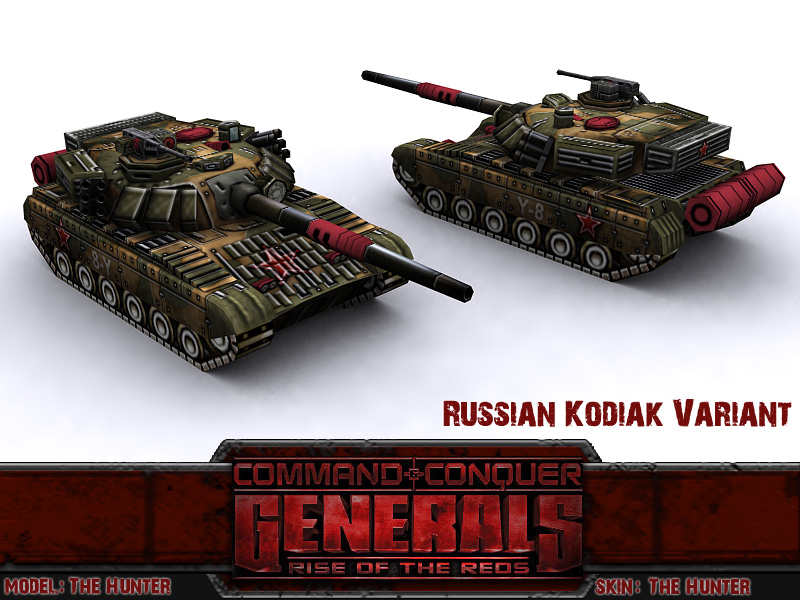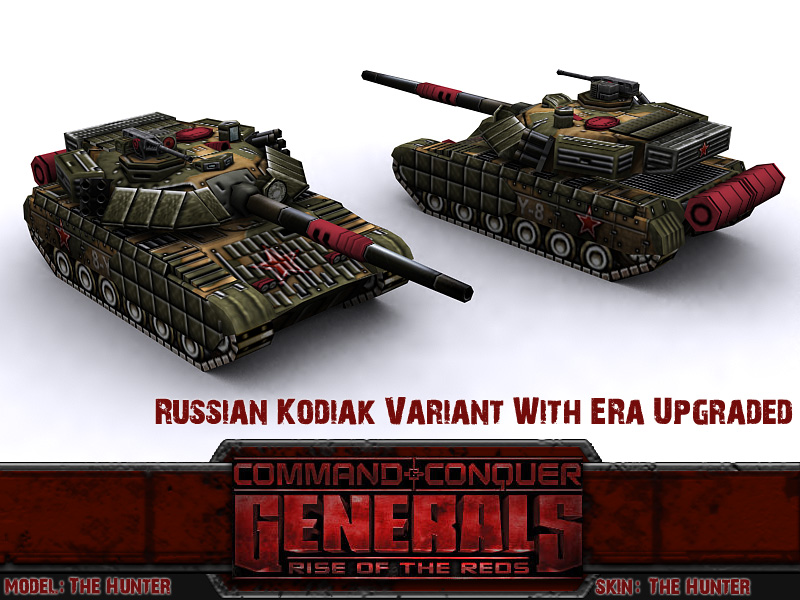 The Russian Kodiak has received an additional model to add a bit of visual variety for your large tank divisions.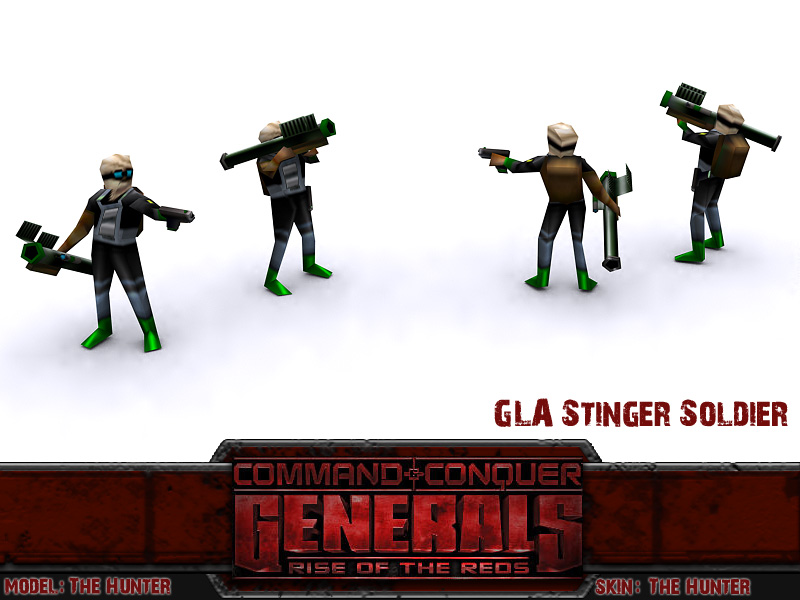 GLA fighters revel in the irony of American warplanes being shot down by their own anti-air missile systems. The FIM-92 Stinger, acquired by the GLA through their extensive black market connections, remains one of the most effective anti-air weapons even though it is almost a century old. Stinger soldiers are usually grouped in three at specific locations, nicknamed 'stinger sites', where hostile aircraft traverse often. Lately however these sites have become easier for bombers to target and destroy, resulting in the mobile Ural trucks transporting stinger soldiers between locations, and even the soldiers themselves hiding among the foliage and striking when the aircraft pilot least expects it. Because of their large Stinger launcher they can't carry any secondary weapon heavier than a personal defense weapon, most commonly a pistol.

As always, we would like to remind all of you out there that there will be another 1.851 test build live stream on this Sunday: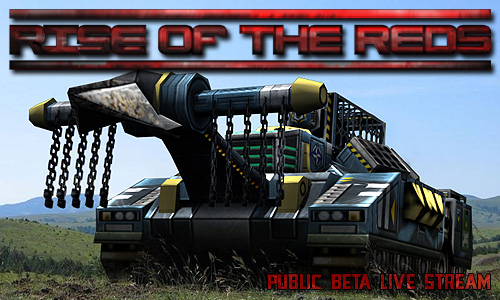 Countdown until the stream starts

Also, in case you missed our last stream, you can check it out on our Youtube channel here.