I finally found that major gamebreaking bug and guess what, it was in rather weird and unprobable place. The problem is/was with 3rd dimention of dynamic death cam. I just disabled the third dimention for now, but I will figure out what exacly was the problem in final polish and code cleanup stage of v0.5.
What extra news do I got ?
Limited AIMING :D
Well it needs to be done cause current gameplay rules require that. Running and gunning with that weapon bobbing and firing from the hip only is not complete without actually aiming the weapon. I will add basic aiming down the sights but without actual sights cause someone has to model them, and do apropriate player model anims. That will include blaster, shotgun, supershotgun, machinegun, hyperblaster and railgun.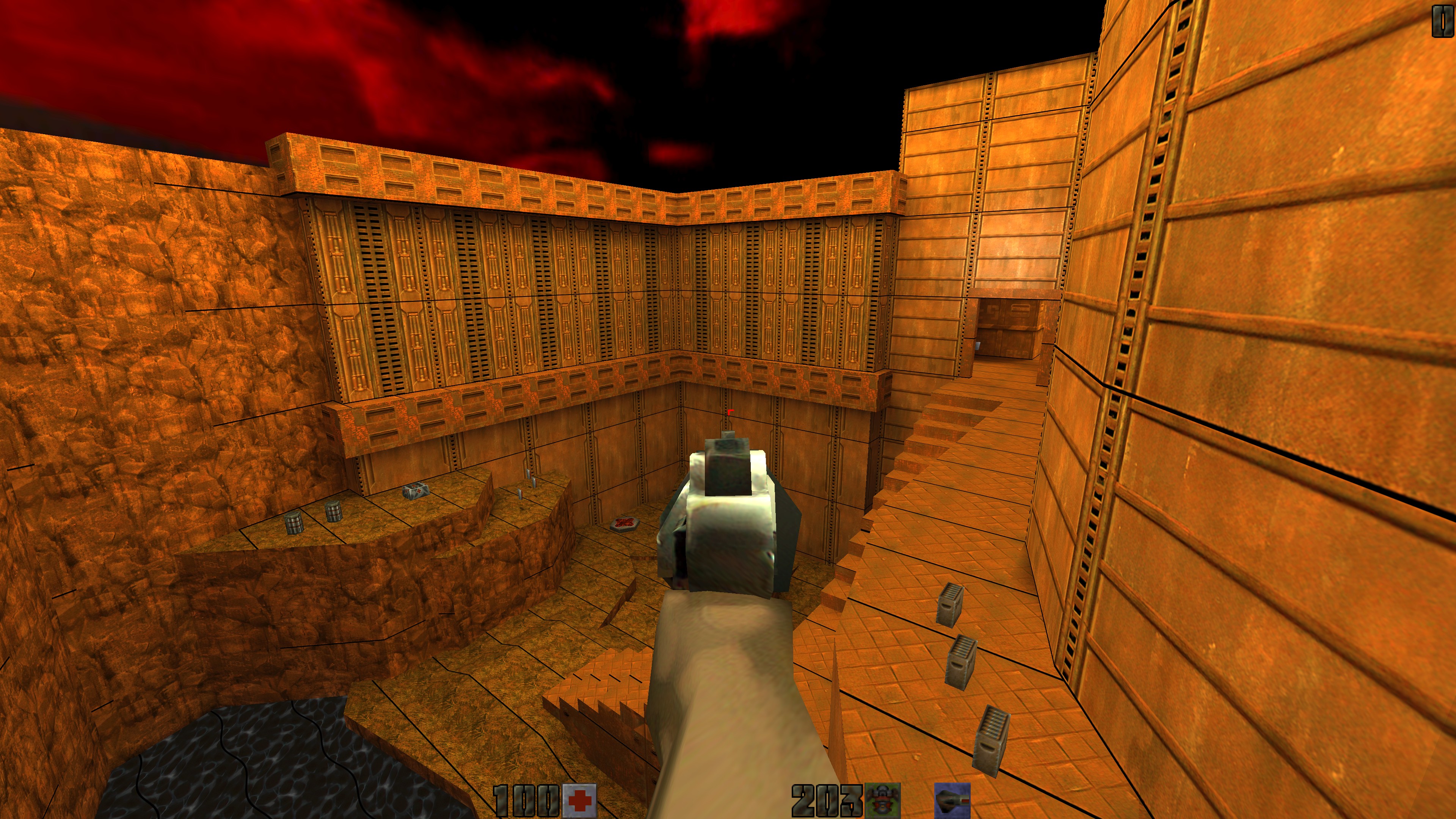 Also HD textures preview. Nevermind those black lines, as they are from Irfanview not reading correctly wal textures. That will be fixed.