The Aim
The purpose of this mod is to provide an alternate perspective on the events of Red Alert 2, and later, Yuri's Revenge. We want this to be as entertaining and inclusive as possible, and to reflect this we are defining the difficulty levels as follows;
Easy - What it says on the tin; there are so many different skill levels in this community, and this difficulty will ensure you get the experience of the missions without facing too much resistance along the way.
Medium - A balanced point between a cake-walk and all-out chaos. You'll be hit plenty, but this won't be much of a problem for experienced players.
Hard - We've gone all-out. This is as difficult as we can feasibly make it and still sleep at night. It might not be up to scratch with the difficulty of some other mods, but it should be a good challenge.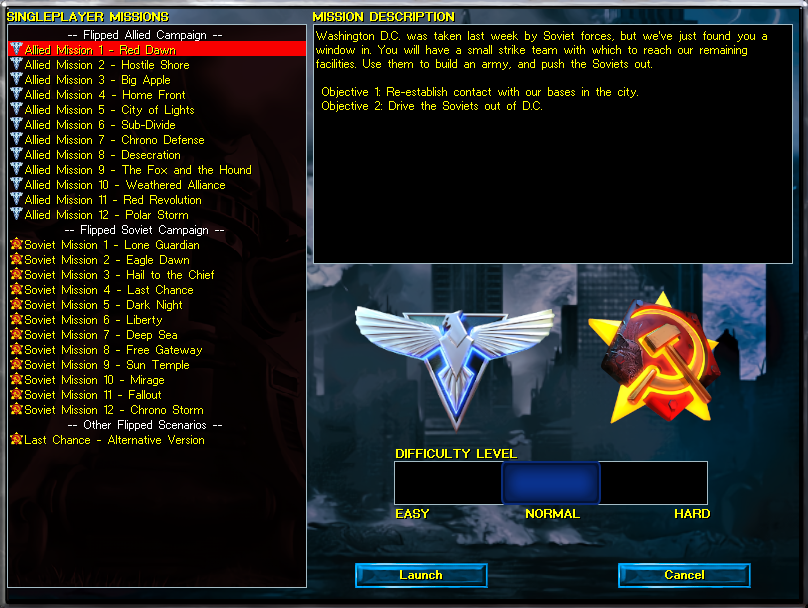 ---
Gameplay Alterations
Let's be reasonable here; Red Alert 2 is an old game, and with that inevitably comes janky mechanics and issues of instability. So with the combined use of the DTA Client developed by Rampastring (and modified for our uses by Vodrix) and Ares we hope to make things run a little smoother overall.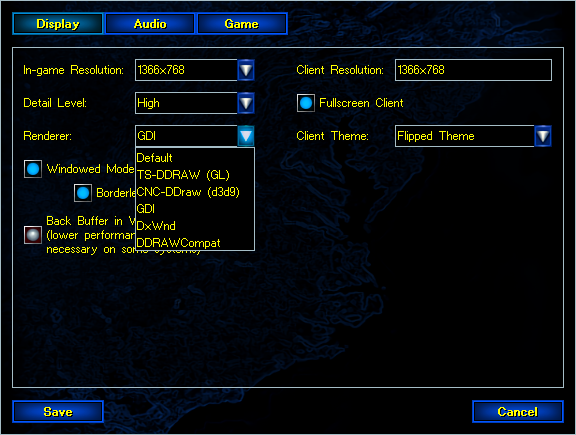 As a bonus, certain aspects of map making are much easier when using Ares workarounds than the triggers/scripts normally available in the vanilla game.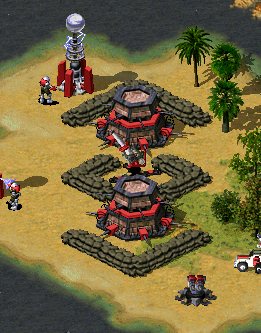 One of the key reasons we used this client is because it allows the player to change their renderer easily. It varies by computer which renderer will work best, but there should be something in there for everyone.
This mod is for Yuri's Revenge, so other features that were not possible, such as double right-clicking to cancel a queue of units, can now be done. One other minor change to consider is that the maximum number of queued units has been increased from 30 to 100.

---
The Story
We all know the story of Red Alert 2, and we're not here to change it. However, we do have to think about the problems with continuity caused by the Soviets winning every battle they originally lost, and vice versa. For example, if the Psychic Amplifier was not destroyed and instead successfully took control of the USA, the story would branch in a completely different direction. For that reason, we've scripted certain missions in a particular way as to not knock the timeline off-course.
---
Development
Obviously the most intensive part of the development process is mapping, and as such we are taking the time to do it properly; this mod has been in development for quite a while before being shared on ModDB. We are pleased to say that the Allied and Soviet campaigns are nearing completion (in the tweaking and polishing phase). We plan to release the mod initially with those two campaigns, then add the Yuri Campaign in a later release.
---
Thank you very much for reading. We hope you enjoy this mod, and follow to keep up to date on news and releases!