After a really long wait, I'm glad to announce that the fourth patch for Portuguese Civ Mod III has been released!
First and foremost, this patch adds the Shona as the 15th new civilization of the mod, with unique bonuses and gameplay! Their full outline can be seen at our official website and at the Civilization Outlines document, which is included in the mod.
Alongside with this addition, the African building set from Age of Empires II HD: The African Kingdoms has been implemented into the mod and will also be used by the Swahilis and the Abyssinians!
This patch also fixes a critical bug that would lead the game to crash while attempting to play the Regicide game mode, and it also includes many balance changes to Wonder Powers and Renaissance Age gunpowder units.
Among the balance changes included in this patch, it's worth to mention that a new Renaissance Age Blacksmith technology that makes cavalry and infantry units become more resistant against gunpowder, Armor Proofing, has been added.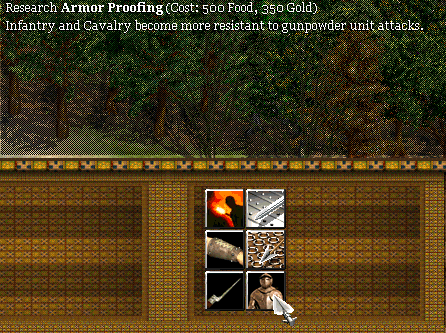 As usual, the patch can be downloaded at our downloads section!
UPDATE: Recently, a critical bug that affected multiplayer has been found in PCM III 3.2 and, in order to fix that, a hotfix has been released. For more information, check the article about the hotfix by clicking here. The download button below will lead you to the download of the full installer for the hotfix.